Sediment runoff to Great Barrier Reef reduced by 97pc at cattle property trial site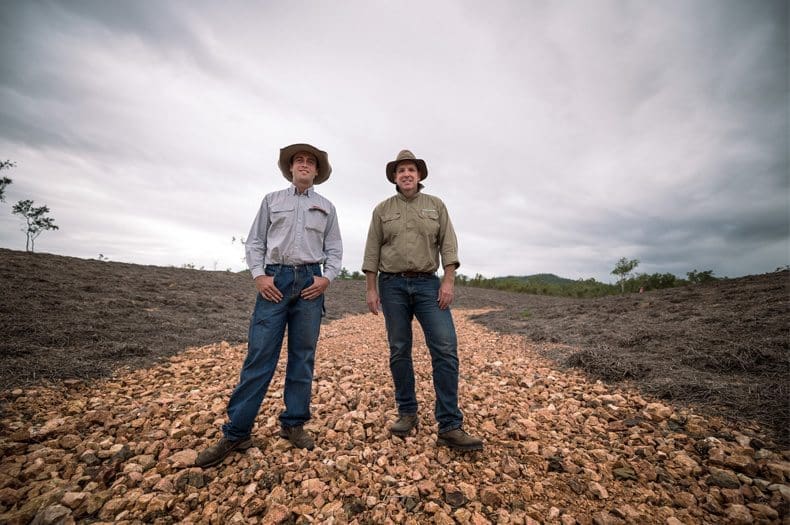 Landholder Bristow Hughs inspects a remediated gully on his Strathalbyn property with CEO of Greening Australia, Brendan Foran.
GREENING Australia has today announced the results from the first phase of its Reef Aid program, with a trial to reduce sediment flowing onto the Great Barrier Reef (the Reef) resulting in a 97 per cent improvement in water quality.
Known as the Gully Remediation Project (the Project), the trial is taking place at the Strathalbyn Station, a cattle property three hours south of Townsville.
Greening Australia is working with the Queensland Government's Great Barrier Reef Innovation Fundand the Station's landholders, the Hughes Family, on the Project.
With the Federal Government recently setting aside $200 million of its $500 million rescue package for the Great Barrier Reef to improve the Reef's water quality, the results of the Project are set to have a positive impact for the health of the Reef.
Greening Australia Program Adviser, Damon Telfer, noted that the gullies targeted at Strathalbyn Station have exported on average 956 tonnes per hectare per year since 1945, equating to 550,000 tonnes of sediment to the Burdekin over that period, of which at least 65pc is capable of reaching the Great Barrier Reef.
Before and after: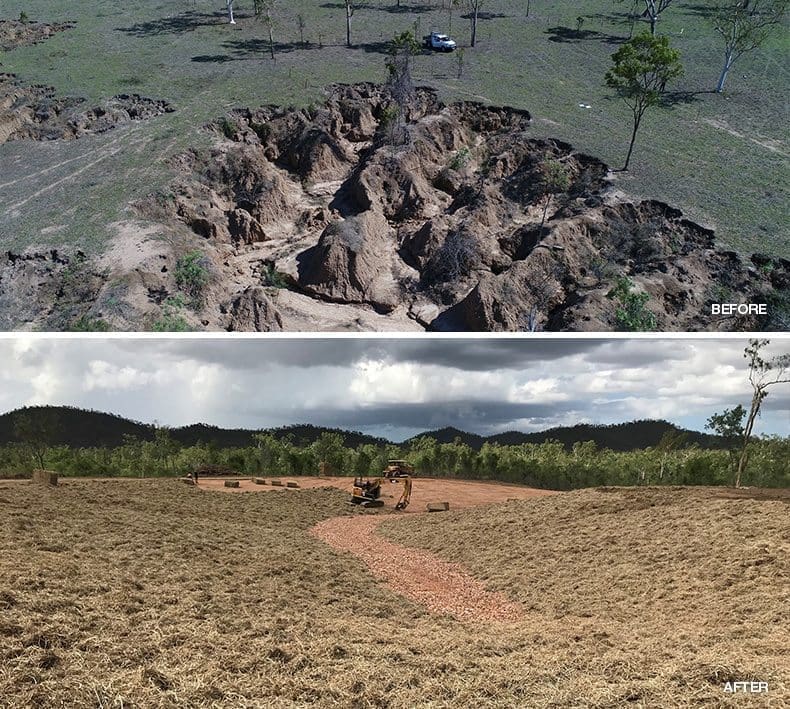 The eroding gully at Strathalbyn Station before and after remediation.
"To date, rigorous scientific and economic cost-benefit evaluations of this type of gully remediation has been very limited, so this Project is crucial to improving our restoration techniques, cost effectiveness and ultimately the health of the Reef," Mr Telfer said.
Launched in 2016 alongside advocate and Virgin Australia founder, Sir Richard Branson, Greening Australia's flagship Reef Aid project aims to rebuild eroding gullies and restore vital coastal wetlands across the Great Barrier Reef catchment.
Brendan Foran, CEO of Greening Australia, said: "Since launching the public fundraising appeal for Reef Aid two years ago with the support of Virgin Australia, we've seen an overwhelmingly positive response from the government, private donors and partners. Protecting the Reef demands big investment, yet it is an imperative that we are looking after one of Australia's greatest icons for future generations to enjoy."
Greening Australia aims to secure $132 million by 2030. It will also raise funds from its private supporters, including from Virgin Australia, whose support to date has been significant in its catalytic effect in the first phase of the Reef Aid program.
Virgin Australia General Manager of Group Sustainability, Rob Wood, said that Virgin Australia is passionate about conserving one of the biggest natural ecosystems on earth.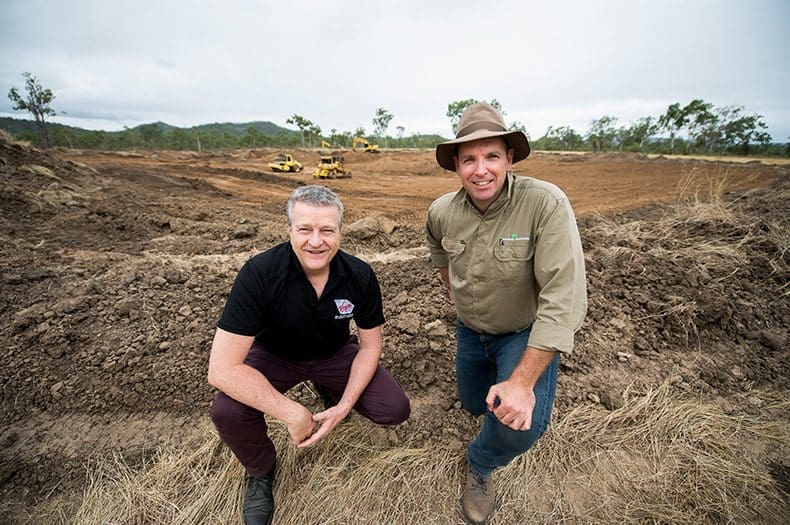 Rob Sharp, Group Executive, Virgin Australia, and Brendan Foran, CEO of Greening Australia, inspect the next phase of activity at Strathalbyn Station.
"Virgin Australia is focused on supporting projects that provide practical solutions and our partnership with Greening Australia is helping to make a real difference to improving the Reef's water quality," Mr Wood said.
"The Reef Aid project has achieved fantastic results to date and we look forward to continuing to support the great work of Greening Australia."
On 8 June, Virgin Australia will mark World Oceans Day by fundraising at its major ports, while its pilots will raise awareness of the issue with on-board announcements on flights over the Reef.
Greening Australia is now seeking support to significantly scale up the project to play an integral role in meeting the goals set out in the Australian and Queensland Governments' Reef 2050 Plan, which includes a 50 per cent reduction in sediment load by 2030.
Based on the success of the latest trial program, Greening Australia plans to roll out the techniques used at Strathalbyn to erosion hotspots along the Reef.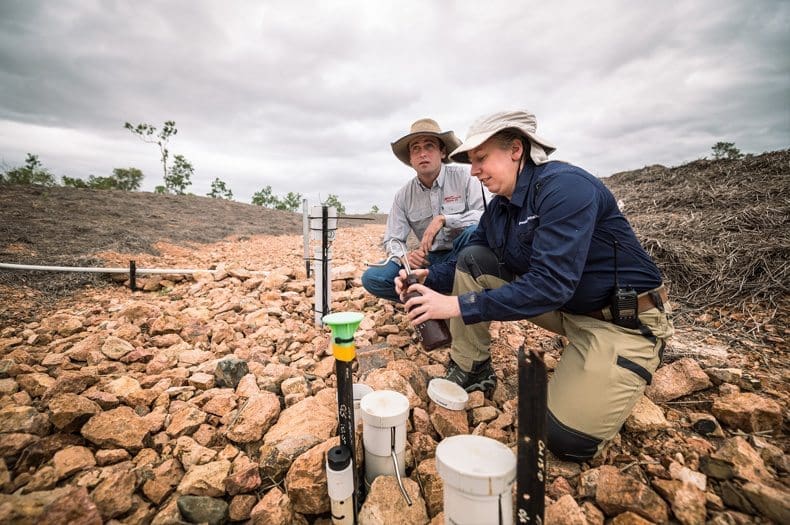 Landholder Bristow Hughes and Reef Aid Program Leader, Dr Lynise Wearne test the water quality at Strathalbyn Station.
Funding and support
The first stage of Reef Aid is partially funded by the Australian and Queensland governments, corporate partnerships and multiple private philanthropists.
The Gully Remediation Project has been funded by the Queensland Government and Greening Australia to identify more innovative and cost-effective gully remediation techniques.
Source: Greening Australia