The Australian Meat Processor Corporation and Meat & Livestock Australia have brought nine scientists from around the world together in Sydney for a day-long summit to discuss the scientific evidence in support of red meat and livestock production in today's society.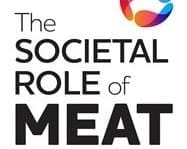 The Australian Good Meat Summit brought together industry leaders and producers from across the red meat and livestock sector to hear key messages from a series of research papers set to be published later this year in the highly regarded scientific journal, Animal Frontiers.
MLA's Managing Director Jason Strong said the summit was an Australian-based take on a similar science-based event held in Dublin held last year and was an excellent opportunity to bring industry leaders, producers and scientists together under one roof.
"We wanted to give our industry leaders an opportunity to hear in person from some of the world's leading scientific brains working in this field," Mr Strong said.
"From Professor Peer Ederer to Professors Candace Croney and Neil Mann – these scientists are leading the charge in support of animal agriculture and livestock production around the world," he said. "Their work is part of a growing snowball of scientific evidence that is demonstrating the immense value and contribution of the Australian red meat and livestock industry."
Beef Central attended the Dublin event in October last year – to see our coverage click here
Animal Frontiers is the official journal of four professional animal science societies including the American Society of Animal Science, the Canadian Society of Animal Science, the European Federation of Animal Science and the American Meat Science Association.
AMPC's Chief Executive Officer Chris Taylor said the Animal Frontiers papers consolidate more than 1000 scientific works in support of a balanced discussion on the future of animal agriculture globally.
"They also reflect the presentations and discussions held during the Dublin-based 2022 International Summit on the Societal Role of Meat – a summit I was fortunate to attend," Mr Taylor said.
Following that event in Dublin, more than 850 scientists from around the world have now signed the Dublin Declaration, which endorses the positive role of red meat in our society.
Mr Taylor said this show of faith in the animal agriculture industry was a big step forward in tackling the simplistic anti-meat agenda often reported in the media.
"Australian red meat is more than just good for you," Mr Taylor said. "The Australian red meat and livestock industry has a production system that is leading the world with environmental sustainability, animal welfare, biosecurity, and much more.
"Eating meat has been a feature of a nutritious meal across the globe throughout time. AMPC and MLA are committed to promoting and maintaining the role of red meat on our plates and in broader society."