Space-based technology is being used to track and manage feral cattle and buffalo in the Northern Territory.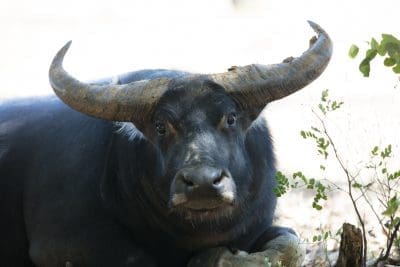 The "SpaceCows" project is designed to help Indigenous landowners improve how they manage feral cattle and buffalo populations by creating a virtual picture of the landscape.
"Feral cattle and buffalo can have serious negative impacts such as biodiversity loss, overgrazing and land degradation to rivers and wetlands," Minister for Agriculture and Northern Australia David Littleproud said.
"But they're also a valuable resource in northern Australia and, if managed correctly, can be utilised as a commodity rather than burden on the landscape.
"Involving technology companies, such as Microsoft, in efforts to improve land management in the across Northern Australia is a real game changer.
"By combining artificial intelligence, machine learning, space technology and local Indigenous knowledge, this project is delivering one of the world largest remote herd management systems.
"Bringing together GPS data from tagged animals and weather data, as well as AI, the project will map best routes for rangers to reach and manage the feral animals.
"It will be a step change in production, biodiversity conservation, water quality and restoration of degraded landscapes and help to offer a road map for improved management of feral herds."
The SmartHerd management program (SpaceCows) is a $4 million, 4-year initiative led by Australia's national science agency, CSIRO. SmartHerd will see more than 1,000 unmanaged cows and buffalos electronically tracked using GPS satellite tracking tags.
The program is funded under the Australian Government's Smart Farming Partnerships initiative, being delivered as part of the National Landcare Program.