SOUTH Australia's Mayura Station integrated supply chain earned the prestigious 2019 grand champion Wagyu brand title announced during this year's Australian Wagyu Association annual conference in Adelaide last night.
The de Bruin family's Mayura operations operate a seamless supply chain, developing and employing elite Fullblood Wagyu genetics in cattle bred and grown on country on the Limestone Coast southeast of Adelaide, and fed through its own specialised and heavily-automated Wagyu feedlot. The business was an early pioneer of Wagyu breeding in South Australia, starting operations in the mid-1990s.
Mayura retains the product through the processing and marketing phase, selling high marbling score Fullblood Wagyu boxed beef into high end restaurant and hotel markets across Asia, the Middle East and other parts of the world.
Judging for the 2019 competition took place in Brisbane back in March, using a panel of meat industry, food service and retail stakeholders, based on controlled conditions ranking samples on tenderness, juiciness, flavour and overall liking, and visual raw appearance.
The Mayura entry scored 821/1000 points, topping 27 samples entered in this year's Wagyu branded beef competition – arguably the toughest competition of its type held in Australia each year, featuring most of the nation's elite Wagyu supply chains.
Judges sampled entries in four classes for Fullblood, Crossbred and Commercial (marbling score 5-7) steak cuts, plus gourmet Wagyu sausages.
The Mayura entry topped the Fullblood division, before earning the event's overall 2019 crown for grand champion Wagyu brand.
Consistency has been a hallmark of the de Bruin family's journey through the Wagyu Branded Beef Awards since they began in 2012. The business has gone extremely close to claiming the competition in the past, having earned seven gold medals in a row from seven attempts in the Fullblood class, before claiming the ultimate prize for the first time this year.
"We've had seven attempts at trying to win this," a jubilant Scott de Bruin told Beef Central last night, after receiving the grand championship trophy during the conference dinner at the Adelaide Convention Centre.
"This is very humbling because Wagyu beef is known as being the best quality beef in the world and Australia produces some of the best Wagyu beef, and to be named the grand champion out of our whole industry, it is incredible," Mr de Bruin said.
He said Mayura strived to deliver flavour as a primary point of difference in its Wagyu product.
"Everything we do is about delivering the ultimate eating experience with our product," he said. "That might sound like what everybody does, but that is not necessarily what everybody does – we have very specific production systems to make sure our product is always ranked as the highest, and to win this is unreal."
'Next generation' genetics
Equally pleasing was that the grand champion sample was from an animal produced from a new bull identified within Mayura's breeding program, Mayura Jackpot (ADBF J0399), a high-performing son of Mayura's famous bull Mayura Igoshigtami Jr.
"To get this result from a new-generation carcase is extraordinary," Mr de Bruin said.
The grand championship winning entry (see eye muscle image) was about 28 months of age at slaughter, fed for about 266 days in Mayura's own feedlot using a Japanese-style proprietary ration based on cereal hay, wheat, corn, lupins and wheat bran. The carcase produced a digital marbling score of 54pc (measured using the Japanese Image Grading camera), digital marbling fineness of 62.3, eye muscle area of 119sq cm. The body was processed under a service kill arrangement at G&K O'Connor, Packenham.
Judges described the sample as a beautiful piece of beef, tender, juicy with a great buttery flavour – an excellent example of high quality Wagyu beef.
Other class winners
In other classes, this year's champion in the Crossbred Wagyu class was an F2 Wagyu entry from Darren Hamblin's Strathdale Wagyu, Middlemount, Central Queensland, entered under Mr Hamblin's MasterBeef brand.
Earning the second highest judges' score in the competition behind the Mayura entry (797 points), the crossbred class winner was out of an F1 cow sired by breed foundation sire Michifuku, out of a Brahman dam.
Fed for about 388 days at Kerwee feedlot, Jondaryan, the 34-month old steer carcase produced a digital marbling score of 44pc, marbling fineness of 77.6, and eye muscle area of 96 sq cm. Judges described the entry as possessing a silky, lasting juiciness and tenderness, with a mellow buttery finish.
Entries for commercial Wagyu steak (marbling score 5-7) were topped by an F1 Wagyu x Angus entry from Warmoll Foods with its Jack's Creek brand, producing a digital marbling score of 34pc and marbling fineness of 76.2, and eye muscle area of 116sq cm. Judges described this class winner as having a nice even marbling appearance, lasting juiciness and fresh flavour – a pleasant eating experience.
2019 Wagyu Branded Beef gold medalists:
Fullblood Wagyu class Gold medals: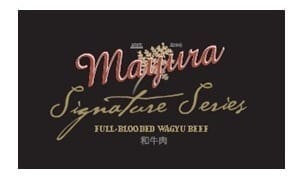 Mayura Station, Mayura Signature Series (champion and grand champion Wagyu exhibit)
Stockyard Beef, Stockyard Kiwami
Wally Rea Cattle Co, Direct Meat Co, Black Diamond Wagyu
Crossbred Wagyu class Gold medals:
Darren Hamblin, Strathdale Wagyu – MasterBeef (champion crossbred exhibit)
Stockyard Beef, Stockyard Black
Mort & Co, The Phoenix
Warmoll Foods, Jack's Creek
Rangers Valley, WX9
Sturrock Grazing, Connors Wagyu
Hughes Grazing, First Growth Wagyu
Commercial Wagyu Steak (marbling scores 5-7) Gold Medals: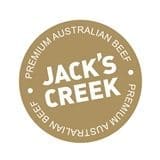 Warmoll Foods, Jack's Creek (Champion commercial Wagyu steak exhibit)
Jac Wagyu, Jac Wagyu Pure
Wagyu Gourmet Sausage:
Gold medal and champion exhibit:
Sutcliffe Meats, Korean Barbecue Wagyu sausage.