THE Australian Agricultural Co has appointed David Harris as the company's new managing director and chief executive officer, effective today.
Mr Harris has been acting chief executive officer following his predecessor, Hugh Killen's abrupt departure from the company in June.
The appointment follows an extensive international recruitment process.
It appears the AA Co board has in this instance opted for a candidate with hands on strong cattle and beef operational credentials, rather than particular expertise in corporate governance, finance, marketing or agency for change, like some of his predecessors including Hugh Killen or David Farley.
For this reason it is likely his appointment will be well received within the cattle industry, but perhaps less so by the finance and investment sector, one stakeholder close to the company told Beef Central.
"He's a safe set of hands," he said.
Historically, AA Co has struggled to retain managing directors for periods much longer than three or four years. Mr Killen's predecessors, Jason Strong, David Farley, Richard Thoms/Nick Burton Taylor  (custodial) and Peter Holmes a Court all held their posts as the head of operations for only a few years each, at most.
Only Don Mackay (nine years), John Griffith (13 years), Trevor Schmidt (30 years) and Dolf Schmidt (30 years) had considerably longer tenure, but Messrs Griffith and Schmidt's terms pre-dated the company's public listing.
Rapid rise
Mr Harris has been AA Co's acting chief executive since Hugh Killen's June departure, having worked with the company in various capacities for the past six years.
He had previously served as AA Co's overall chief operating officer since March last year, following the departure of Anna Speer, who left to take up the role as head of Woolworths' new Greenstock red meat supply chain business.
Prior to adding the pastoral operations to his COO responsibilities in March 2020, he was AA Co's COO for supply chain operations.
Earlier, Mr Harris worked with AA Co since 2016 in a contracted capacity reporting to the CEO and board to improve operational aspects of the business.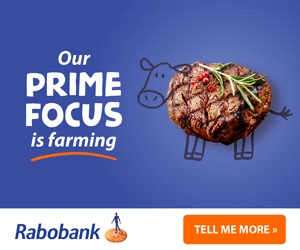 Prior to joining AA Co, he worked in the lotfeeding sector, holding senior management positions with Stanbroke and Smithfield Cattle Co, and running his own private agricultural consultancy business and family farming operations in central western New South Wales.
He holds a Bachelor of Rural Science from the University of New England specialising in ruminant nutrition and meat science.
In a statement to the market this morning, AA Co chairman Don McGauchie said Mr Harris had been a leading member of the AA Co team since he began working with us in 2016.
"The Board has been impressed with his performance as acting CEO and, having had the opportunity to review other candidates, formed a unanimous view that he was the best person to lead the company," he said.
"David has demonstrated his understanding of the importance of optimising and making value chains more efficient and sustainable. He is experienced in the development and implementation of strategies and business plans focused on achieving improved profitability, efficiency and value creation in new products."
With extensive supply chain experience across agriculture, he had developed a broad depth of knowledge in the operation of large-scale intensive animal production systems.
Mr Harris said he looked forward to continuing to work with the AA Co team to drive the performance of the business.
As per AA Co's public-listing obligations, the company in this morning's announcement provided a summary of the terms of Mr Harris's service agreement, including total fixed remuneration is $700,000 per annum inclusive of super.