RURAL transporters are calling for their own income smoothing scheme similar to the Farm Management Deposit scheme available to farming businesses.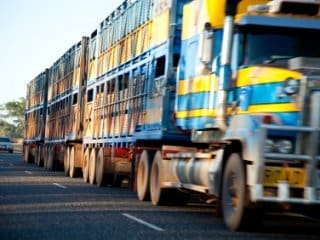 The proposal was conceived by the Livestock and Rural Transporters Association of Western Australia and was recently endorsed by the Australian Livestock and Rural Transporters Association national council.
The Farm Management Deposit (FMD) scheme allows eligible primary producers to make tax-deductible deposits in 'good years' that can be withdrawn in later years.
The scheme helps farmers to deal with unpredictable seasons or market conditions.
The ALRTA says rural road transport businesses are also subject to similar seasonal and market conditions outside their control.
"In the past 12 months alone, ALRTA members have been affected by droughts, floods, fires and sudden closure of the live sheep export market," the ALRTA said in a recent newsletter.
"Many are hurting and the Australian Government is open to suggestions that can assist in the recovery process and help prepare affected business for future uncontrollable disasters."
Livestock and Rural Transporters Association of South Australia president and Australian Transporters Association vice president David Smith raised the proposal directly with Federal Treasurer  Josh Frydenberg at an ATA dinner at Australian Parliament House last week.
The ALRTA said it is now working with members and political advisors to develop a more detailed proposal to carry forward.