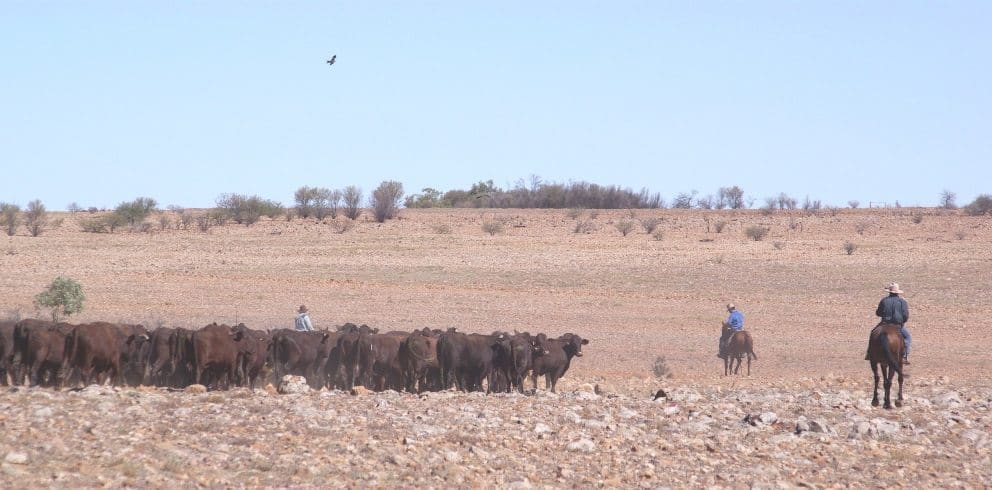 DROUGHT and financial crisis threatens the very existence of rural and remote Australia.
The question for state and federal governments is; does Australia want prosperous rural and remote communities and who is prepared to pay for this outcome?
The alternative is unsustainable.  Cost pressures will force all the proud rural people of Australia to move towards the coast.
The touring Rural Debt and Drought Taskforce gives rural Queenslanders the opportunity to contribute to the policy focus on the issues causing the demise of the sector. I urge all readers of Beef Central and Sheep Central to find out from their local member how and where they can contribute to this discussion.
The Ag Competitiveness White Paper 2015 identifies the lack of capital within agriculture as a key issue. The ANZ bank is quoted as estimating that the sector needs up to $1 trillion in investment by 2050 to allow the agricultural sector to remain relevant. The ANZ report focussed on succession, land use optimisation, technology, marketing and infrastructure as the main issues (Port Jackson Partners 2012); No mention of unsustainable costs.
The lack of capital has led to a massive increase in debt funding. Rural Debt has reached $64 billion with banks holding 94 percent (RBA 2014).
The solution must provide long term low interest finance to the sector. The focus needs to concentrate on succession, investment and exceptional circumstance drought (which should be incorporated into national disaster funding).
Governments across Australia can rebuild rural communities by adopting a sustainable agricultural policy and by making a commitment to decentralising government service providers. These questions are bigger than politics and go to the very heart of the future of the nation.
– *Cr Lindsay Godfrey is a Cunnamulla grazier and Mayor of Queensland's Paroo Shire
Rural Debt & Drought Task Force regional meetings have already been held at Normanton, Hughenden, Winton and Barcaldine. Further meetings are planned for next month, as follows: Mareeba – Tuesday 12 January; Innisfail and Ingham – Wednesday 13 January; Ayr – Thursday 14 January; Dalby – Wednesday 27 January; Gympie, Bundaberg – Thursday 28 January; Brisbane – Friday 29 January. More details, click here: https://www.daf.qld.gov.au/ruraldebttaskforce