The Queensland Police Service's Stock and Rural Crime Investigation Squard (SARCIS) has launched a unique app service that is designed to make it easier for people to report rural crime in the State.
Stock and Rural Crime Investigation Squad (SARCIS) has worked with Queensland Policelink to develop a specific crime reporting function allowing farmers in the pastoral and agricultural industries to instantly report crime.
Assistant Commissioner Gayle Hogan of Queensland Police Crime Command said this morning that the custom designed function enabled users to instantly upload images and make a report without waiting until they were back home or in the office.
"Most users of this function would be out on a property when they see a crime such as trespassers or property damage," Assistant Commissioner Hogan said.
"Instead of waiting to get back to the office or home to report the crime they can do it straight away via the Policelink app or have the report saved to send when they next have phone coverage."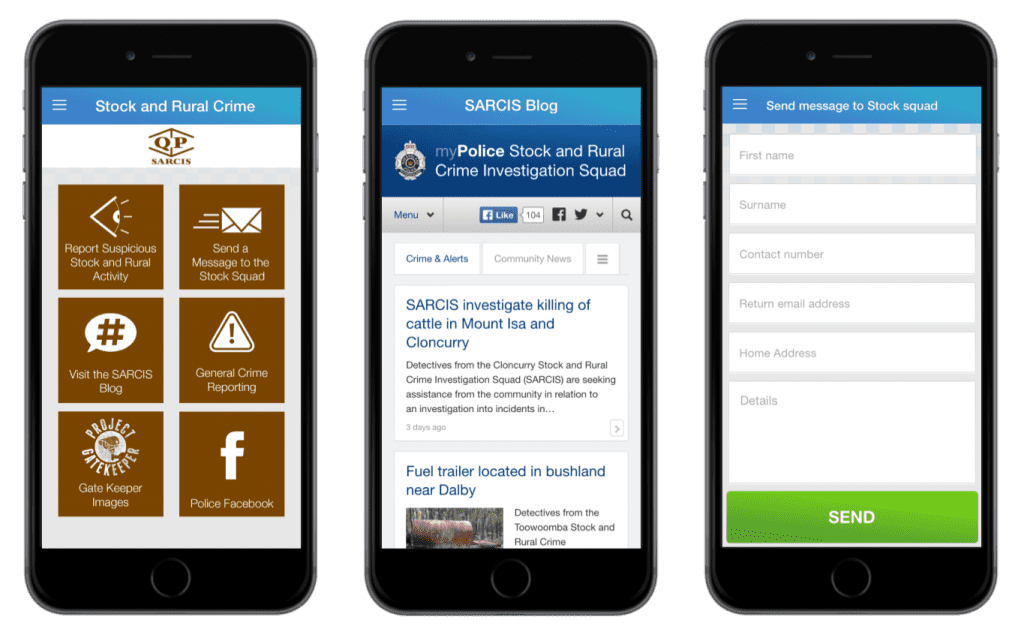 In 2013 SARCIS implemented Project Gatekeeper to encourage rural communities to shut the gate on rural crime.
"One initiative of the project was to remove barriers for rural and remote residents to report suspicious activity and crime generally," Assistant Commissioner Hogan said.
During 2014 SARCIS worked closely with Associate Professor Elaine Barclay of the University of New England who identified an under reporting of stock and rural crime.
The survey found over half of the reported crimes were trespassing for illegal hunting or fishing yet only half of those offences were reported to police.
"We hope this new function will contribute to addressing the issue and believe the increased reporting will assist in reducing stock and rural crime generally in the long run," Assistant Commissioner Hogan said.
2014 Queensland Rural Ambassador Sarah Hannah encourages the rural community to embrace the use of this modern technology like they are embracing new innovations in their industries.
"I hope the rural residents get on board and use this app which can help lead us to safer rural communities across the state," Sarah Hannah said.
Since the upgrade to the Policelink app in December 2014, the SARCIS functionality has been accessed 379 times.
SARCIS also wants the pastoral and agricultural communities to keep up to date with crime trends and crime prevention strategies by following their blog site.
The Policelink App is available to download for free from the App Store for Apple devices, Google Play for Android devices and Windows Store for Windows Phone.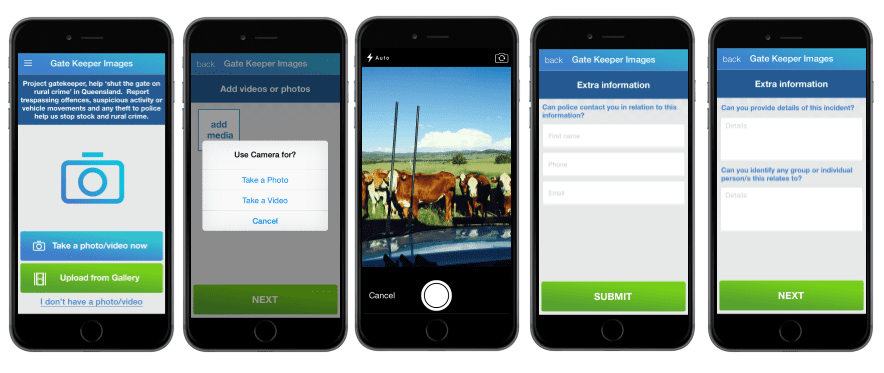 Source: Sarcis