NEW, mandatory safety standards for quad bikes, including the compulsory fitting of rollover protection devices, have been announced by the Federal Government today.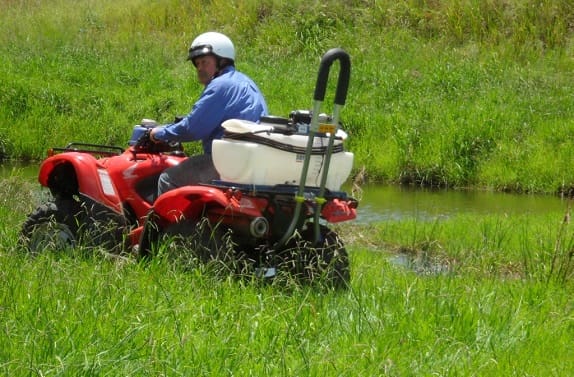 Assistant Treasurer Michael Sukkar said the safety measures had three elements: improved information for potential purchasers, enhanced quad bike stability, and rollover protection to reduce injuries and deaths.
Since 2011, on average 16 people a year are killed in a quad bike accident, and an estimated six people a day present to an emergency hospital department with at least two of these admitted with serious injuries.
"Quad bikes are the leading cause of fatalities in Australia for all consumer products that aren't regulated," Assistant Treasurer Sukkar said.
"This safety standard aims to address the high risk of rollovers, which is especially important for many farmers and their families who use these vehicles daily."
Under the new rules, within 12 months all new quad bikes will be required to:
have a warning label alerting riders to the risk of roll over
meet US or European standards (performance of components like brakes, suspension, throttle and clutch)
test for stability and display the result on a hang tag attached to the bike at point of sale.
Within 24 months, all new general use model (utility) quad bikes will be required to:
be fitted with, or have integrated into the design an operator protection device (rollbar)
meet minimum stability requirements
Existing bikes will not be subject to the new rules, and manufacturers have two years to ensure new products comply.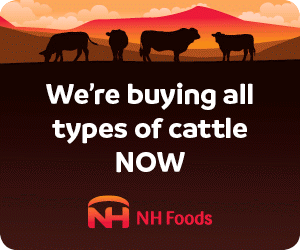 Earlier this year, the Australian Competition and Consumer Commission (ACCC) presented a list of recommendations to Government, including the mandatory fitting of crush protection devices.
Manufacturers of quad bikes threatened to withdraw from the Australian market if the ACCC's recommendations were adopted.
ACCC deputy chair, Mick Keogh, said the ACCC welcomed today's decision by the Federal Government to introduce a new safety standard.
"We know that around 60 per cent of quad bike fatalities are caused by rollovers, and the operator dies from asphyxia in around half of these," Mr Keogh said.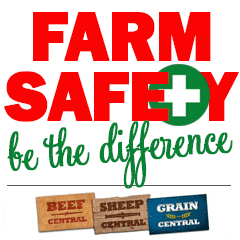 "Research indicates that roughly 50 per cent of these operators would have survived the crash had they not been crushed or pinned by the quad bike.
"These changes are an important step in improving the safety of quad bikes, and we look forward to working with farmers, manufacturers and retailers, to implement the standard."
Mr Keogh said the ACCC strongly urged state and territory governments to continue to support complementary safety measures, such as the use of helmets and protective clothing, prohibiting children from riding adult-sized quad bikes, and a continuation of rebate schemes to encourage the fitting of rollover protection devices to quad bikes currently in use.
National Farmers Federation (NFF) chief executive officer, Tony Mahar, said lives would be saved with the Federal Government mandating a new safety standard for the manufacture of all new quad bikes.
"Today's result is nothing short of life-saving," he said.
"Quad bike accidents have already claimed nine lives this year and 230 since 2011, about half from roll overs.
"Operator protection devices (OPDs) have been proven time and time again to shield riders in the event of a rollover preventing life-ending or life-altering injuries."
Mr Mahar said risk to life from quad bike rollover was ever present for farmers and urged all quad bike owners not to wait until buying a new quad bike.
"A number of state farming organisations and state governments offer rebates for the cost of fitting OPDs – with or without a rebate the cost of installation is far outstripped by the risk."
Today's decision follows a long-running campaign by the National Farmers' Federation, Rural Doctors Association, Australian Workers Union and Country Women's Association calling for increased safety regulations for quad bikes.
Further information about the new standard will be available on the Product Safety Australia website. https://www.productsafety.gov.au/