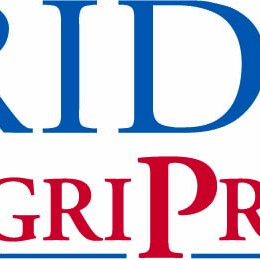 Major cattle supplement manufacturer Ridley AgriProducts plans to consolidate its production facilities at its expanded Townsville site, while closing its Brisbane Rumevite block manufacturing plant.
From January next year, Ridley will base all of its block supplement production in Townsville, where it will continue to manufacture Rumevite products for Australia's northern cattle industry.
Following Ridley's October acquisition of Townsville-based lick block manufacturer, Livestock Nutrition Technologies (LNT), production equipment from the old LNT factory has been relocated to Ridley's existing Rumevite Townsville production facility, where capability has now been increased to produce a full range of products.
Both the LNT and Ridley brand names will be maintained unchanged in the northern Australian market. The LNT and Ridley block range are mostly 40kg or 100kg lick blocks, with some one-tonne LNT block products made to order. Both LNT and Ridley products will continue to be sold in the north through Elders, Landmark, CRT/Ruralco and Independent rural re-seller outlets.
Ridley's general manager, operations and supplements, Ian Fairbairn said the move had strengthened Ridley's ability to service the extensive northern cattle production business, supplying supplements across Northern, Central and Western Queensland, the NT and northern regions of WA, from a more efficient manufacturing facility.
He said the extensive northern cattle industry had a strong emphasis on dry season feeding, driven by the phosphorous deficiency across large areas of the north and annual protein drought. Wet season feeding remains an ongoing opportunity.
As a result of concentrating its block supplement business to Townsville, Ridley will close its production site at Wacol, on Brisbane's western fringe.

With the Wacol closure, Ridley has made the decision to withdraw the majority of its southern block supplements range from the market. A number of Rumevite and LNT products will no longer be available in the south from mid-2012, pending stock availability.
One of the reasons for the Wacol closure was greater variability in demand in southern livestock production areas and a greater range of alternatives available in supplementary feed sources across the region.
The move to Townsville would provide a better base from which to engage the market, Mr Fairbairn said.
While the block supplement decision will impact a number of Ridley's block customers in southern Australia, the company said it remained committed to its broader stockfeed offering including loose lick, pelleted and grain-based stockfeeds on a national basis. Access to these products will continue as normal.