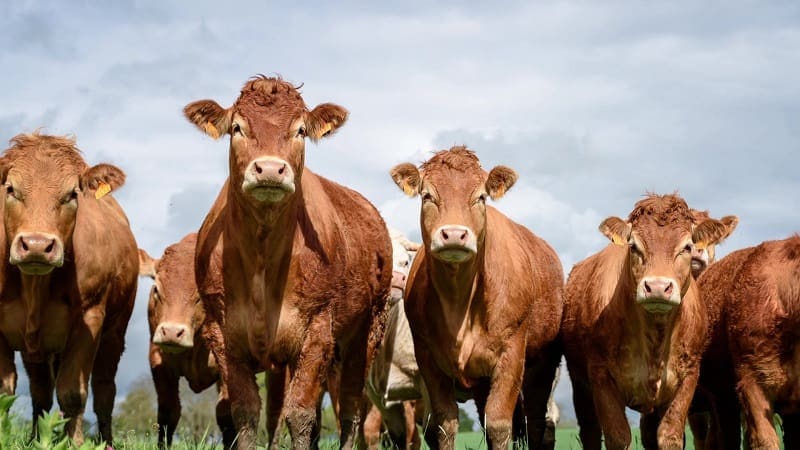 A synopsis of five significant, recent and broad-scale scientific investigations on the health risks and health benefits of red meat consumption indicates that there is no convincing scientific evidence for assertions about harmful health effects of unprocessed red meat intake.
The synopsis, launched by the the Scientific Council of the World Farmers' Organisation in conjunction with the Science Days for the UN Food Systems Summit 2021, shows that if at all, the data very slightly lean toward an association of red meat consumption and protective health benefits.
Overall, any of the statistical associations of up to 100 grams of red meat consumption per capita per day are so weak that they should be considered neutral, the paper states.
"It is notable that less than 1% of the global population consumes more than 85 grams of red meat per day. From a global public health perspective, then, red meat consumption above the threshold of 85 grams is so negligible as to be irrelevant," it states.
"National governments and supranational organizations such as the EU and UN, and their initiatives such as this year's UN Food Systems Summit, as well as international business and consumer associations, would be wrong to assume that a scientific consensus exists to justify policies to reduce red meat consumption in the general population for health reasons."
"When primary data on red meat consumption are analyzed with validated methods and in a transparent way according to the highest scientific standards, the result is always the same: intake of unprocessed red meat poses no risk to general health and provides valuable nutrition benefits," said Dr Peer Ederer, main editor for the science collaborators on the synopsis .
Dr Theo de Jager, WFO President, said that from a farmer's perspective, it is of utmost importance that all solutions and policies are solidly science-based.
"This is the only way we can ensure that they will still be valid in the future. This synopsis paper shows that livestock farming is a pivotal solution for Sustainable Food Systems and that unprocessed red meat is a key component of balanced diets."
The WFO Scientific Council is an independent scientific body composed of 15 scientists, experts and professors from across the globe to equip WFO with the best scientific advice to enhance further the science-sound perspectives of the farmers' voice in the international debate around agriculture and food systems.
To read the full synopsis click here