THE University of New England's (UNE) Centre for Rural Criminology is supporting a new initiative to improve the effectiveness of crime prevention in rural areas of NSW.
Announced at AgQuip in Gunnedah by Crime Stoppers, the NSW Police Force,  and UNE Deputy Vice-Chancellor – Research, Professor Chris Armstrong, the initiative seeks to improve reporting of rural crime – a necessary step to guide better policing and prevention strategies.
"We can't build community resilience and infrastructure if we are in the dark about farm crime," says CEO of NSW Crime Stoppers, Mr Peter Price AM. "The more information reported, the better equipped the Police are to act to prevent or solve a crime."
The push to improve reporting of rural crime is one of the ongoing responses to a 2021 survey by UNE's Centre for Rural Criminology, which found that a shocking 81pc of NSW farmers have experienced crime on their properties. The response to that survey prompted the Centre to launch the Australian Farm Crime Survey, the first national survey of crime in more than twenty years.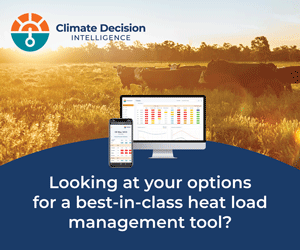 "Our NSW survey indicated that crime like stock and fuel theft, and trespass, has long-lasting effects on those who experience it," says the Centre's co-director, Dr Kyle Mulrooney.
"Theft causes loss, of course, which may have severe financial impacts; but farmers are also subject to many forms of crime that can lead to ongoing psychological trauma. The cumulative effects of rural crime trickle through our rural communities, and ultimately affect the nation's economy."
"The Centre's 2021 survey was so shocking because the extent of rural crime had largely been hidden by under-reporting. This new campaign is reaching out to rural communities with the message that timely, accurate reporting is absolutely critical to prevention and future policing strategies."
Reporting of rural crime plays a significant part in how police allocate finite resources. During 2021-22, there was a decrease in reported stock theft, malicious damage, and trespass offences on rural properties within NSW – but a 96% increase in the number of reported fuel theft incidents. This information enables police to better target specific locations and identify suspects.
The new crime reporting campaign emerged from the Rural Crime Advisory Group, a collective which pulls together representatives from Crime Stoppers, NSW Police Force Rural Crime Prevention Team, UNE's Centre for Rural Criminology, NSW Farmers Association, Australian Livestock and Property Agents Association, Livestock & Transporters Association, Livestock, Bulk & Rural Carriers Association, and the Country Women's Association.
The new Crime Stoppers campaign will promote the options available to those who experience or witness rural crime. The campaign carries the tagline Be a pal and report any theft, any time, to PAL on 13 444 (PAL is the Police Assistance Line), and Report suspicious or actual criminal information to Crime Stoppers on 1800 333 000.
To support the campaign, the Rural Crime Advisory Group have produced a range of free collateral to assist farmers, from pocket notebooks to record what they see to gate signs for property protection with details on where and how to report crime.
In addition, the Rural Crime Prevention Team and Crime Stoppers will have a presence at various agricultural events across the state to encourage community engagement.
Source: UNE. Fact sheets with prevention measures for farmers can be found on the NSW Crime Stoppers website at https://nsw.crimestoppers.com.au/be-safe/