The process to find the Taskforce that will oversee a significant reform for the red meat and livestock sector will remain open until 3 October with significant interest already received, according to the Red Meat Advisory Council.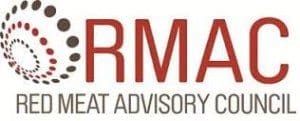 Expressions of Interest for membership for the Green Paper for the Red Meat Memorandum of Understanding (Review) Taskforce opened on 19 September following the announcement of the Green Paper by RMAC and the Minister for Agriculture and Water Resources, David Littleproud.
The Review will be chaired by policy expert Jim Varghese AM who has held various public service roles including Director-General roles in Main Roads, the Department of Education, Employment and Training and the Department of Primary Industries and Fisheries.
Red Meat Advisory Council (RMAC) Chair Don Mackay said participation in the Taskforce is an opportunity to contribute meaningfully to reforming the Red Meat MOU and bringing it into line with the needs of today's industry, red meat retailers and the community.
"After more than twenty years it is time to take a critical look at the Red Meat MOU to ensure it is meaningfully contributing to growing the value and reputation of Australia's 82,000 red meat businesses," Mr Mackay said.
"This review is about creating real value for Australia's red meat and livestock businesses and enabling industry to be able to meet future challenges and seize opportunities as they arise.
"We need high quality candidates including policy making, governance, advocacy and out of the box thinkers to make this review as comprehensive and effective as possible."
Mr Mackay said the five Taskforce roles would be remunerated with successful candidates informed of arrangements prior to the first meeting of the Taskforce scheduled for mid-October.
"The Taskforce will be responsible for undertaking comprehensive consultation with industry stakeholders, red meat retailers and the community and developing a set of recommendations for the consideration of the Minister and Red Meat MOU signatories by the end of March next year.
"Taskforce members will be selected by RMAC as the project coordinator.
Source: RMAC. The full Terms of Reference and further information about the review are available here. Further information on the Expression of Interest (EOI) process can be found here.