IT'S no surprise that red meat processors and related supply chain companies have featured prominently in a list of the Top 100 Australian food and beverage companies compiled this week by business analysts IBISWorld and Food & Drink Business Magazine.
Companies with strong connections to the red meat supply chain fill no less than 19 of the 100 slots this year, reflecting the record volumes of cattle processed across Australia over the past two years due to drought.
The list is based on company revenue performance, but Beef Central readers are cautioned that direct company comparisons are difficult, because of big variances in reporting periods. While some results cover financial years ending as recently as June 30 this year, others, are much older, dating back as far as years ended December 31, 2014.
Given the volatility in volume that has been seen across the red meat supply chain since 2015, that makes it impossible to make any legitimate comparisons.
Analyst, IBISWorld, says strong demand for Australian beef among emerging export markets has led to many meat processing companies growing in revenue over 2015-16. Its latest Top 100 Food & Beverage list released this week shows numerous meat processors have made large gains in compositions with prior annual reports, largely driven by expanding export markets.
JBS Australia and Teys Australia (see details below) have continued to consolidate their position as Australia's largest meat processors.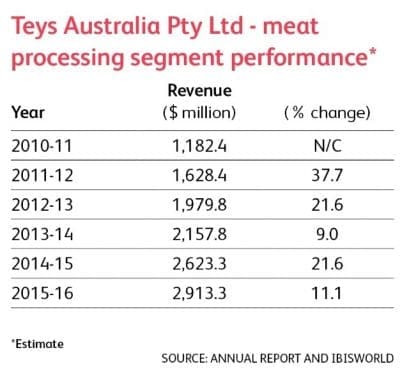 "While newcomers traditionally grow at a faster rate than established operators, Teys Australia made one of the largest jumps in revenue growth for this year's Top 100 Food & Beverage list," IBISWorld said.
Contributing an estimated 13.7pc of industry revenue, Teys reported revenue growth of 21.7pc this year to reach $2.92 billion for its year ended June 30, 2015.
"With weak beef production volumes in the United States (during 2014-15) due to high feed costs, high operating costs and a prolonged drought, Teys has benefited from strong demand and reduced competition in export markets like the US. While a prolonged drought has negatively affected production volumes in the United States, drought conditions in eastern Australia have resulted in high cattle numbers being processed. Cattle farmers were forced to sell as feeding costs soared, driving revenue growth for the meat processor," IBISWorld said.
Similar to other meat processors, JBS thrived over the 2015 financial year and has kept close pace with Teys, with expected growth of 17.6pc for total company revenue of $5.38 billion for the year ending December 2015.
"As the industry's largest player, JBS Australia has rapidly increased its market share to reach an estimated 26.2pc of industry revenue. Acquisitions have also played a large part in the company's success, enabling JBS to consolidate its position and lay ground work for further growth over the next five years."
"Despite 2015-16 being a good year for meat processors, industry revenue growth has been comparatively subdued compared to previous years. Many farmers sold off considerable quantities of livestock over the two years through 2014-15. Over the next five years, IBISWorld expects growth among processors to slow, particularly with poultry consumption on the rise. IBISWorld anticipates that the continued reliance on export markets and consumer preferences for higher quality products will help offset projected subdued growth caused by a mature domestic market and increased demand for poultry products."
Looking at the Top 100 in detail
Dairy giant Fonterra remains at the top of the 2016 of Australia's largest food and drink companies, with revenue last financial year of $16.578 billion.
Last year's two and three, brewer Lion ($4.798b revenue for its year closed September 30) and Coca Cola Amatil ($5.187b) traded places this year.

JBS Australia remains steady at position four, although as mentioned above, JBS's revenue figure reported by IBISWorld, at $4.569b, is somewhat dated, referring to the financial year ended December 31, 2014. The report cited the acquisition of Primo as responsible for a large lift in revenue. The report suggests JBS holds a 24.1pc share of the total Australia beef processing market.
Murray Goulburn (revenue $2.798b) and food service supplier and providore Bidvest, last year's number five and seven, have swapped places in the latest report. Bidvest, in the middle of a corporate name-change to Bidfood, chalked up revenue of $3.069b for its year to June 30. In 2017, Bidfood's Australia strategy of developing higher-margin market segments (such as red meat) is expected to gain momentum, moving away from simply being a low-cost 'carton-mover.'
The nation's second largest red meat processor, Teys Cargill, remains at number six on the list (revenue for year ended June 30, 2015 at $2.925b), while chicken processor Inghams ($2.48b) sits at number eight. Teys also benefited from drought conditions across eastern Australia, which led to cattle being sold in record numbers, along with rising demand for Australian beef in North American, Asian and other markets.
Two newcomers join the top ten ranks this year – Treasury Wine Estates ($2.36b) at number nine, and Carlton United Breweries ($2.32b), pushing Nestle and George Weston down the list to spots 11 and 12.
Other red meat players in the top 100
Here's a brief summary of other red meat and livestock sector companies featuring on the Top 100 list: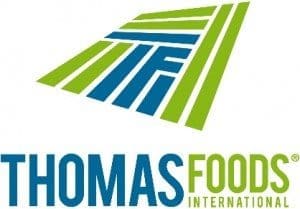 21: Ham and smallgoods manufacturer Australian Consolidated Food Investments, trading as Primo Smallgoods, and including the Scone abattoir, is credited with revenue for the year ended June 2014 of $1.49b
26: Thomas Foods International, a large processor of both beef and lamb in NSW and South Australia, recorded revenue of $1.229b for the year ended June 30 2016.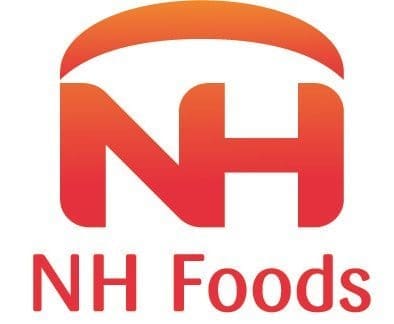 29: Japanese owned NH Foods Australia, which operates large beef processing plants and a feedlot in Queensland and NSW, recorded revenue for the year ended March 2016 of $1.11b.
33: The Australian Agricultural Co makes an appearance as the largest beef producing entity at no 33, recording revenue of $781m for its year ended March this year. Part of the increase was credited with AA Co's move to branded beef, which now accounts for 85pc of company revenue.
34: Northern NSW processor Bindaree Beef, which recently merged with meat export company Sanger Australia, logged revenue for the year ended June 30 of $779m.
38: Sister company, meat exporter Sanger Australia, recorded revenue worth $644m for its year ended June 30.
39: Victoria's Midfield Meat Co, processing beef, lamb, veal and mutton, logged revenue of $617 for the year ended June 30.
40: Chinese-owned Kilcoy Pastoral Co, a specialised grainfed export beef processor in southern Queensland, produced revenue of $601m for its year ended June 30 2015.
41: Fletcher International Exports, an integrated processor and export of lamb and mutton, reported revenue of $547m.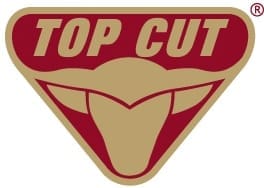 58: Top Cut Foods, a division of Simplot, manufactures and distributes beef and lamb and meat-based value-added products on the domestic and international markets. It's revenue foe its year ended August 2015 was $359m.
62: Victorian processor and beef exporter G&K O'Connor recorded revenue of $313m for its year ended June 2015.
64: Victoria's MC Herd, processing lamb and beef for export and domestic use, logged revenue for the financial year ended June this year at $306m.
67: The Western Australian Meat Marketing Cooperative is credited with revenue from its lamb sales for the year ended June 2015 at $287m.
68: OSI International Foods, whose main business in burger pattie manufacture for McDonald's and other clients, logged revenue for the year ended January this year of $281m.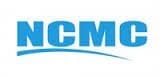 81: Northern Cooperative Meat Co, a Casino, NSW-based beef processor, reported revenue of $230m for its reporting period ended June 30 this year. That figure inevitably reflected some of the downturn in volume recorded over the first half of 2016, after two record throughput years.
89: Nolan Meats, a Gympie, Queensland processor and feedlot manager, recorded revenue of $207m for its year ended June 30 this year.
Many meat processing companies moved up the 2015-16 ranks, and experienced higher year-on-year revenue, caused by higher throughput driven by drought and strong international demand. The only meat company on the list to experience a fall in revenue was Northern Cooperative Meat Co, Casino.
Source: IBISWorld