Latest listings on Beef Central's recruitment page, Jobs Central:
General Manager – Rural Production (ACC)
Project Officer – National Livestock Identification System
Livestock Supervisor (Ladysmith Feedlot)
Livestock Buyer (Rimfire Resources client)
Livestock Manager (Rimfire Resources client)
National Manager – Industry Livestock Biosecurity Network
Working manager, Carpentaria Downs Station (Angus Pastoral Co)
Click here to view all listings on Jobs Central.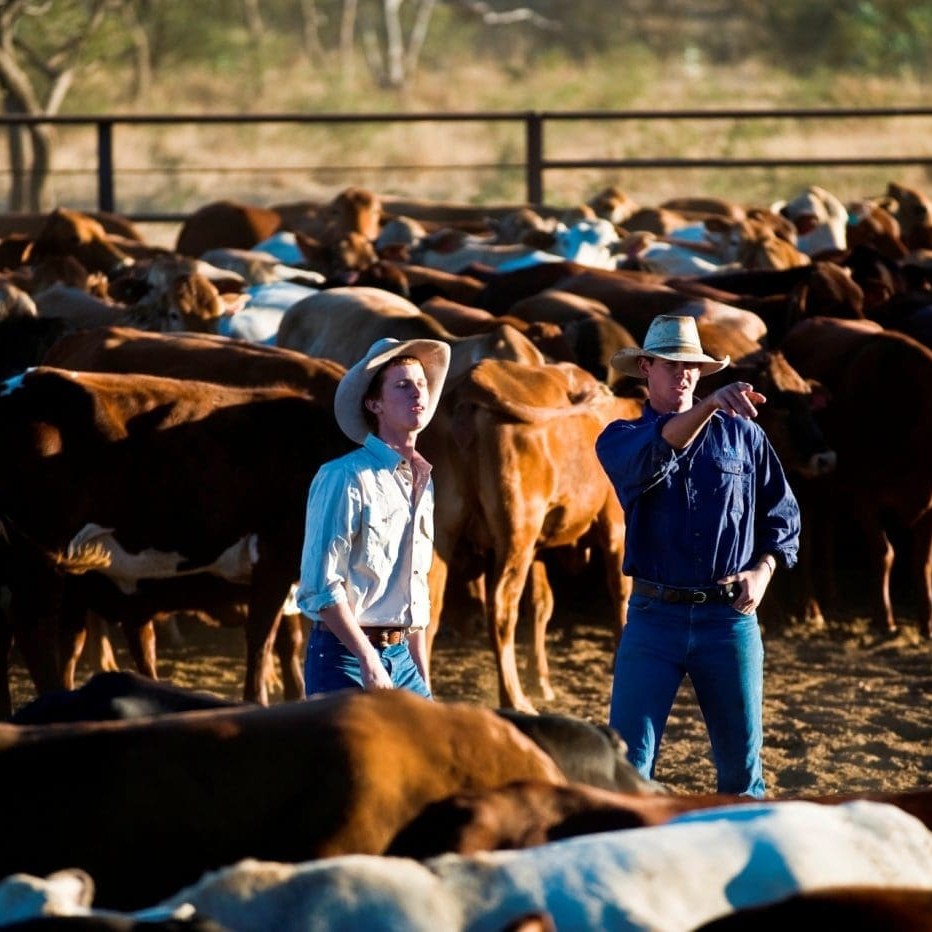 The Australia Bureau of Statistics reported that Australia's seasonally adjusted unemployment rate increased 0.3 percent to 5.4pc in September, as more people joined the hunt for work.
Although unemployment is at its highest level since April 2010, it is not all doom and gloom.
The ABS reported the number of people employed increased by 14,500 to 11,511,900 in September.
The increase in employment was driven by increased full-time employment, up 32,100 people to 8.107 million, and was offset by decreased part-time employment, down by 17,700 people to 3.405 million.
The increase in employment was driven by increased female full-time employment, up 32,100 to 2.876 million.
The number of people unemployed increased by 38,800 people to 662,700 in September.
It was also reported that the seasonally adjusted labour force participation rate increased by 0.2pc to 65.2pc in September.
State-by-State Snapshot:
The unemployment rate in the nation's most populous state of NSW rose from 4.9pc to 5.2pc.
It increased to 6.3pc in Queensland from 6.0pc, and jumped from 6.8pc to 7.3pc in Tasmania.
However, in South Australia the jobless rate fell to 5.6pc, from 5.7pc.
Western Australia remains unchanged at 4.0pc, fuelled by mining and resources, as did Victoria at 5.6pc.
Unemployment in the Northern Territory remained low, at 3.9pc.
Bringing it back to the ag sector…
The Queensland government is confident that its four economic pillars – agriculture, tourism, resources and construction, will generate more jobs, going forward.
Bringing it back to the agriculture sector, there are 307,000 people employed in Australian agriculture as of 2010–11. The figure is down by 18,000 people within a timespan of one year.
The agricultural sector, at farm-gate, contributes 3pc to Australia's total gross domestic product. The gross value of Australian farm production in 2010-11 was $48.7 billion.
Yet this is only part of the picture. When the vital value-adding processes that food and fibre go through once they leave the farm are added in, along with the value of all the economic activities supporting farm production through farm inputs, agriculture's contribution averages out at around 12pc of GDP.
AWX director Cameron Dart said the agricultural sector was an important source of employment in regional and rural Australia.
"It is a knowledge intensive sector, with a strong demand for skilled professionals," he said.
"While there is currently fewer than 800 graduates per year in agriculture, it is estimated that there is a potential demand for 6000 qualified graduates per year, which will boost the Australian employment figures in the long-run," Mr Dart said.