Latest listings on Jobs Central recruitment page:
Community engagement manager (MLA)
Trainee livestock buyer (Teys Australia)
Livex trainee – Northern Territory (NTXLS)
Property Manager – Redford, Mitchell (ACC)
Business Development Manager (AWX)
Queensland Operations Analyst (CPC)
Assistant property manager – Roma District (ACC)
Head Stockman – Argyle Downs (CPC)
Click here to access all Jobs Central listings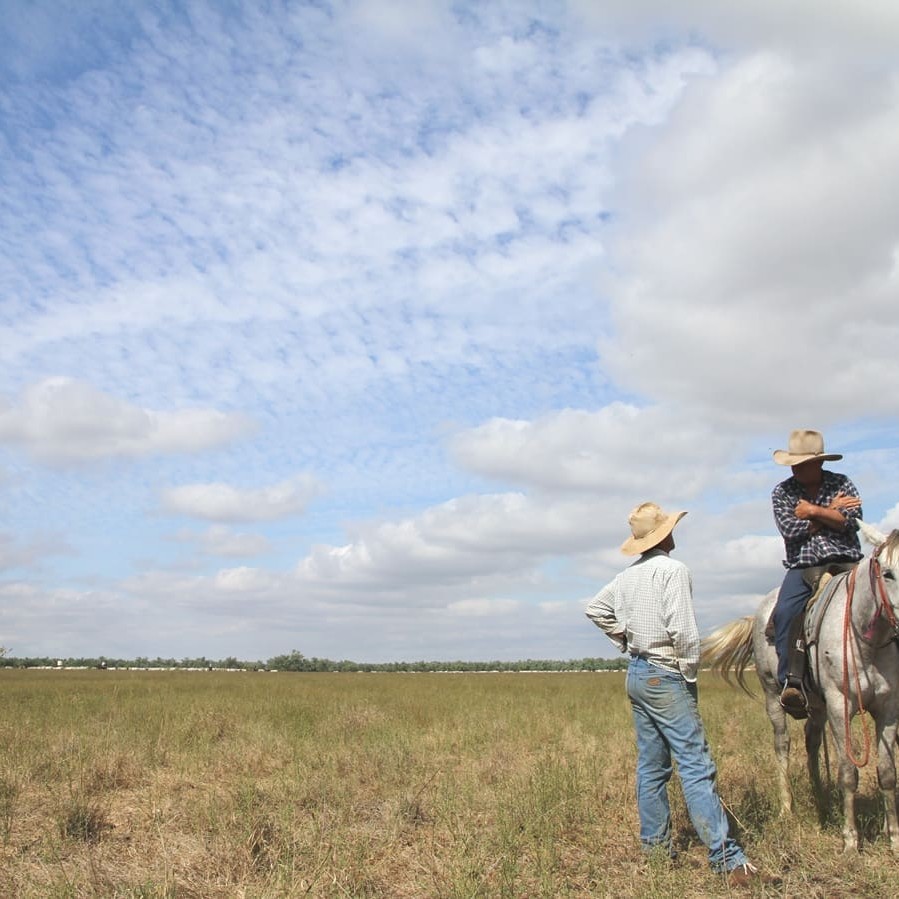 EMPLOYEE engagement ranks high on many businesses lists. But what is employee engagement and how are businesses utilising it in the hiring process?
There are many definitions of what employee engagement is, and here is just one of them:
"Employee engagement is the emotional commitment of an employee to a company's goals as demonstrated by their contributions to the company's success."
So what does an engaged employee look like?
He or she not only cares about remuneration or promotion, but also about the company and its objectives and thinks about how they can be a part of achieving and sharing the company's success.
Frequently, companies conduct satisfaction surveys to measure employee engagement; however a satisfied employee is not necessarily an engaged employee.
Just because an employee is showing up to work does not mean that they are going to spend time after hours thinking about how to do their job better, or show a willingness to go the extra mile in order to complete a task without being asked – all because of their own desire to reach the common goal.
The interesting thing is, as much as all employers want engaged employees, engagement is something the employee has to offer. It cannot be an employment pre-requisite; it has to be developed over time, and it has to be willing.
So how do you identify during the interview process those candidates who are more likely to be engaged employees once they begin to work for your company?
Here are three key things to focus on during your interview process:
Interview for intelligence and a desire to learn
When interviewing a candidate, focus on the applicant's intelligence and their ability to learn new things and get excited about learning and applying their new-found knowledge. Ask questions that help assess whether the candidate possesses – don't just base it around formal education, but sufficient brainpower and intellectual curiosity to be a top contributor in a company that's going to call for non-stop learning.
Look for a desire and an ability to learn and develop, even from mistakes and setbacks. Ask about feedback they've received on "projects gone bad" and what actions they've taken as a result. Ask if a candidate has engaged in continuing education in his or her field or, whether he or she has worked as a mentor or teacher to share their expertise.
Hire for a positive attitude and passion
Great attitude and passion for work in your employees is one of the things that will differentiate your company from your competition. Employees with positive mental attitudes bring to the table not only their technical skills, but also a contagious passion and energy. In an interview these candidates stand out in many ways: they appear energised, excited and genuinely interested in their jobs; they are fired-up when describing their projects; they grab opportunities outside of their immediate scope of work; and they have a broad range of interests outside of work.
Ask your candidates about periods of stress and frustration with their current or past positions and listen to whether they were able to maintain a positive view of their company and their job despite challenges they may have encountered. Probe the negative experiences and hardships of these candidates and watch closely how they react both verbally and in body language when describing these difficult work experiences.
An optimistic attitude in the face of adversity is essential, especially for leaders and employees in fast growing and even faster changing organisations.
Determine 'culture fit'
It's not just what you know, but also how you fit in the culture that results in enhanced performance. Cultural fit involves distinct characteristics that can be difficult and often impossible to teach or develop.
During the interview, it's not only critical to determine if the candidate possesses the right knowledge and technical skills to be a good fit for the job, but also if they possess the right attitude, expectations and beliefs to be a good fit for your district culture. Read our separate article on cultural fit here http://awxagri.com.au/news/top-5-reasons-hire-cultural-fit
Engaged employees will do wonders for your business and it is absolutely worth the nurturing and effort.
"Engaged employees are more invested in their company's performance and are more creative and conscientious staff," AWX director, Cameron Dart said.
"The good news is, engagement is infectious."