Latest listings on Jobs Central recruitment page:
 Program Manager – Food Safety and Meat Science R&D (Ag People client)
Technology Project Manager, Integrated Production Systems (Meat & Livestock Australia)
Livestock Manager, Young (BE Campbell)
Operations Manager, (Iranda Beef, SA)
Chief Executive Officer (Harvey Beef, WA)
Livestock Manager/Auctioneer, Qld (Elders)
Meat Inspector, Tamworth (Meat Inspectors Pty Ltd)
Click here to access all listings on Jobs Central recruitment page.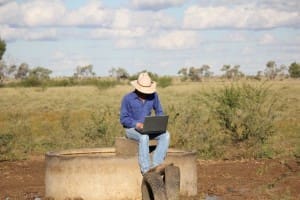 WOULD you consider recruiting a person from the so called 'millennial' generation – those young people born from around 1985 to 1999?
There are a number of skills and qualities millennials possess that can make them an asset to a business: they tend to be highly entrepreneurial, are not content to go with what has always been done, relish responsibility and thrive on challenging work, creativity and innovation.
Millennials are better prepared for today's working world, and for professional success.
In particular, agriculture-based businesses will need to embrace the Millennial generation, as it is going to make up to 50 percent of the workforce within the next four years. Managers from the 'Baby boomer' generation (those born from 1946 to 1964) and 'Gen X' (birthdates between 1965 and 1984) need to understand and develop strategies to attract, develop and retain this new, young talent.
Understanding and knowing how to harness millennials and the qualities they have can be infinitely beneficial to any agribusiness, regardless of its size.
Technology proficiency
The first generation to be brought up with computers from birth, millennials are early adopters. In fact, not only can they uncover, operate, and recommend the most advanced tools and technologies, they can teach you how to use things like content management systems and social media.
Multi-tasking
Millennials have been brought up with scores of different stimuli zooming at them, making them versatile and nimble workers who can juggle a number of different tasks and responsibilities without getting overwhelmed.
Cost-effective.
In today's world we assume that a lust for money is what drives every decision of an individual's life. But in fact, compared to other populations, millennials appear less motivated by money. According to a 2009 online survey, 37pc of millennial employees reported that "work/life balance and flexibility" are their most motivating factors.
Current
Like any youth generation, millennials will help keep your company up to date with social, entertainment, and other market trends. By building a relationship and offering millennials an opportunity to grow with your company – they will reward you with continued relevance.
So how can millennials better prepare for jobs in the agriculture sector? The key message to millennial job seekers is to build a diverse set of skills
Both hard and soft skills are equally important for success in any workplace. Hard skills refer to technical and professional skills, while soft skills have more to do with people and interpersonal interactions, such as communicating effectively, teamwork, and patience.
When studying or up-skilling, millennials should consider taking-on courses that teach both sets of skills and/or a mix of professionally-focused classes, to help you build a broad range of skills – ones that set you up for success both in your first job and later in your career. Here's some other tips:
Be prepared
In order to have a positive effect, millennials need to develop professional verbal and written communication skills, have a good attitude and sustain that attitude when faced with unfortunate circumstances. Being prepared will go a long way, so it is beneficial to spend that little extra time arming yourself for the expected and unexpected.
Professionalism will also help millennials be better-received in the workplace, as will learning how to take constructive criticism. Millennials tend to be a little sensitive to feedback if it's not 100pc positive, and need to learn to value it.
Showing loyalty
Some recent studies tend to profile the millennial as dispensable – just another employee who will be gone in a few years and, thus, businesses does not need to invest in their career development.
Millennials need to prove employers who hold this view wrong, by getting to know their colleagues, dedicating time to team-building and indicating a clear interest in helping the company achieve its goals.
Adapt to other generations in the workplace
Millennials need to take their cues from managers and other employees in terms of learning the most effective ways to communicate and the importance of things like punctuality. Realise the value in learning from older generations who have reaped the benefits of real-world work experience.
Commit to becoming a life-long learner
While this might at first sound like a lot of work, the truth is that committing to learning and upgrading skills on a continuous basis will keep a millennial's career, and life, interesting and rewarding.
Sign up for internships or work experience
Students nearing the end of their studies should look for internship opportunities offered through their universities or other networks. Experiencing what it's like inside a company allows a millennial to gain some interest in what a typical work day would be like. It will also help set expectations, provide direct experience, and give you a reality check to prepare for your first job.
Don't be fooled by the bad rap that millennials get. With the right attitude and appropriate management, welcoming millennials into your workplace just might make the difference between whether your company soars or stagnates.
Remember the younger generations bring flexibility, the willingness to learn new things and knowledge about technology and how to maximise it.