Latest listings on AgJobs Central recruitment page:
North Australia Beef Research Council Chair
Feedlot Admin Officer – Wallumba feedlot, Qld (MDH)
Agriculture/Agribusiness Graduate Position – Qld (MDH)
Experienced Farm Mgmt couple looking for next career opportunity – NSW
Territory Sales Mgr, Yass/Young NSW (AgriBusiness Recruitment client)
Station Manager, Soudan Station NT (NAPCo)
Operations Manager, Charleville – Qld (ACC)
Experienced Maintenance Hand, Nanango – Qld (Pakaderinga feedlot)
Senior Sales Agronomist, Yarrawonga – Vic (Lucas Group)
Overseer/Senior Station Hand, King Island – Tas (TRT Pastoral)
Assistant Feedlot Manager, Roma – Qld (DroverAg client)
Click here to access these and other exciting meat and livestock supply chain jobs currently listed on AgJobs Central.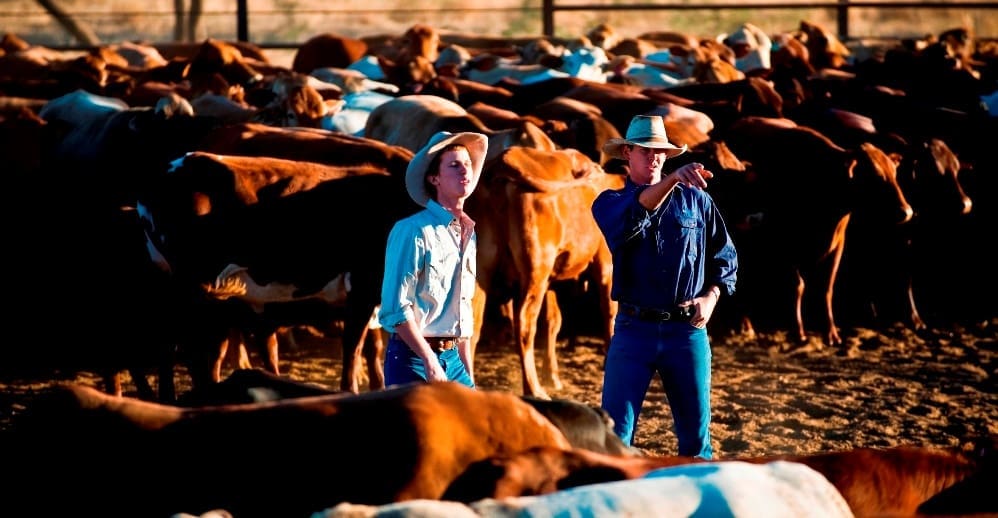 WITH another wave of year 12 school-leavers about to make career-path choices, it's timely to offer a few thoughts about what makes the red meat and livestock industry a desirable, engaging and satisfying place to work.
Now, more than ever, there are so many reasons to make choices that will lead to a career in agriculture, and the red meat supply chain in particular. Here's just a few:
Diverse job opportunities
Agricultural technologies are changing quickly, creating a variety of new jobs. Robotics, IT, rangelands officers and sustainability managers are positions which did not exist in the industry just a decade ago.  Whether your interests lie in on-farm cattle production, support services, laboratory work or nutrition, there is something for everyone.
It's a big employment pool
With the demise of the automobile manufacturing industry in Australia, red meat, combined, is the biggest sectoral employer in the country.  Across the chain, from production to export, the national red meat industry now employs some 220,000 people.
Young people are welcome
With the culture of innovation that's emerging across the red meat industry, young minds offer new insights and problem-solving capabilities. With so many types of roles available, youth in agriculture are welcomed with all different levels of educational attainment.
The People
The down-to-earth, inclusive nature of the people working in the red meat and livestock industries ensures working in this sector is a positive experience. New recruits will find there is a unique bond between people working within the industry sectors, and along the supply chain.
Location
Agriculture offers opportunities in the country, in regional centres and in the big cities with many different roles available, giving participants different lifestyle choices.
Being environmentally conscious
The red meat and livestock industries are embracing sustainability, providing production of meat protein, livestock, fibre and by-products using production and processing techniques that protect the environment, public health, human communities, and animal welfare.
Access to knowledge
Depending on what type of employment a young job seeker is looking for, there is further education to suit each role. Education can be found online or face to face by many educational institutions making access to the knowledge you need readily available.
Industry growth
The value of Australian agricultural production should pass $60 billion for the first time in 2017, according to the Australian Bureau of Agricultural and Resource Economics and Sciences. This positive finding ensures jobs in Agriculture into the future.
Global prospects
As the Australian and world population increases, so does the need to feed the world. Export, in particular, is boosting demand for Australian red meat and livestock products with many free trade agreements now in place.
If you are considering a career in Agriculture, you are 'backing the right horse' there are so many great reasons to join this dynamic industry.
Source:  AgCareers.Com