Latest listings on Jobs Central recruitment page:
Communications Manager, Canegrowers – via Rimfire Resources
Station Hand, South Australia – SAFH
Territory Sales Manager, Qld/NT – via Agricultural Appointments
Administration Officer, NSW – Jack's Creek
National Public Affairs Manager, AusVeg – via Rimfire Resources
Senior Business Analyst, NSW – Bindaree Food Group
Digital Content Development Officer – NTCA
Mid Year Vacancies – Hancock Agriculture
Maintenance Supervisors (2), NSW – Hancock Agriculture
Home Tutor, SW Qld – Hancock Agriculture
Gardener/Trainee Supervisor – Bullo River Station
Member Services Officer – Australian Wagyu Association
Farm Manager, NSW – via DroverAg
Assistant Manager, Riverina NSW – via DroverAg
Operations Manager, Western Vic – via DroverAg
Leading Hand, Irrigated Cropping, Mungindi – via DroverAg
Farm Manager, Cropping Vic – via DroverAg
Senior Farm Hand/Spray Operator, Vic – via DroverAg
Click here to access these and other exciting meat and livestock supply chain jobs currently listed on Jobs Central.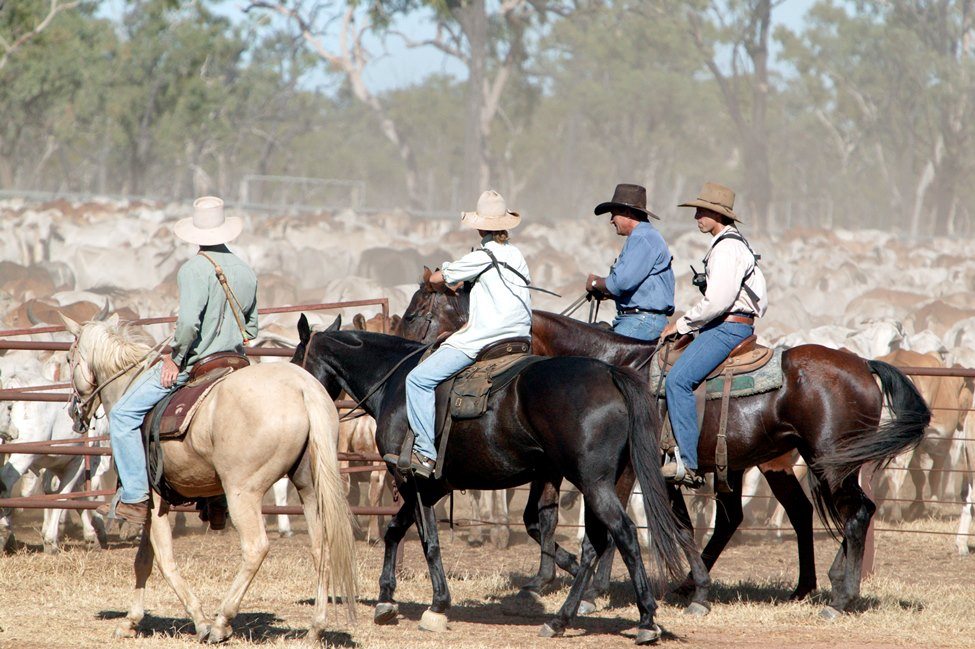 WORKPLACE culture is often seen as an issue primarily relevant to large corporate companies.
However, a positive culture can be beneficial for any kind of organisation, right down to the smallest beef enterprise with only one or two employees.
Indeed, the culture and environment of your workplace is integral to employee productivity and the success of the endeavour.
Fortune magazine's 2021 list of the Top 100 Companies To Work For highlights the importance of promoting culture, as the employers topping the rankings all had a shared focus on creating a positive atmosphere for their employees, and reaped the financial benefits as a result.
A good culture can have a number of advantages including more satisfied, engaged, and motivated employees.
With such a potential for positive outcomes, what can managers do to forge a good workplace culture?
Embrace the core values
The NSW government proposes a Workplace Culture Framework that is based on embodying a set of fundamental values. These principles are intended to guide employees in positively contributing to their work environment, and as they can be easily applied to any industry, they provide a solid basis for employers to build culture upon. They are:
Respect – This is vital for the way workers relate to one another, and demands that each person be considerate of the skills, rights and feelings of others.
Openness – As communication is such a key aspect of working in a team, it's important to encourage honesty and constant feedback from workers.
Empowerment – Employees need to be confident in their expertise and take ownership of their role on site.
Collaboration – With such a range of skill sets often working on a single project, employees need to cooperate well together and feel that they are each valued members of the team.
Advocate positive perceptions of health and safety
The culture of the workplace and perceptions around health and safety are close-knit concepts.
A report by Safe Work Australia revealed that many employers, particularly those of small companies, view health and safety regulations as an unnecessary expense that they maintain only to avoid government penalties.
Likewise, another study by the same organisation showed that when it comes to their views around site safety, 57 percent of workers are preoccupied with areas of failure. This research demonstrates the way negative perceptions of work health and safety can permeate throughout the hierarchy and impact the effectiveness of measures taken against risk.
However, by recognising it instead as a profitable investment, managers can leverage workplace culture to develop a positive and proactive view of health and safety in the workforce, making the site much safer and more productive as a result.
Positive relationships can help to engage and motivate workers.
Cultivate workplace relationships
Lastly, the relationships between colleagues have a significant impact on the overall conditions of the site. According to research by recognition program provider Globoforce, supportive relationships between workers helps them to stay engaged and loyal to the company.
The survey found that many employees spend more time with their colleagues than they do with their families, and 94pc value receiving recognition from fellow workers. Consider organising after-work social events and cultivating a collaborative atmosphere, and you may see a positive impact in the workplace.
As such, encouraging friendships to be formed among employees can help to motivate them and make them more invested in their work, meaning the team will be more efficient in general.
Workplace culture is therefore not simply a non-essential pursuit for office-going corporate figures, but instead can have real and measurable effects on businesses in the red meat industry.
Source: Meat Processors Pty Ltd