Latest listings on Jobs Central:
Assistant Manager Livestock (JBS)
ESCAS & Operations Coordinator (NACC)
Trainee Livestock Buyer (JBS)
Married Station-hand (Charters Towers district)
Station-hand and governess positions (Thargomindah)
Outstation Manager – The Peake SA (S.Kidman & Co)
Feedlot Manager, Indonesia (Agricultural Appointments client)
Quality Systems manager (AA Co)
Stockperson – Charlton Feedlot (Teys Australia)
Maintenance yardman – Charlton Feedlot (Teys Australia)
Head Stockman – Rocklands Station Qld
Click here to access these and other recent listings on Jobs Central recruitment page.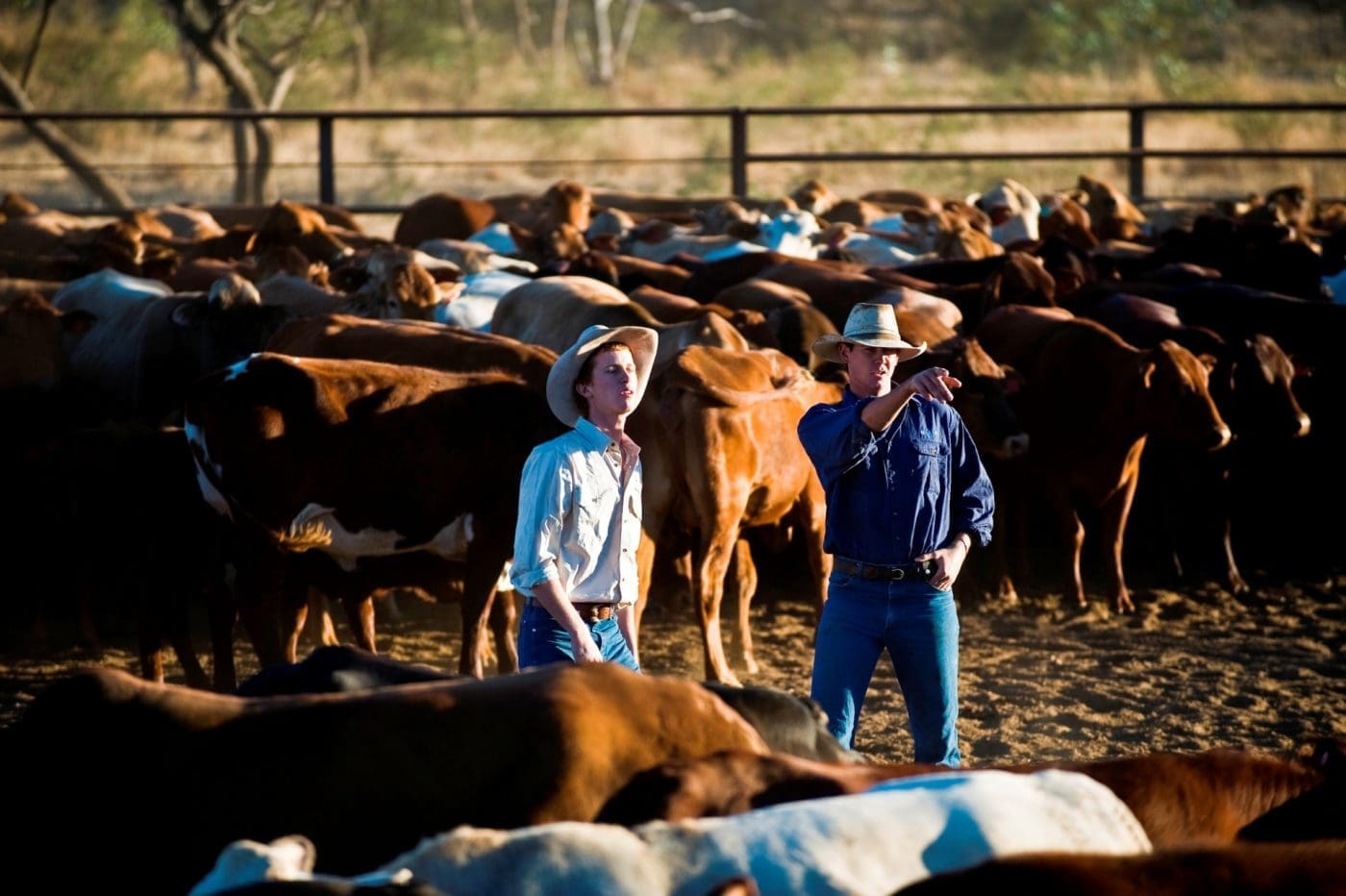 THERE's a lot to be learnt in the beef industry and chances are, workers will at some stage during their career have someone show them the ropes.
Mentoring exists naturally within the industry through the sharing of information between young or new workers and more experienced staff, managers or business owners.
However, as beef production and processing methods continue to progress and the need to find and retain outstanding workers becomes even more important, businesses are increasingly embracing a more formal approach to mentoring. This offers a valuable opportunity for ongoing learning and professional development for workers at all levels.
Just recently nine of the industry's brightest young workers were selected to participate in the Graeme Acton Beef Connections Program, and will be teamed with experienced beef industry leaders to gain career development opportunities.
Whether working in farm management, production or processing, workers, mentors and businesses can all benefit from mentoring.

Benefits for the business:
Mentoring offers businesses a cost-effective and handy way to maintain or improve staff retention.
The opportunity for ongoing development ensures staff remain engaged and motivated both in their role and the business.
This means businesses can promote staff from within their ranks which can minimise the need to spend big dollars and time recruiting.
The added advantage of having workers pass on their skills and insights is that businesses can develop future leaders who have the right skills and attitude to move up the ranks, while keeping valuable expertise within the business.
Through mentoring, businesses of all sizes can also build a productive and supportive working environment and culture which can help to improve team morale and performance and ultimately assist in engaging, retaining and developing staff.
Businesses can utilise mentoring in two main ways:
An informal or more casual buddy system in which an existing worker teams-up with a new recruit to integrate into the team and get to know the company.
A more structured approach to mentoring can be used to develop specific skills of a worker i.e. feedlot induction management or to prepare a worker to transition into the next role.
Benefits for mentors:
Being a professional mentor offers much more than just passing on skills, knowledge and insights.
It allows experienced or semi-experienced beef industry workers the opportunity to continue their career development and leadership skills and potentially assist them to also move into more senior roles.
Many experienced workers, particularly those who enjoy their job will enjoy coaching a team member to help them find their feet in a new role or gain the skills and knowledge needed to progress their career.
It's not all one-sided as mentors also get to learn from their mentees.
Benefits for mentees:
For new recruits, mentoring offers support and guidance when starting in a new company.
It is also a great way in which businesses can offer their workers professional development opportunities.
Advice and direction on developing new skills, the chance to participate in new experiences outside of their everyday job role, gaining insights into other areas of the business and exposure to new ideas are some of the benefits workers can gain through mentoring.
As businesses differ, not all will benefit from the same type of mentoring.
For some businesses, an informal approach is more suited while others a may benefit from a structured program.
Some simple points to consider:
What is the purpose of mentoring and how will it be implemented? If considering introducing mentoring into a business, it is important to know what the needs of the business are and identify what the program will achieve. The goals and needs of a business will determine the most appropriate type of mentoring. An informal buddy system might work best for new recruits or a structured program may be better suited for experienced workers ready to move into a more senior role.
Who will be involved? Will all workers be involved or only a select few? Workers involved in a mentoring program will depend on the type of program most suitable for the business. Once participants have been identified, it is time to determine what the goals each want to accomplish and how this will be achieved.
Evaluate the program: Sometimes not all mentoring relationships work out or goals might not be met as planned. Reviewing the program regularly and seeking feedback from participants can ensure any changes can be made to boost its success.  
With the New Year upon us and beef supply chain businesses planning their recruitment strategy for 2015, introducing mentoring at work is a great way to boost productivity, motivate workers and hold on to great staff.
Source: AWX Agri – Partners in people.