Latest listings on Jobs Central:
Monogastric Business Unit Manager Australia – via Agricultural Appointments
Livestock Manager, Opal Creek – Australian Country Choice
Territory Sales Manager, Valmont irrigation – via Rimfire Resources
Station Manager, Brickhouse Station – Harvest Road
Property Manager, Western Downs Qld – Butler Grazing
Business Development Manager, WA – via Rimfire Resources
Station Hand, New England NSW – via Drover Ag
Experienced Farm hand, NSW – via Drover Ag
Livestock Manager, Vic – via Drover Ag
Senior Station Hand, NSW – via Drover Ag
Senior Farm Hand, Riverina NSW – via Drover Ag
Assistant Farm Manager, NSW – via Drover Ag
Breed Society Manager – ABRI
Pastoral Station Overseer, WA – Rio Tinto
Operations Coordinator, Brisbane – AAM
General Manager Cropping & Fodder, Hancock Ag – via Rimfire Resources
Head of HR, Hancock Ag – via Rimfire Resources
Click here to access these and other exciting meat and livestock supply chain jobs currently listed on Jobs Central.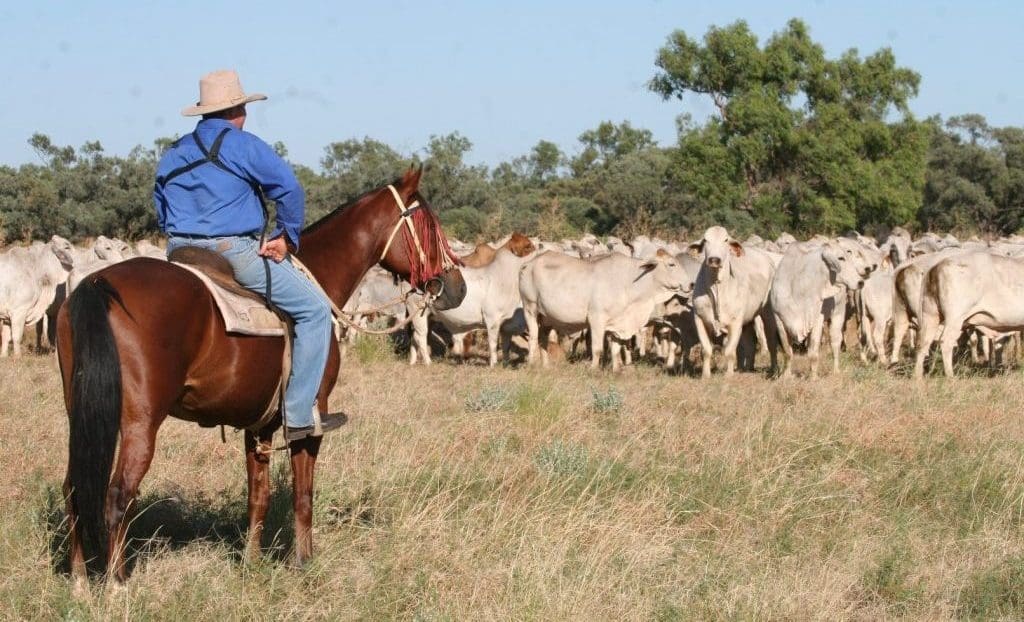 LARGER companies operating in agriculture should have a comparative advantage over smaller ones in sourcing talent, as a result of their considerable resources and strong brands – but in today's market, many corporates are finding that they too, are struggling to attract skilled staff.
Some organisations are practiced at mapping their future staffing requirements, based on the projected growth and forecast attrition due to retirement and resignation.
Such forecasts can be refined by taking into account changes in the skills required within the company as a result of technological innovations and the like. There's nothing stopping small ag employers from adopting a similar strategy, especially around known upcoming retirements etc.
Once the future skills gap is identified, an employer then has the choice of how it will fill the projected shortfall. Traditionally many companies used to close the gap by hiring new graduates, apprentices or trainees and devising training and development programs to upskill them to a point where they replace skilled workers who retire or leave.
Erosion
This traditional approach of workforce planning and developing an appropriate training program has been eroded over the last 20 to 30 years, especially in sectors where margins are minimal and continue to be eroded.
When annual budgets are developed, training programs are frequently the victim of cost-cutting programs, rather than taking the much more difficult option of raising prices. In addition, assistant manager roles, for example – traditionally a means of upskilling understudies – have become another victim of cost-cutting measures. This further limit the number of internal candidates for future vacancies.
Instead, an assumption has gained acceptance, that skilled personnel will be readily sourced from the external talent pool when needed.
Such an assumption is erroneous if the whole industry has adopted this strategy, however.
A good case in point is provided by the flour and feed milling industries, who have reduced training in recent decades and are now paying the price with a desperate nationwide shortage of millers, mill managers and other production personnel.
In such a market, employers have little choice other than paying higher salaries to attract scarce employees, or considering other options such as sponsoring skilled candidates from overseas.
In the agricultural industries, skill shortages are more common than many people realise. With the rising cost of inputs such a fertiliser and parasite control products, together with the technological advances in precision agriculture, it can be expected that the demand will only continue to increase for technical specialists such as agronomists, animal nutritionists and the like.
Companies which are encountering a shortage of skilled staff should question whether a longer-term view of their talent pipeline might ameliorate the problem.
Where there is an industry-wide shortage of specific skills, an alternative strategy of hiring workers with potential, and developing internal training programs may add short-term costs but pay dividends over the longer term.
Source: Agricultural Appointments.