Latest listings on Jobs Central recruitment page:
Operations Manager, Grassdale Feedlot (Mort & Co)
Farm Manager – Westmore TAS (Greenham Tasmania Pastoral)
Cattle Manager (Ceres Agriculture)
Market Operator (AuctionsPlus)
MSA Business Development Officer (MLA)
Chairman, NT Livestock Exporters Assn (NTLEA)
Chief Financial Officer – Agribusiness PNG (Agricultural Appointments client)
Stockperson – Export Beef Processing (Meramist)
Farm Manager (Oakwood Grazing)
Trainee Livestock Buyer (AA Co)
Assistant to the Manager – Allawah Brahman Stud (CPC)
Click here to access these and other exciting meat and livestock supply chain jobs currently listed on Jobs Central.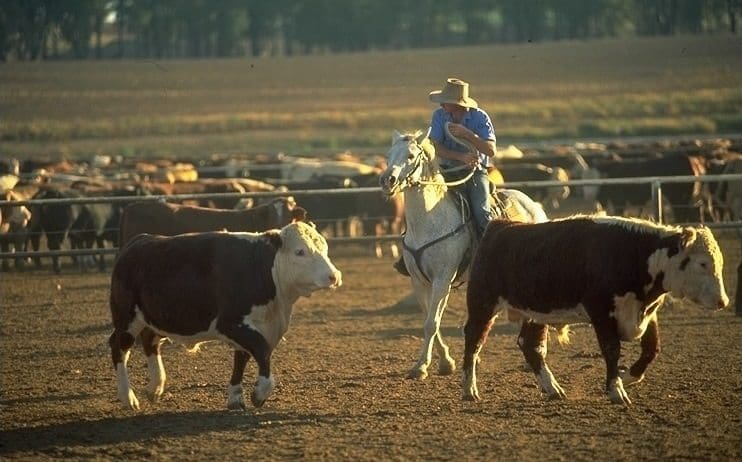 IN A rapidly changing agribusiness economy, sourcing and hiring the right candidates is becoming increasingly challenging.
There's no shortage examples of red meat supply chain jobs that are in high demand, but short in supply. Feedlot managers are a good example. With expansion evident in the grainfeeding industry, and relatively low turnover of existing senior management staff, finding competent feedlot operations managers with experience is notoriously difficult. Such circumstances can create a war for talent.
Finding and hiring the right people in this kind of recruiting environment requires keeping up with new recruiting technology, social media, developing relationships with potential candidates, and asking the right questions.
But if you are a busy hiring manager doing your day-to-day job, you may struggle to find the time to do the job properly, and it can result in a costly hire in terms of outcomes later.
An option worth considering is outsourcing the recruiting task.
Cost containment and the need to focus on core business operations are at the top of the list of common reasons that agribusiness managers give for outsourcing recruiting – and it applies as much to a smaller family-scale cattle operations with only a few staff, as it does to a feedlot employing 30 or more.
Outsourcing all, or just part of your recruiting process puts the task in the hands of experienced recruitment consultants, potentially saving time and money.
Other reasons employers choose to outsource recruiting include a need to improve recruiting processes; reducing a high turnover rate among staff; managing rapid growth or seasonality that makes it impossible to keep up with hiring needs; developing competitive advantage; and better coordinating recruiting and 'on-boarding.'
So why is it becoming more common to outsource recruitment in the meat and livestock supply chain?
Reducing costs
Besides labour costs, the costs associated with recruiting activities include advertising, screening, applicant tracking, and recruiting technology. These costs are all rolled into one when companies outsource the recruiting role. And it's often less than trying to conduct an effective recruiting campaign in-house.
When businesses outsource recruiting, cost-per-hire is often reduced along with time-to-hire because of dedicated recruiting resources. Other ways costs get reduced through outsourced recruiting include shared risk and streamlined processes. Passing the responsibility of expanded or shrinking recruiting needs to a dedicated outsourced recruiter eliminates employing unnecessary staff for recruiting or being short of staff when business spikes.
Allows focus on core business
Whether or not a business has a dedicated recruiter or delegates the role to a manager, most are not in the recruiting industry. Any recruiting tasks and activities will be outside of the core business functions and take resources from core business operations. When the recruiting process is outsourced to specialists, it doesn't take anything away from core business activities and enables employers to find the talent they need without distractions from business operations.
When operations or section managers are charged with recruiting responsibilities, it can have a ripple effect, interfering with currents staff productivity and workflow, and their ability to do their day job.
Improving recruiting effectiveness
With a competitive agribusiness job market, ongoing skills shortage, and limited locations for recruiting, it's difficult for many red meat and livestock sector businesses to find qualified candidates or improve their recruiting effectiveness with in-house recruiting.
They may not be able to achieve recruiting process improvements with existing staff, and when urgent recruiting needs start to back up, there is no good way to get caught up with hiring. When the role is outsourced, they benefit from recruiting companies' ability to reach more candidates, access passive candidates that they may not otherwise be able to engage, and realise more efficient use of recruiting resources.
Addressing high turnover rate
High staff turnover costs money in lost and interrupted productivity, and lower employee engagement. But turnover may have less to do with recruiting staff abilities or compensation and more to do with the recruiting process. Businesses can address high turnover when they outsource recruiting to get better-qualified candidates, and a better recruiting process from experienced, dedicated recruiters.
Rapid Growth
Companies experiencing rapid growth or seasonal spikes that make it difficult to meet recruiting needs often outsource recruiting to better control fluctuating requirements in the business. Seasonal recruiting or periods of rapid growth or expansion can strain existing staff and make in-house recruiting a huge challenge. Outside recruiting firms can take over an internal recruiting process with dedicated staff, more experienced recruiters, advanced recruiting technology, and social recruiting methods to meet unusual growth patterns.
Competitive Advantage
Small agribusiness companies that don't have the same resources as larger competitors can compete better when they outsource recruiting. A recruiting firm can more quickly and efficiently find quality candidates to help small or new companies build their key staff resources and keep up with larger companies.
Coordinating recruiting and on-boarding
Companies with disjointed recruitment and on-boarding processes can benefit from the services that outsourced recruiting firms provide to integrate sourcing, recruiting, hiring, and on-boarding. Productivity and turnover are among the first business areas to suffer when recruiting and on-boarding processes aren't working.
When companies outsource recruiting, it's usually in direct response to specific business needs.
Whether it's to save money, achieve process improvements, reduce turnover, or control an issue of recruiting volume, there are many situations where outsourcing the recruiting process, and possibly on-boarding processes, solves business problems and saves money.
Specialised recruitment companies can dedicate their time and resources to sourcing, engaging, contacting, hiring, and on-boarding top talent that is beyond the reach of small or new companies.
Companies can better focus on their core business operations when they are well-staffed with qualified, engaged employees who have been hired with a good recruiting process. Outsourcing recruiting allows red meat supply chain businesses to meet their recruiting needs without causing other business problems.
Source: Meat Processors Pty Ltd.