Latest listings on Jobs Central:
Stockperson/Leading Hand Couple – (Livestock Trading WA)
Feedlot Administration – (Allied Beef)
Beef genomics Territory Mgr, NSW/VIC – (Neogen Aust)
Northern Development Officer – (Angus Aust)
Livecorp: Non Exec Directors x 3 – (via Rimfire)
Assistant Stud Manager – (Burenda Angus)
Pen rider, Myola Feedlot – (Bindaree Beef Group)
Helicopter Pilot – (Minderoo)
Business analyst – (Paraway)
Stockperson, Kurrawong Feedlot – (Morgan Pastoral)
Bovine IVF Lab & Field Technicians – (Inventia)
Click here to access these and other exciting meat and livestock supply chain jobs currently listed on Jobs Central.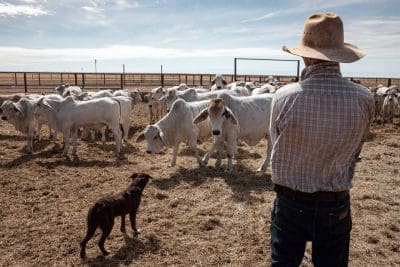 SAFETY induction is an important part of any recruitment and embedding process for new staff in the beef industry, and that activity has now been simplified through a new online safety induction program created specifically for livestock producers.
The Online Rural Property Induction (click here to access), developed through a partnership of livestock and online learning businesses, covers the key potential hazards encountered when working on livestock properties.
It provides an important step to work towards safety compliance, a zero harm culture and prevent incidents before they happen.
Charolais and Ultrablack seedstock breeder Palgrove, organic beef marketing company OBE Organic, and online learning and training specialist Olive Learning have joined forces to meet what they see is a need for a simple way for producers to improve farm safety.
The partners aim to remove barriers to improved farm safety performance by providing a product that is online, comprehensive, provides a digital audit trail of inductions, and is priced at $49 per user – with an introductory offer of just $29 per user until 30 June 2018 (plus GST).
With agriculture having the highest fatality rate* and the highest frequency of serious injury claims* of any Australian industry, the Online Rural Property Induction is targeting a real need, developers said.
Developed by livestock producers and peer-reviewed by industry representatives to ensure it is relevant, the Online Rural Property Induction draws on Olive Learning's global training expertise to present content in a way that is engaging and encourages information retention.
Created as both an induction for new employees and a refresher for current employees, the course allows employers to track progress of worker induction training, send reminders if inductions haven't been completed, and provides a digital audit trail of completed inductions.
The program is packed with clear explanations of industry-standard safety procedures relevant to hazards found on livestock properties, such as working around livestock, safe use of bikes and machinery, fatigue and dehydration, and hazardous chemical safety.
The course also has useful template documents for download that will help bring livestock producers further towards a safer workplace. Course content will be updated annually so workers can take annual refresher courses to keep safety top of mind.
The Online Rural Property Induction was originally developed for use on Palgrove properties in 2017, and OBE Organic producers have helped adapt the course over recent months so it is relevant for large and small properties right around Australia.
* Injury statistics:
Safe Work Australia: More than one in five workers who died at work worked in agriculture. It has the highest fatality rate of any Australian industry (14.8 fatalities per 100,000 workers).
Australian Workers' Compensation Statistics 2015-16: the highest frequency rates in 2015–16 was Agriculture, forestry and fishing (8.9 serious claims per million hours worked), p17.
The Online Rural Property Induction can be accessed here , and will be officially unveiled at the Palgrove stand at Beef Australia – P33 on the Centre Ring Circuit.