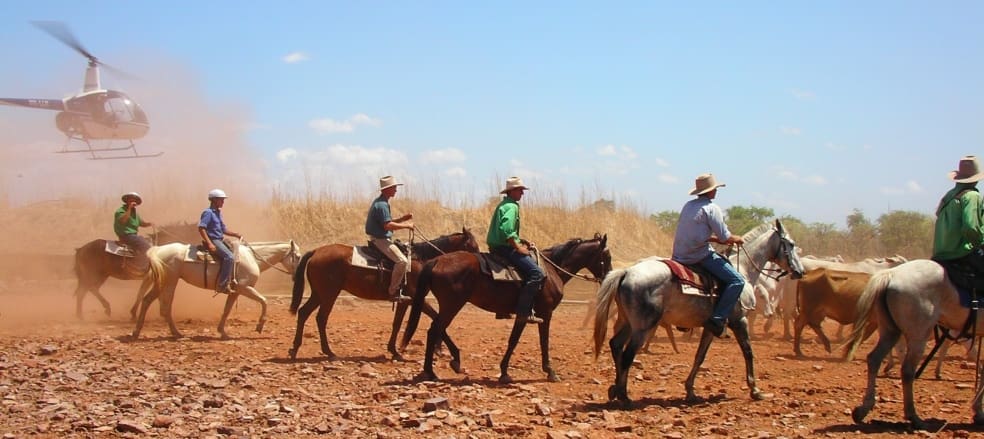 Beef Central's first week back after the Christmas/New Year break has seen an avalanche of jobs listings posted on our AgJobs Central recruitment platform.
It's not unusual to see a spike in ag jobs listings in January as the industry starts to get back to work after the holiday break, and this year is no exception.
The range of skills being sought in jobs advertised this week include industry administration and service delivery, cattle and grain farming operations and management, meat processing roles in operations, meat sales and logistics; genetics, research coordination, livestock sales, saleyards management, engineering and maintenance, agronomy and environmental roles, and aviation.
In the beef production sector, the prospect of another strong summer grass season and expanding beef herds after years of drought has put additional labour pressure on cattle producers, from family scale to corporate
In the feedlot sector, expansion in many feedyards and national numbers on feed well above one million head means pressure is on for good feed milling and livestock team staff
In the processing sector, last year's labour challenges remain, however the forecast growth in slaughter cattle numbers this year means processors are intent on securing more middle management and operations staff.
Listed below are new job opportunities across the meat and livestock industry posted this week. Click here to access the full list, including summaries and links to full job descriptions.
Cattle Australia CEO
Business Development Manager, Qld – Stockyard
Processing Coordinator, Qld – Stockyard
Manager, Cattle Stud & Farm Operation – Australian Country Choice
Overseer (2IC), Numby Pastoral – via DroverAg
Working Crop Operations Manager, NSW – via DroverAg
Mixed Farming/Cropping Overseer (2IC), NSW – via DroverAg
Station Hand, Mixed Enterprise NSW – via DroverAg
Livestock Manager, Qld – via DroverAg
Cropping Manager, Qld – via DroverAg
Senior Farm Hand, Qld – via DroverAg
Director UNE SMART Farms – via Rimfire Resources
Commercial Sales Designer, Qld – via Agricultural Appointments
Procurement Officer, Qld – via Agricultural Appointments
Branch Manager, Qld – via Agricultural Appointments
Working Operations Manager, Qld – via DroverAg
Sheep and Cattle Station Overseer, Qld – via DroverAg
Farm Manager (Sheep/Cattle/Irrigation) Tas – via DroverAg
Head Stockperson, SA – via DroverAg
Senior Farm Hand, SA – via DroverAg
Senior Station Hand, NSW – via DroverAg
Farm Hand, NSW – via DroverAg
Site Manager, NSW – Viterra
Revegetation Agronomist, Landcare – via Rimfire Resources
MC Livestock Drivers – Frasers Transport
Aggregation Manager , NSW- via Agricultural Appointments
General Manager, Oakey Beef Exports – via Agricultural Exports