Latest listings on Jobs Central recruitment page:
Operations Manager, SBLX – AAM Investment Group
Operations Manager – Smart Air Services
Sales Manager – The Midfield Group
Meat Processors, Esperance – Minerva Foods
Boners,Slaughterers,Trimmers,Freezers Hands,Labourers – Minerva Foods
Stud Team Members – Valera Vale Droughtmasters
Feedlot Team Manager – Mt Hercules Pastoral
Territory Manager, Regional NSW – via Rimfire Resources
Administration Officer, Jindalee Feedlot – Teys
HT Drivers + Logistics Coord – Clein's Horse Transport
Station Manager Commanche Aggregation – AA Co
Livestock Manager, Feedlot – via Agribusiness Recruitment
Click here to access these and other exciting meat and livestock supply chain jobs currently listed on Jobs Central.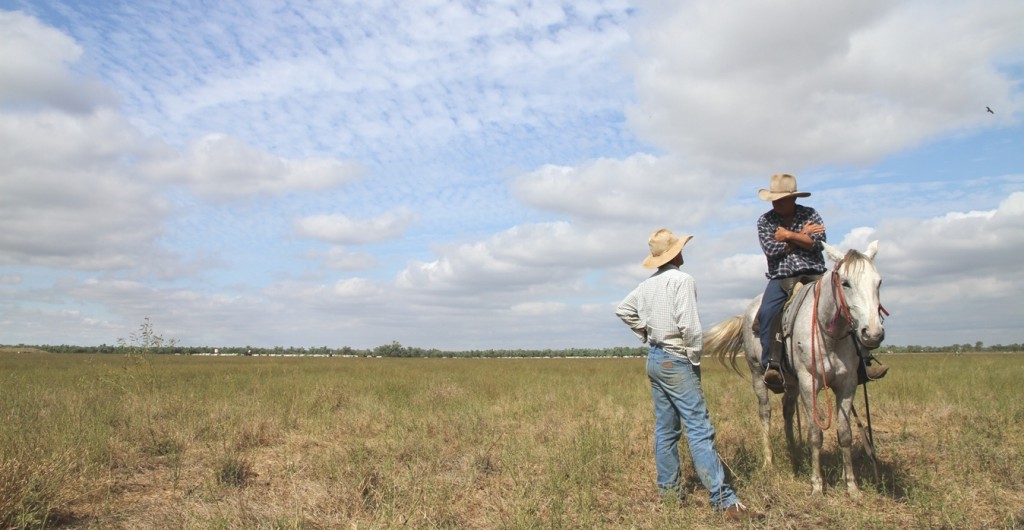 LARGE businesses operating in the agriculture space are often perceived as having a distinct advantage in attracting and retaining talent, but small to medium-sized operators should not underestimate the appeal that they offer to many candidates, and should leverage off these strengths when hiring.
Big companies frequently spend significant investment in dedicated HR Departments and Talent Acquisition Specialists to attract and retain top talent. Often their brand in itself is an attraction to prospective candidates. In addition, large companies appeal to job seekers because of the greater promise of career progression.
Small to medium-sized enterprises too, have critical strengths, which are sometimes less obvious but can be highly effective in attracting talent, if recognised and conveyed to prospective candidates.
Jobs in small to medium-sized enterprises are quite often less specialised than in large companies, demanding involvement across a higher range of tasks. This greater breadth of experience can be valuable when considering career progression.
Large companies, on the other hand, may have more career prospects due to the size of the workforce but this may lead to a more competitive and 'political' work environment. This is a turnoff for many people who prefer a more personable, informal or family style work environment.
Bias for action
For those who have a bias for action, a large company has a tendency to have more rules, regulations and administrative procedures than SMEs, and can lack the agility required to rapidly exploit market opportunities when they arise.
The rigid hierarchy of a large company, with often drawn-out approval and bureaucratic procedures, makes for a frustrating and restrictive work environment compared to smaller and more agile companies.
When leaving a company, employees almost invariably increase their remuneration but that doesn't necessarily mean money motivated their departure. Many studies have shown that non-financial issues such as engagement, close relationships with peers and opportunities to learn and advance are important elements in an employer's value proposition.
These attributes are too often overlooked in smaller companies when hiring. Small to medium enterprises (SMEs) often also have an inherent work-life balance advantage, something that smart SME hiring managers have emphasised for years.
Developing a Recruitment Strategy for SMEs
Despite lacking the talent acquisition resources of larger companies, SME's have the ability to be strategic in their hiring. Few managers would question that for key roles. It is paramount to always hire the absolute best candidate possible but instead of conducting a thorough and rigorous search process, many SMEs tend to practice tokenism when it comes to the hiring process.
An advertisement on a jobs board will attract those candidates who are active in the jobs market, however hiring efforts that are confined to this approach are estimated to be bypassing 70pc of potential candidates, the so-called passive candidates who are happily employed and are not looking for a new opportunity unless approached.
SMEs rarely have the market knowledge to identify and approach passive candidates, but can readily access this sector of the market via a specialist recruiter who operates within that particular market.
Despite having considerable HR and talent acquisition resources, larger organisations commonly employ this same tactic to hire key middle and senior management positions because they are aware of the value that such a strategy brings.
Compared to larger organisations, SMEs are often more aware of their weaknesses than their strengths in the competition for talent. By taking a strategic approach, appropriately resourcing the recruitment process and leveraging off their strengths, SMEs can also reap the rewards of hiring superior talent.
Source: Agricultural Appointments