Latest listings on Jobs Central:
Feed Truck Driver – Rangers Valley feedlot
Logistics/Production Coordinator, Stockyard – via Rimfire Resources
General Manager, Grain Processing Division – Ahrens
Station Hand – Stanbroke
Livestock Manager (Buyer) Northern Supply – Australian Country Choice
Station Manager, Waterloo NT – Brett Cattle Co
Production Planner, Inverell NSW – Bindaree Food Group
Maintenance Supervisor, Caroona Feedlot – JBS
Livestock Cadet – JBS Northern Division
Head Stockperson, Newry Station – via Anna Brown Recruitment
Click here to access these and other exciting meat and livestock supply chain jobs currently listed on Jobs Central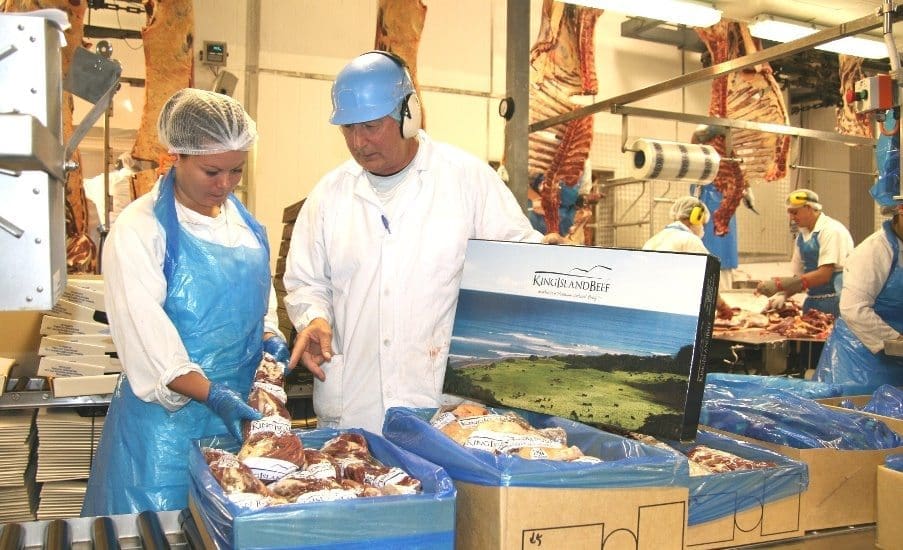 DRIVEN by global food demand and increasing affluence in developing countries, the agriculture and farming sector is set to grow immensely in the next ten to twenty years.
As well, more exciting job opportunities in agriculture will be available, fuelled by the introduction of new technologies, an ageing agricultural workforce, population growth and the subsequent higher demand for secure food supplies.
But before all of this happens, significant improvement in remuneration in the agriculture and farming sector needs to take place to attract talent, Agricultural Appointments' 2020 Agribusiness Trend and Salary Report suggests.
Although agricultural industries are not alone in experiencing little to no real salary growth over the last eight years, the latest salary data from Seek shows that salaries in the agriculture and farming sector are skewed towards the lower levels when compared across other key employment categories, such as mining, information technology and banking.
If this trend continues, then remuneration problems will be a major detrimental factor in the ability of the Australian agricultural sector to attract the skilled talent required to drive future growth, the report suggests.
Agricultural Appointments own research shows that average salary growth in the agricultural industry improved over the 20 years between 1995 and 2015. In more recent years, however, the rate of increase has slowed (see graph below).
The data shows that since the end of 2012, the average advertised salary has risen by about 16pc to the end of 2019, giving an average salary increase of 2pc per annum. This rate of salary increase is only in keeping with the average inflation of around 2pc per annum.
This indicates that salaries have not actually increased over the last decade in real terms.
However, this trend is very similar to all category sectors across Australia over the last decade, where salary growth has been negative or static. Australian workers' wages have continued to stagnate below long-term growth rates and, if anything, have showed signs of further weakness, with average pay packets rising just 2.2pc over the year to the end of 2019.
Indeed, wage growth in Australia continues to be fixed well below the long-term average of 3.2pc, a level not seen since late in 2012.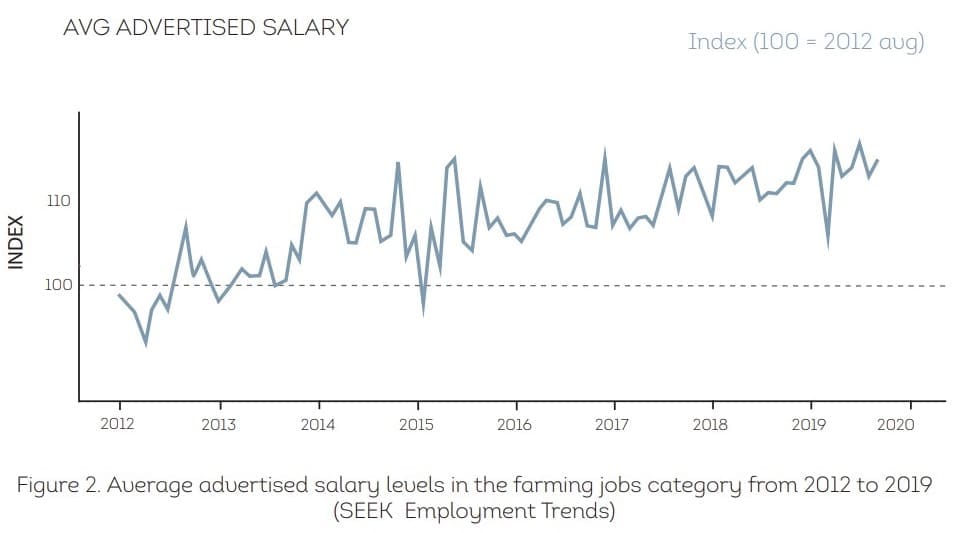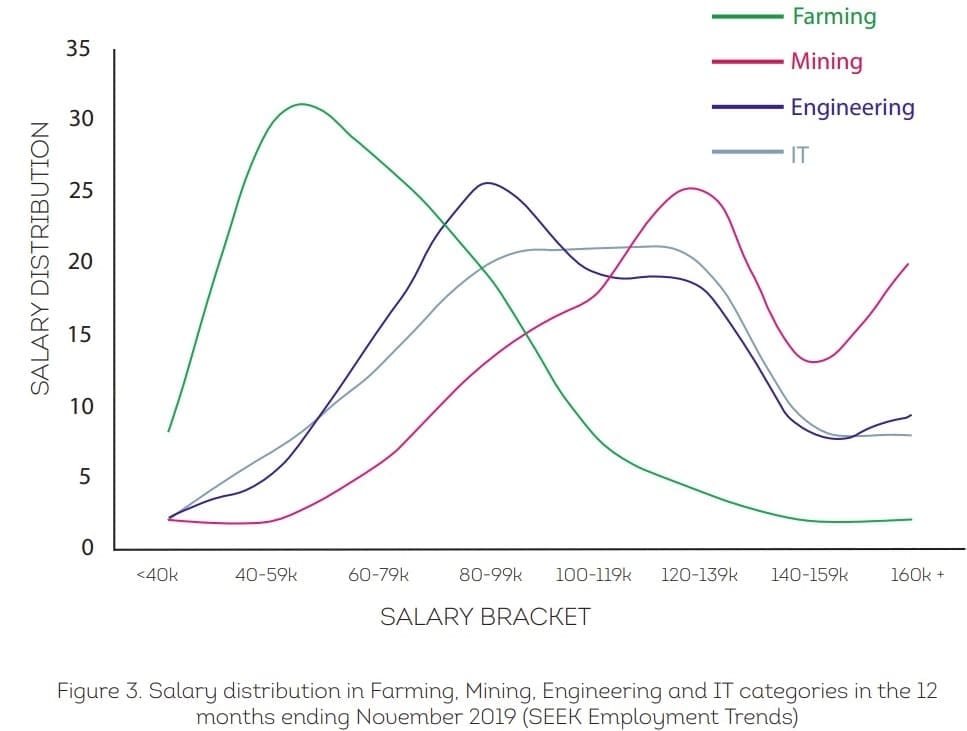 When compared with other industries, agricultural industries lag behind other sectors according to a recent salary distribution report from Seek (SEEK Employment Trends – July-Sept 19 vs July-Sept 18).
It is very clear from these salary distribution charts from Seek that the farming jobs category is skewed heavily towards the lower end of the salary ladder, with 65pc of all jobs being in the three lowest salary levels ($40,000 to $79,000), as opposed to information technology, with only 22pc of jobs within these lowest salary levels, and mining with just 10pc.
Source: Agricultural Appointments