Latest listings on Jobs Central recruitment page:
Meat Inspectors (Swan Hill Abattoirs)
Stockperson (Mort & Co)
Overseer – Nockatunga Station (Consolidated Pastoral Co)
Beef Sales Manager (Mort & Co)
Commodities Manager (Mort & Co)
General Manager, On-farm Innovation & Adoption (MLA)
Sales & Production Executive (OBE Organic)
Trainee Trader and Admin Support (GrainCorp)
Quality Assurance Coordinator (CAAB)
Territory Manager (Gallagher)
Click here to access these and earlier Jobs Central recruitment listings.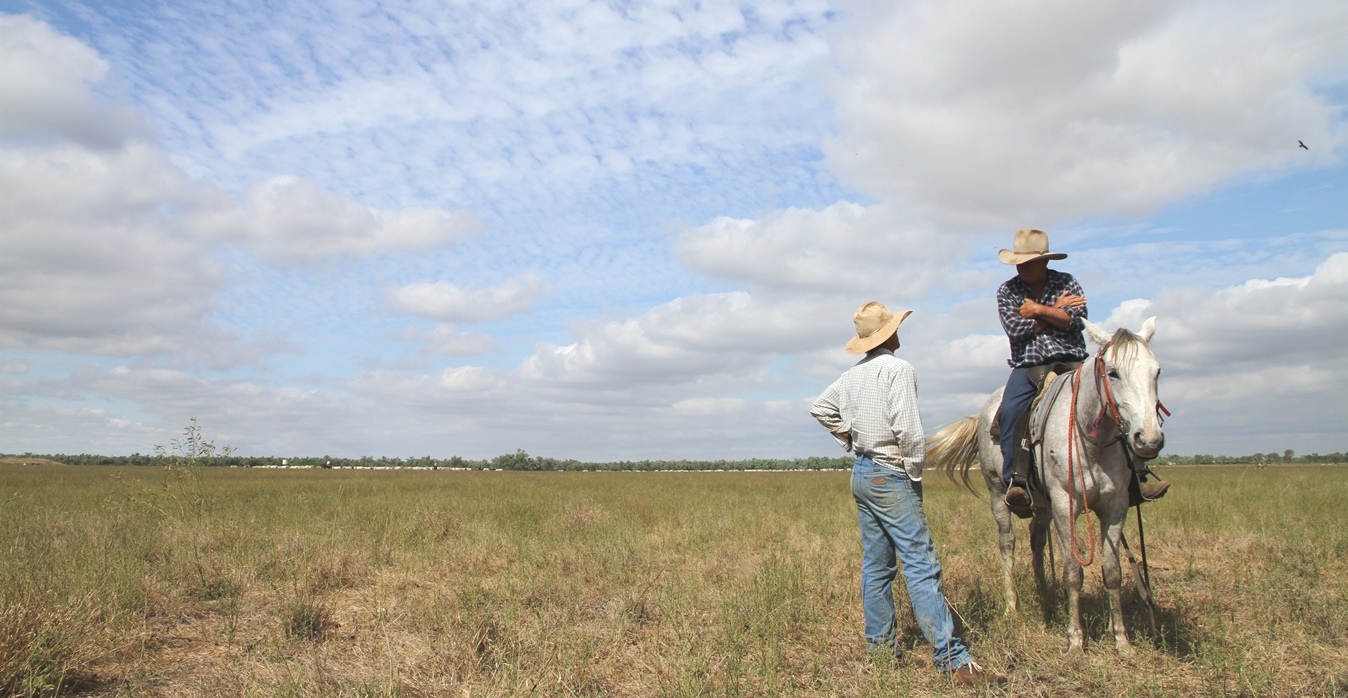 THE beef industry will be better equipped to recruit, develop and retain its future workforce following the release this week of a handbook including a range of tools to assist beef sector employers and potential employees.
The new Quality Workforce Handbook includes standardised position descriptions, salary-package calculators and career pathway models designed to highlight the long-term career opportunities for people looking to enter the beef industry, while creating a consistent approach to workforce management.
The project was initiated by the Queensland Government, which has worked closely with beef industry stakeholders in its development. Its ultimate aim is to help attract and retain staff in the beef industry.
The handbook's key elements include:
A generic organisational structure that provides consistent terminology for on-station beef sector roles
A competency framework showing the progression from entry-level to senior positions
Template position descriptions for all on-station beef sector positions outlined in the generic organisational structure
Standardised career pathways for on-station beef industry workers based on the position descriptions and competency framework.
The generic organisational structure that forms the basis for the handbook (see image in gallery at bottom of page) does not address the intricacies of all roles across all stations. For example, some larger beef producers will require additional roles and smaller beef producers may require fewer, more integrated roles. Similarly, the content of the position descriptions may need to vary to suit a specific site.
The tools have been developed by the Department of Agriculture, Fisheries and Forestry in partnership with some of Australia's biggest beef companies, including S Kidman & Co, Heytesbury Pastoral Co, North Australian Pastoral Co, Consolidated Pastoral Co, Stanbroke Beef and the Australian Agricultural Co.
HR business partner at the Australian Agricultural Co, Melanie Reynolds, said creating the handbook was a positive step for further collaboration in the industry.
"The formation of the career pathway model and standardised position descriptions means beef companies can be better informed about the skills of prospective people and better able to meet their career goals," she said.
Queensland agriculture minister John McVeigh said there was a shortage of workers in the beef industry due to competition from other industries, coupled with a low level of formally recognised skills.
Informed by broad industry consultation and market research, DAFF earlier prepared the 'Agricultural industry skills and workforce development report.'
While the scope of that report extended across all Australian agricultural sectors, it did specifically identify the key challenges and opportunities for Australian beef producers regarding workforce development.
In particular, it revealed that the beef industry is heavily affected by a shortage of workers due to many factors, including competition from other industries, a low level of formally-recognised skills, fragmented career pathways and isolation.
Industry also recognised that the lack of consistency in position descriptions across beef enterprises limited access to government support. As a result, enhancing the capacity of the Australian beef industry to attract and retain on-station workers was identified as a priority.
"The handbook is a first step in enabling the beef production sector to achieve a consistent approach to its workforce management and development," Mr McVeigh said.
"This will allow the beef industry to create and market an exciting employment and career pathway story that will attract and retain a skilled and committed workforce. Beef producers of all sizes, as well as governments and non-government organisations such as industry bodies, can use this handbook to inform sector-wide employment marketing," he said.
"They can also improve on-station recruitment, retention, performance management and career progression."
While the first edition of the handbook covers careers and jobs typically found in the extensive grazing industry, consideration is being given to extending its content into other sectors, such as the lotfeeding industry, given that many personnel may work in different sectors along the beef supply chain during their careers.
Beef producers, government and non-government organisations are encouraged to use these workforce development tools for their own recruitment purposes, and to provide feedback for further projects in the area of workforce development and retention.  The handbook is available online at www.daff.qld.gov.au/animal-industries/beef