Latest listings on Jobs Central recruitment page:
Export & National Sales Manager – Hillside Meat Processors
Trainee Feedlot Manager – Roxborough Pastoral
Business Unit Manager – via Agricultural Appointments
Overseer – TVF Pastoral
Project Officer Kimberley/Pilbara – Rangelands NRM WA
Stud Leading Hand – Stanbroke
Pastoral Development Officer, WA – Yungngora Assoc.
Overseer, WA – Hancock Agriculture
Feedlot Team Member, South Coast WA – Parnaroo Feedlot
Regional Manager, North QLD – via Anna Brown Recruitment
Click here to access these and other exciting meat and livestock supply chain jobs currently listed on Jobs Central.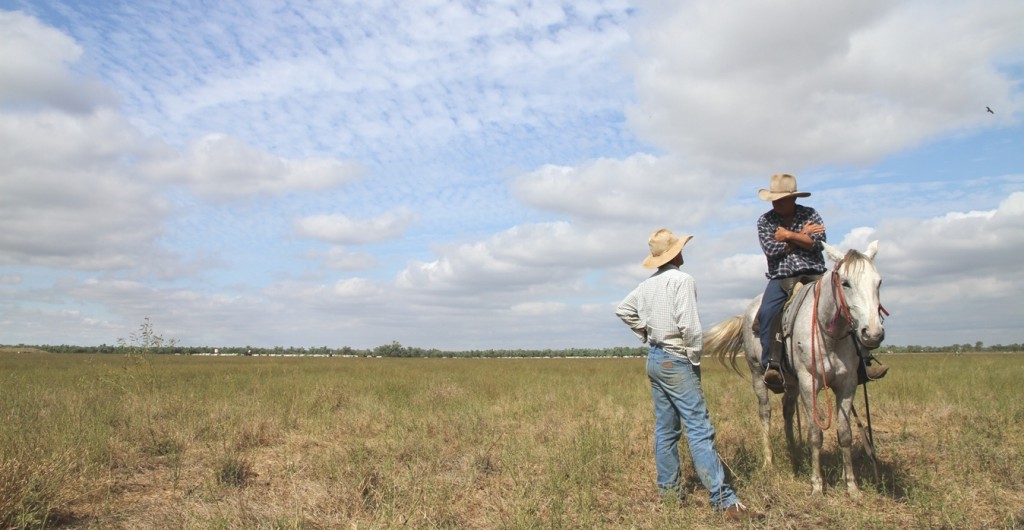 THE red meat industry supply chain is a classic example of a business sector where some staff often operate remotely from the main business.
It's not uncommon for beef producers, especially larger ones, to have one or more staffmembers based on a separate breeding, backgrounding or fattening block. The same applies to grader drivers or staff working from a remote stock camp for long periods
Feedlots may have staff based on a dislocated backgrounding or grain/forage/silage producing property
Processors often have cattle buyers, logistics and cold storage staff, and meat sales desk staff in remote locations from the main business.
Having remote employees, like the examples above, presents unique challenges to management that you may be overlooking. However addressing a few key points will help improve morale, productivity and team cohesion.
Here are some tips for managing remote employees:
Make time for small talk
When managing remote employees, it's easy to just talk about what needs to get done and jump off your call, end your chat, and get back to executing.  In some cases, that's exactly what you should do; if you're on a tight deadline, fighting a fire, or just having a quick stand-up meeting that makes sense. However, if that's all you do, you're really missing out on a critical part of management.
Build Rapport
You must build rapport with every member of your team. Rapport is what will help you work through problems each team member has, trust they can come to you with things important to them, and give you the benefit of the doubt when you make a mistake or an unpopular decision.
Building rapport does not come from doing and talking about work. Rapport comes from getting to know a remotely located employee as a complete person. Ask them what they're into, about their family, and where they're from. Demonstrating you care is important to them and essential for you to truly understand their motivations. Taking the time to do this will also make them like working for you more.
Use video if/when you can
Research shows more than half of human communication is non-verbal. When you don't get to see someone regularly because of their off-site location, having any type of visual clue to what someone is thinking is essential. Whether you're gauging their reaction to a change in plans, or just trying to judge their overall mood that day, video (where comms circumstances allow it) tells you way more than an audio-only call or chat will ever reveal.
There are many free and inexpensive solutions for video chat (like Skype, and Microsoft Lync), there's no reason not to switch to video when you can.
Have longer one-on-ones
Since you don't have all those 'water-cooler' moments in the office to build rapport and talk about issues ad hoc, make up for it by setting aside more time for your one-on-ones with your remote employees.
Your 'open door policy' also applies to your remote workforce. It is not about when you're at your desk and a time suits to call, you need to make the time. The best way to handle this is to give remote employees, for example, a full hour every week on your calendar for one-on-ones. This ensures you can cover a variety of topics and really dive into issues that aren't covered because they're not in the office for ad hoc discussions.
Never cancel a one-on-one
Cancelling one-on-ones is a quick way to build resentment and frustration in your team. They'll probably agree if you ask, but that's more about a power dynamic between manager and report than they really didn't want to talk. There is always more to talk about even with your reports you sit next to.
Remote employees miss out on a lot of things going on in your office. They also miss out on the kinds of information that would naturally spread across an office related to other parts of the company and brief announcements. One-on-ones provide an opportunity to make up for that as well as handle all the little things that build up over the course of a week. With so much to cover, you simply cannot afford to miss one for these team members.
Pick a time that always works for you for your remote one-on-ones and make them sacred on your calendar. If you absolutely have to, reschedule it, but never cancel.
Managing employees who work remotely is much easier if you're well-prepared, and it pays to think through the scenario and come up with a remote-working policy for your business.
Let's see what's involved.
Employees who aren't present in person still need to be present in spirit, so when you're managing remote employees, be sure to keep them engaged, informed and enthusiastic about their role. Make appointments for regular talks with your remote team members, both in group settings and one-on-one, to keep everyone motivated and on the same page.
If your remote workforce lives close enough to visit HQ, invite them to come in at least once per month for larger meetings with the in-house team to encourage a sense of community and shared values.
Never leave employees out of the loop merely because they're out of the office, especially since some of your future leaders may be among your remote workforce. For best results, balance remote workers' autonomy with plenty of interaction and accountability.
Source: Meat Processors Managed Workforce