Latest listings on Jobs Central:
Compliance Officer Condamine Feedlot (Teys Australia)
Trainee Livestock Buyer (Teys Australia)
Feedlot Project Manager (MLA)
Abattoir workers – Deniliquin (Chandler MacLeod client)
Station Manager – JK and CL McLoughlin
Production & Admin Assistant (AA Co)
Leading hand (Kinbombi Station)
Trainee Operations Manager, Livestock & Maintenance Supervisors (Iranda Beef)
Feedlot Assistant (Jabell Feedlot)
Livestock Manager – Stanbroke Feedlot (Stanbroke Beef)
Part-time Property Hand – Beaudesert area (Y Wagyu Pastoral Co)
Click here to access these and other exciting meat and livestock supply chain jobs currently listed on Jobs Central.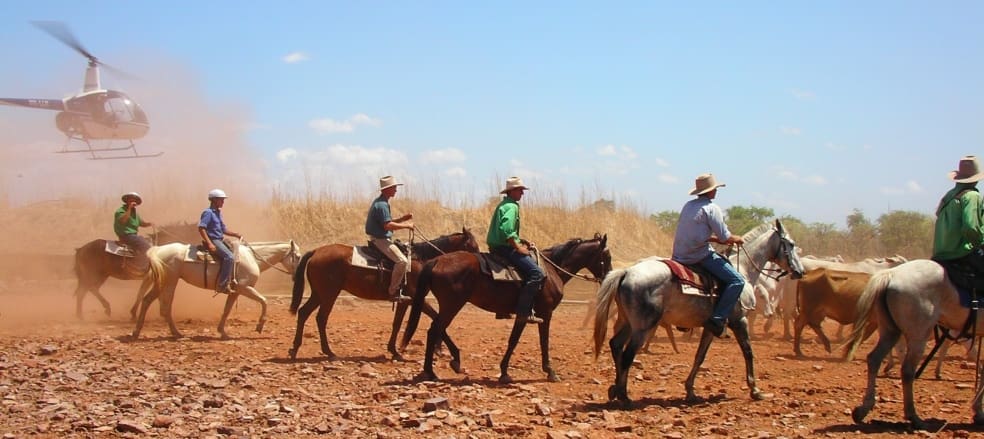 MANY businesses pay high recruitment fees or go through lengthy internal recruitment processes, without realising that one of the most cost-effective means of candidate attraction is sitting right in front of them – their existing workforce.
If you have great employees, why not hire more just like them? That's the philosophy behind employee referral programs, which can help attract talent who may not otherwise find you and can lead to better staff retention as well.
It is important to acknowledge that your employees can be a key resource for hiring potential candidates. Through their social networks they have access to friends and colleagues that could be a suitable fit for your new position. Just think about it, 10 employees with 150 friends or followers gives you access to 1500 contacts.
Employee referrals can also save your business money on recruitment and staff turnover costs. Career sites and job boards still have the highest number of applications compared to referrals and other sources. However recent studies show that referrals have the highest conversion-to-hire rate.
Has your Employee Referral Programs (ERP) resulted in great hires or duds?  Every business will have different approaches and ways to implement and incentivise employees making a referral.
We've talked to a few agri-businesses to see what the pros and cons are of their Employee Referral Programs and how they have been a success.
Two key common indicators are transparency and incentivising. There are also some rules to consider ensuring everyone gets on board and stays there:
Providing feedback on all referrals, whether successful or not
Publicly recognising those who provide successful referrals
Promptly paying, if financial incentives are involved
Providing education on how to improve referral rates
Keeping the process simple, with not too many rules
Encouraging participation rather than demanding quotas, and
Including everyone, in the ERP, regardless of position.
When rewarding your staff when they have referred a potential employee, consider a phased approach versus one lump reward – this ensures referring employees know what to expect at every turn, and are continually encouraged and rewarded.
For example, this means increased compensation throughout the process: A $5 Scratch-It for a phone screening followed by a $25 gift card for an on-site interview, for instance. If the referral is hired, the referring employee receives a bonus, 50pc paid at hire and 50pc paid within 90 days into employment.  Be mindful, however, that money should not be a stand-alone motivator.
Another way to stay on top of it is during your weekly team meetings which is a good opportunity to recognise referrals to keep the program top-of-mind and pat the backs of those who participate. Additionally, employees see referrals as an important way to proactively help maintain the corporate culture that attracted them in the first place.
There are minuses to an employee referral program, however. Programs that fail tend do so because expectations were not properly set. Feelings could be hurt if a close friend or colleague who was referred doesn't get hired. And, sometimes, the rules in the referral program are so complicated that employees don't participate because they simply don't understand how or why they should.
Employers should recognise the value of these applicants and consider expanding their referral programs. By utilising social networks and tapping into current employee networks, you can increase referral rates and, thereby, the number of already pre-qualified applicants within their talent pools.
The overall result and common success is that your employees develop a greater sense of loyalty and team spirit and this, when combined with the more tangible incentives they receive for their referrals, translates into a greater desire to stay with the company.
Source: AWX Agri – "Partners in People"