Latest listings on Jobs Central recruitment page:
Senior Account Manager, Food – (via Rimfire)
Business Development Manager – (via Rimfire)
Livestock Manager, Sheep – central west NSW
Quality Assurance Officer –  NH Foods
Station & Feedlot Recruitment 2020 Season – ACC/ACBH
Territory Sales Manager (Central Qld) – Gallagher
Livestock Administration Officer – Hancock Ag
Commercial Analyst – Hancock Agriculture
Fixed Wing Pilot/Station Hand – SW Qld (Hancock Ag)
2020 season – head stockperson and other positions (MDH)
Click here to access these and other exciting meat and livestock supply chain jobs currently listed on Jobs Central.
There is often a steady inflow of new job postings on Jobs Central over the Christmas/New Year holiday period. New listings will continue to be added to this list until we return to work on Monday, 13 January.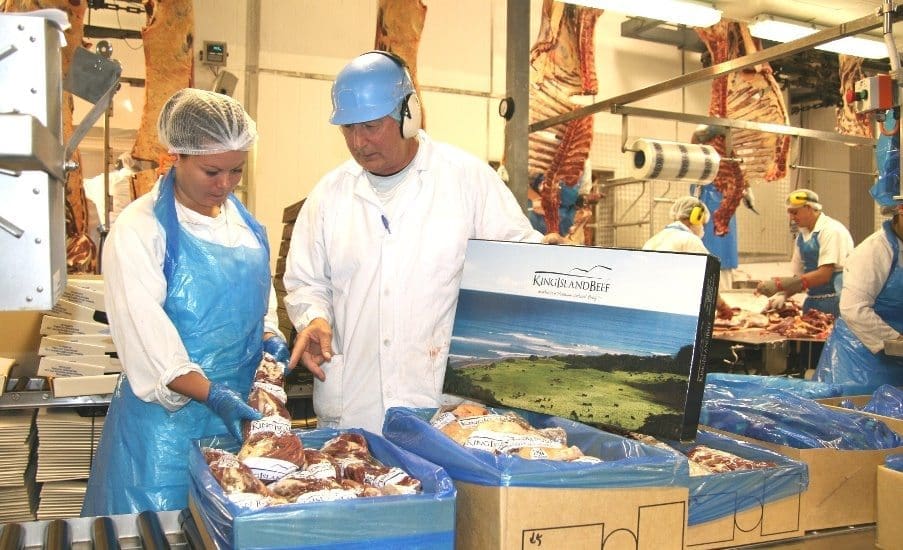 South Australia's meat industry has been given a boost with 30 new apprenticeships to be created under the State Government's Skilling South Australia initiative.
More than $135,000 will be provided in training and mentoring support to increase the number of skilled workers entering the meat industry – helping fill a desperate skilled labour shortage across the red meat processing and butchery sector.
Participants will undertake an eight week apprenticeship-ready project, followed by a two week work placement. Thirty participants will be directly matched to employers and receive ongoing support through their training contract, SA Minister for Innovation and Skills David Pisoni said.
"This large intake of apprentices will help address the current skills shortage for the butchery and meat processing industry, which is a key part of our growing agriculture and food sectors," he said.
The project will expose apprentices to high-level butchery training and skill development at some of the best retail butchers in Adelaide and regional areas, including Mt Gambier, Whyalla and the Adelaide Hills.
"We want to ensure we're growing the local talent pool and developing the next generation of highly skilled butchers and meatworkers who can embrace their craft and celebrate the fresh, local produce available in our state," the minister said.
Apprentice Butchers SA chairman Luke Moody said the Skilling South Australia butchery project would help develop the next crop of butchers to push the industry forward.
"This project is the right toe-dip teaser into butchery, enabling people to get a feel about what it really means to be a retail or meatworks butcher of today," Mr Moody said.
"The fact is many young people wouldn't even consider butchery as an option in the food industry, but butchery really holds the key in the food value chain.
"Anybody passionate about their food would benefit from the in-depth and technical knowledge as well as the knife skills a butcher is equipped with. I'm really looking forward to being part of this exciting project."
Skilling South Australia is a partnership with the Federal Government to deliver the skills required by industry and ensure South Australians are ready to step into jobs and enjoy rewarding careers in the future.
The project is one of more than 90 Skilling South Australia Projects, worth more than $17 million, funded by the State Government and co-designed with industry.