Latest listings on our Jobs Central recruitment page:
Trainee Livestock Buyer – Teys Australia
Pen Riders and Stockpersons – Stanbroke
Sales/Service Equipment Technician – FPE
Production Supervisor – Rangers Valley
Organic Beef Sales & Production Executive – OBE
Livestock Supervisor Position – Wodonga Abattoir VIC
Domestic Sales Manager – Harvey Beef, WA
Looking for a career with Australia's leading cattle company? (Stanbroke)
Quality Assurance Officers (HW Greenham)
Stud Overseer (Fort Constantine) – Stanbroke
Butcher's Position (Knights Meats, Wagga)
Head Stockpersons (S. Kidman & Co)
To access Jobs Central page, including full listings and job descriptions, click here.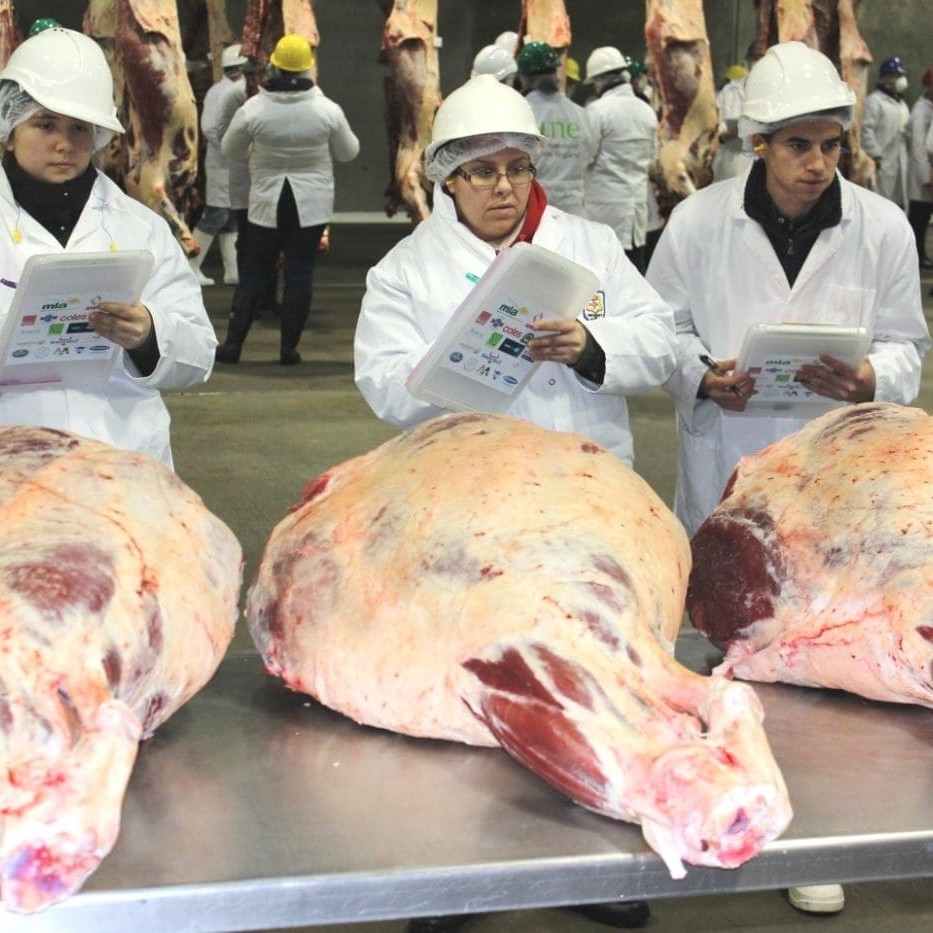 CONSTRUCTING the right job advertisement has never been more important. With so many candidates on the market, employers need to make their job advert clear and concise, as it is the first impression made on a potential future employee.
Before writing your job ad, it's best to complete a job analysis and description. This information will help in writing an ad that will attract candidates with the right skills to your company.
When looking to hire a new employee, it is easy to focus on what you want from the successful candidate, but before you start writing the job ad, try to refocus and think like a job hunter.
Find out why employees enjoy working at your company. What are the key selling points for them? What's in it for them?
Once you are clear on what your business has to offer, as well as what you are looking for in a recruit, then it is time to start writing your ad.
"If you understand what your current employees enjoy about their work and workplace, this will help attract like-minded candidates to your job ad," AWX director Cameron Dart said.
Here are some tips for making your ad attract the right sort of candidates:
Job ad is the title.
The good news is that being literal – not creative – is the way to go. Simply use the title of your role. The days of catchy or kitschy headlines are long gone.
Selling Points.
Three dot points highlighting the main benefits of the job should be sufficient. These need to sell the job opportunity immediately and entice people to open, or click-on your advertisement to find out more. Here's an example:
Join a friendly and fast growing team
$50k plus super and incentives
Great location, close to large regional centre
It is also a good idea to continue to use the job title and selling points through the body text of the job ad to make the ad more "searchable."
Your Company.
Make sure you get across the benefits of working for your company – like size, structure, who they will be reporting to, training opportunities and internal benefits. Also consider including your company website, if you have one, and if its content is substantial enough.
There are benefits in enabling candidates to research your company, as you only want to attract candidates who really want to work with you.
Job description.
Just include the facts – don't be tempted to make a job sound better than it is. The body text of the ad should expand on what you have to offer, and also outline the criteria candidates must meet. To ensure you get the most relevant applicants, be clear about the 'essential' and 'desirable' skills, qualifications and experience a candidate needs to achieve success in your role.
Lead with the 'pros' of the role.
Your primary goal with the first lines of your advert should therefore be to ensure that suitable candidates are excited by the opportunity and want to read the rest – regardless of whether it is in print form, or online. This involves selling the most compelling aspects of the opportunity, and also involves qualifying who suitable candidates are, so that those who are unsuitable are deterred from reading further.
Salary Range.
This may not increase the number of applicants, but it will save time by excluding applicants that want more than you can pay. There are times when it is just not possible to display a salary. But every time you post a job, it's worth considering whether you can state the salary – or at the very least, state a meaningful range the role would pay. Stating a salary helps candidates to self-select whether the role is appropriate for them or not.
Start Date.
Include the job start date, or expected date where possible. Also, consider managing timeline expectations by adding some copy at the bottom of your ad. An example might be: "Candidates shortlisted for interview will be contacted by September 20, 2014. If you have not been contacted by this date, consider your application unsuccessful on this occasion."
Contact Details.
Depending on the type of job (professional or non-skilled), candidates can be invited to contact a nominated staff-member by email or phone to find out more about your job role and company/organisation. However, if you don't want candidates to contact you, consider creating an email address specifically to receive applications.
Keep it Short.
Most job search activity continues to take place during office hours or from a mobile device. Your candidates are therefore time-pressured at the times they are browsing for openings and your adverts should be made correspondingly shorter. Make the advert easy to read.
Don't Discriminate.
The Age Discrimination Act, 2006 states that it is illegal to discriminate against anyone based on their age. Consequently, don't be tempted to include a certain amount of years' experience required from a candidate.
Hopefully these tips can help you can start writing more successful job ads for your business.
"Remember to look at your job specifications and pull out the top four or five skills that are most essential to the job," Cameron Dart said. "But don't list too many requirements, other than educational and experience-related ones."