Latest listings on our Jobs Central recruitment page:
Livestock Supervisor Position – Wodonga Abattoir VIC
Domestic Sales Manager – Harvey Beef, WA
Looking for a career with Australia's leading cattle company? (Stanbroke)
Quality Assurance Officers (HW Greenham)
Stud Overseer (Fort Constantine) – Stanbroke
Butcher's Position (Knights Meats, Wagga)
Head Stockpersons (S. Kidman & Co)
Station Cook (Kamilaroi) – Stanbroke
To access Jobs Central page, including full listings and job descriptions, click here.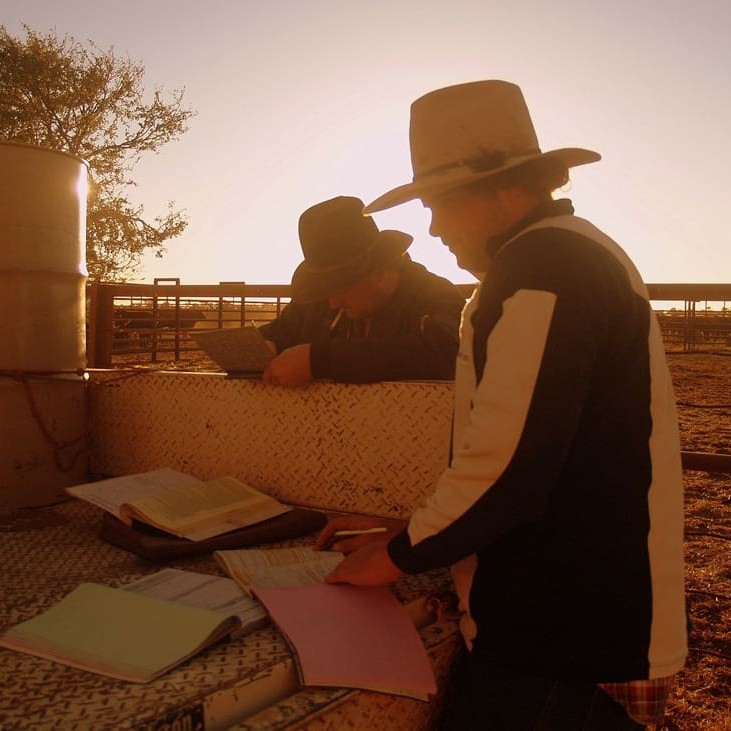 WE tend to think that the longer a team is together, the better it will perform.
But research into the inner workings of teams, particularly creative ones, suggests that the best teams might be temporary.
But there are also many long-term benefits for employees and business with full-time staff.
Almost a quarter of all employees in Australia (approximately three million people) are temporary, contractors or casuals, according to the 2012 Independent Inquiry into Insecure Work.
AWX director, Cameron Dart said sometimes temporary workforces could help businesses reduce labour costs and create much-needed workforce flexibility.
"When businesses are faced with the decision to recruit temporary versus full-time staff, it always comes down to the long-term cost to business if it misjudges the challenge of managing a temporary workforce," Mr Dart said.
"It is easy to say the temporary and casual workforce trend has been entrenched for more than a decade, so most Australian businesses are accustomed to the challenge of managing a more flexible, non-permanent workforce."
"Companies these days are pretty confident in the skills that are available to them at short notice, and factor temporary staff and contractors into their workforce planning – particularly for resourcing project work, covering peak demands, and annual leave," Mr Dart said.
Short-lived temporary teams usually form around a given project – join and collaborate, then split up to find the next venture, repeating the process.
They get things done quickly and are made up of a diverse pool of talent and experience which encourages innovation, as individuals on the team are exposed to a broad set of business challenges and can cross-pollinate ideas from different industries, life experiences, and cultural perspectives.
"This can be done within an existing organisation by shaking up your organisation's 'same-old' team divisions to collaborate as new short-term project teams," Mr Dart said.
"Applying this strategy, you may well find that more experienced colleagues bring knowledge of the process, while greener members bring fresh ideas that enhance creativity," he said.
Temporary staff is a workforce strategy that increasing numbers of Australian businesses are engaging in.
Here are some tips to consider when engaging a temporary workforce:
What is a temporary workforce?
A temporary workforce consists of those workers who typically have a 'time-stamp' on their jobs. Many seasonal positions are seen as temporary since there is more of a demand during peak times. However each employment situation varies by employer and company.
What should you look for in a temporary workforce?
An important characteristic is dedication to the organisation. Unlike salaried employment, temporary jobs typically have an end-date. As a result, it may be easy for a temporary worker to not feel the same responsibility or connection to the business. However, even though a job may be short-term it's important to seek out people who are dedicated to their craft and view this job as an opportunity for growth.
How do you find them?
Referrals, online and contract staff and labour hire companies can all offer you a casual or temporary workforce solution.
Other tips to consider
It is important to be a leader and a mentor to your workforce, even if they are temporary. When you do so, not only will they grow as professionals, they'll perform better knowing that they have your knowledge, input, and guidance behind them.
Hiring a temporary workforce is a great way to diversify a workforce. Doing so will result in a strong team and innovation within the organisation.