Latest listings on our recruitment page, Jobs Central:
Shipping & Logistics Coordinator (Stanbroke)
Stockpersons – two positions (Teys Australia Beenleigh)
Station Manager – Fort Constantine (Stanbroke)
Meat Inspectors (AAO's) – (Meat Inspectors Pty Ltd)
CEO – NT Cattlemens Association (Rimfire)
Domestic Meat Sales & Trading (Rimfire)
Feed Team Supervisor, Wonga Plains Feedlot (Camm Agricultural Group)
Operations Manager, Condamine feedlot, Qld (Teys Australia)
Working Manager, Baralaba cattle aggregation, Central Qld
Stud Overseer – Newcastle
Waters Brahman Stud (Consolidated Pastoral Co)
Technical Services Officer – ALFA
To access Jobs Central, including full listings and job descriptions of these and other positions, click here.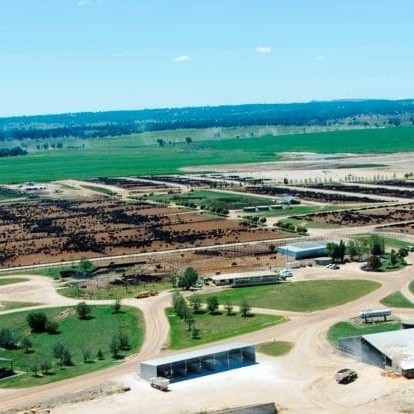 GOING for a job can be quite daunting and so taking the time to prepare yourself well is a good investment.
What will you say when asked: "Why should our company employ you?"
This question gives job seekers the opportunity to speak about what Jack Welch. In his book, "Winning" calls the '4 Es and a P':
Positive Energy. Do they thrive on action and relish change? Do they start the day with enthusiasm and usually end it that way?
Ability to Energise others. Positive energy is the ability to get other people revved-up. People who energise can inspire their team to take on the impossible – and enjoy the hell out of doing it. Doing so takes a strong knowledge about your business and strong persuasion skills.
Edge. The ability to make yes or no decisions.
Execute. The ability to get the job done.
Passion. People who are passionate about work also tend to be passionate about other things in their life.
More likely, the sorts of questions a job-seeker may be asked can be grouped under the following headings:
Academic background
Awareness of the organisation
Motivation and career orientation
Self-awareness
Technical or specialist skills relating to the position
Hypotheticals or scenarios
Behavioural
Significant achievements and other activities.
Applying the 'STAR' approach
Once you have made a list of all possible questions, one of the best ways to structure your answers is using the STAR approach. This stands for Situation, Task, Action and Result. It is a way of structuring your answer to show what you have learned from your experiences.
The framework is used by a lot of employee hire agencies, so it is good to prepare your own answers to questions in the same way.
By using this approach you show that you can get to the point effectively and show results. It also prevents you fumbling and wasting time during an interview since you have prepared your responses in a structured way.
Example: Can you tell me about a time when you had to manage a breach of company safety with a member of your team?
As with all good storytelling, brevity and clarity are key to answering interview questions. Try to deliver your STAR answers in well under three minutes and always keep it positive, upbeat and free from heavy jargon.
At all stages of the STAR technique you should strive to present your answer in such a way as to highlight your relevant skills and suitability to the role on offer.
* David Hanlon is the founder of the Right Mind International Pty Ltd. The Right Mind is a nationally recognised leader in the development of training for excellence in human performance.