Latest listings on our Jobs Central recruitment page:
Sales & Marketing Manager – AA Co
Freight & Logistics Manager – AA Co
Marketing Manager – AA Co
Livestock Manager – Western Meat Exporters
Export administrator – Western Meat Exporters
Program Coordinator – Indigenous Employment Program (NTCA)
Key Account Manager – Holco Food Services
Business Manager – Agricultural Appointments client
Livestock Receival Officer – Harvey Beef, WA
To access Jobs Central page, including full listings and job descriptions, click here.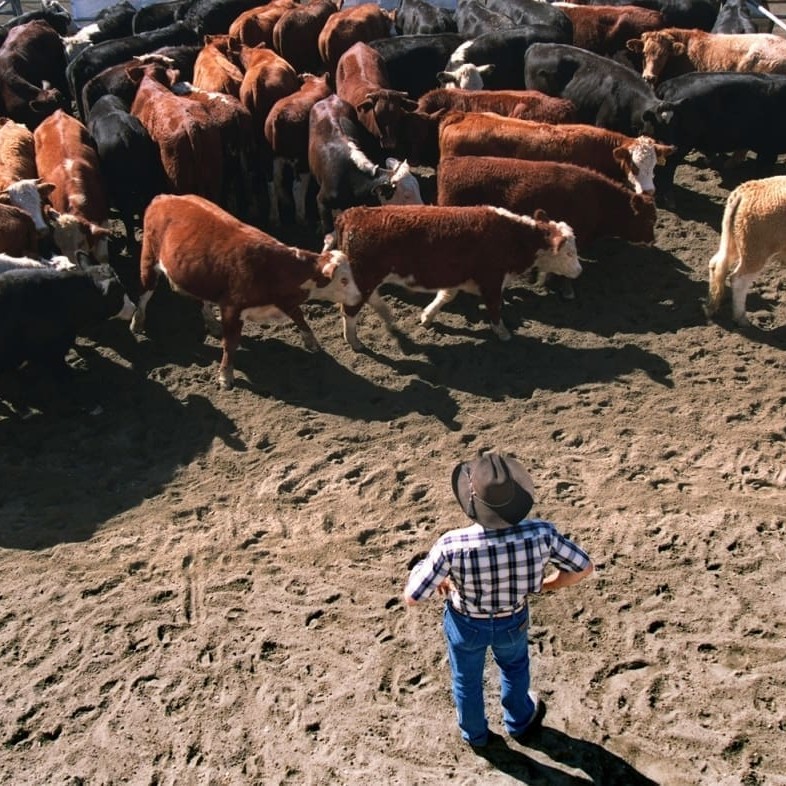 TYPICALLY in a beef industry job search, the job seeker seeks-out an employer they feel they could potentially work for – but what if the roles were reversed? There are now ways job seekers can make employees come directly to them.
More than 70 percent of job-seekers are passive, which means they are not actively looking for another role, but are ready to consider a move should the right opportunity come up. For employers, this is a huge opportunity being missed in finding their next employee.
To stand out and increase their visibility in front of potential employees and inevitably make employers come to them, employees can develop a 'passive job seeker' marketing strategy.
The advantages of this approach to the employee is that they can move from job to job (minimising periods of involuntary unemployment), and cherry-pick the best roles and companies, as well as being in a stronger negotiating position and having a firmer control of their career.
Here are five tips on how to build an effective passive job seeker marketing strategy, and encourage employers to come to you:
LinkedIn
LinkedIn is a free tool to sign up and is used by thousands of recruiters and employers every day to search for potential recruits; so, a fully completed and up-to-date LinkedIn profile should be the bedrock of your passive job seeker marketing strategy.
Your LinkedIn Profile must be 100pc completed and up-to-date. LinkedIn users with complete profiles are 40 times more likely to receive opportunities through the site; an incomplete profile will mean that you could be missing out on potential approaches from employers.
Your online branded resume
Seek allows you to register for a faster and more personal online job search. Thousands of searches are made every month for talent and potential employees on Seek by recruiters and employers. If you want to be found you need to build a Seek profile so employers who are searching for candidates with your skills find you first.
Benefits of creating a Seek profile are that you are alerted first directly to your inbox when the types of roles you are searching for are uploaded. You can apply faster with pre-filled application forms and Seek is available at your fingertips anytime of the day – phone, tablet or desktop.
Your Seek profile can even work for you when you are busy working. The right employers can view your profile, see your skills at a glance and get the jobs suited to your experience. Your profile can only been seen by employers who are advertising roles suited to your experience – you manage who can view and what they can view.
Start Blogging
Starting and maintaining your own blog requires investment and commitment of your time, energy and creativity. While you can choose to blog on any topic you desire, focus your blog's theme and content to better serve your industry and related to your profession and skills. The purpose of it should be to demonstrate your knowledge of a particular subject relevant to your profession and your ability, to convey that knowledge to the general public or other professionals, and to engage in debate or discussion with readers and contributors. Be a thought leader in your space.
The blog should be informative, well-written, and should reference other articles and external data on the topic. It should be of good quality and be of interest and use to readers from your professional area.
A blog can be an outstanding way to show off your personal brand and demonstrate your unique value to potential employers.
Get quoted
Alongside developing your own blog, consider contributing guest posts or comments on high-profile industry related blogs and online industry news services. This not only adds a new credential for you in your job search, but also really boosts your personal 'brand' for your long-term career. Ensure that you contribute to blogs where you can be recognised as the contributor, e.g. where you can comment using your Facebook or LinkedIn profile, or where the web manager lets you house your own contributor profile on their blog.
As a start, utilise the reader comments facility provided on the bottom of many Beef Central articles, read by more than 34,000 Unique Browser visitors to the website each month – many of them back daily.
Not only will your informed comments on industry-related topics be seen by potential employers, managers and recruiters, you may end up being quoted in media, which will increase your professional profile and online market penetration.
Engage in public speaking events
If you enjoy and are good at public speaking events, then step-up to the podium at every opportunity – be that at industry events or alumni group gatherings – and present on relevant industry topics. Whether it be webinars or in-person events, presenting to an audience sets you apart as someone with confidence, who has true values to share with others, whether it be an audience or an employer.
AWX managing director Cameron Dart says following these five steps will portray you as a confident thought leader in your field, with valuable contributions to share with others.
"It is a great way to make a good impression and become known in your industry sector, increasing your chances of being approached by potential employers and recruiters," Mr Dart said.
He suggests doing a little background research on both what organisations and associations exist in your field of endeavour, and exactly what topics and events are currently being offered to help determine how you could offer something to serve unmet needs, or compliment their current event programming.