Latest exciting career opportunities listed on Jobs Central
Teys Investments Pastoral Manager
MLA General Manager – Industry Communication & Engagement
Click here to view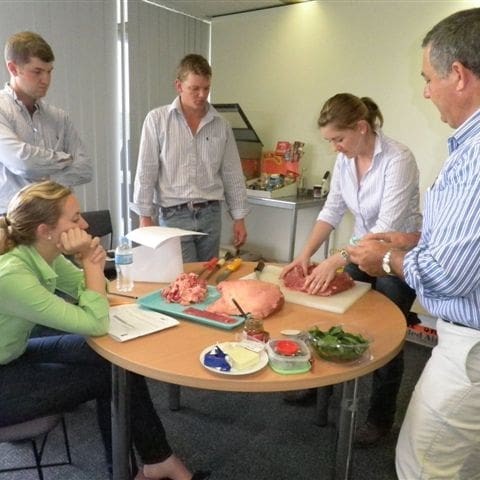 Most good employers expect prospective staff to ask questions at an interview. From an employer's point of view, asking questions will not automatically mean the person is inept, it just means that they are truly interested in the job and the organisation they may become a part of.
Doing prior research about the type of role you are applying for and the employer you are hoping to work for will help you ask constructive questions and reflect well on your candidacy.
So to do a complete interview, it is vital that you research your potential employer beforehand – read through their website, search the Internet for the latest news stories on them, ask people you know within the industry and around the paddock and then based on the remaining gaps in your knowledge of their business, prepare a set of pertinent interview questions that you might like to ask.
Here are five questions that you might like to consider at your interview.
What's a typical week like in the job? While the job description can tell you what your day to day duties entail, asking this question will give you a more realistic impression of the role.
What type of challenges can I expect over the next 3 months? The word 'challenge' is a positive terminology, as opposed to the word 'issues'. Asking this question will show the interviewer that you are motivated to succeed, and that you want to support the business in achieving their objectives. The interviewer may reveal genuine crises within the role, i.e. you are being hired to turn around a part of the business.
When did you join the business/ how long have you been in your role? Most of us like to talk about ourselves. During this process, your potential employer may open up more and you can learn some useful things about the company.
What are the training and development opportunities? Training and development is crucial to you doing your job well and for professional and personal growth, so it is good to know your employer's position on this. Also, this will show that you are ambitious and thinking ahead.
Are there shortcomings in my application which may prevent you from offering me the job? Would you like me to clarify anything else?
Assuming your interviewer says yes, you can then set about explaining how you can apply your skills and strengths to addressing specific challenges and goals about their business. Take into account what you have learned from their website and during the interview and ensure this is reflected in your proposal. This will show you as positive, forward thinking and able to think on your feet.
AWX Agribusiness is a business built on the passion and enthusiasm of a small group of people, who together with others in agriculture and food manufacturing, have changed the way human capital is engaged with the industry. We believe in investing in our people and delivering our clients with a workforce that is right, flexible and safe. From humble beginnings out in the paddock in Western Queensland, on horseback in the Territory, and packaging food in regional NSW, our people are industry experts who got together to start what is now AWX Agribusiness – a national supplier of short and long term staffing solutions to the agricultural supply chain.