Latest listings on our Jobs Central recruitment page:
Research Extension Manager, Beef – MLA
Production Supervisor – Livestock Handling Equipment – Thompson Longhorn
Agricultural Sales Specialist – Thompson Longhorn
Chief Operations Officer – Harvey Beef (WA)
Livestock Buyer – Rimfire Resources client
Farm Manager – Wellard (Vic)
Station Manager, Alexandria Station – North Australian Pastoral Co
Instructor, Livestock – Longreach Pastoral College
Cattle Overseer – Carpenter Beef (WA)
Cropping Overseer – Carpenter Beef (WA)
Global Operations Manager – Elders International Trading
Livestock Procurement Manager – Frontier International Agri
Logistics Coordinator – OBE Beef
Pen Riders and Stockpersons – Stanbroke
Sales/Service Equipment Technician – FPE
Production Supervisor – Rangers Valley
Organic Beef Sales & Production Executive – OBE Beef
Livestock Supervisor Position – Wodonga Abattoir VIC
Domestic Sales Manager – Harvey Beef, WA
To access Jobs Central page, including full listings and job descriptions, click here.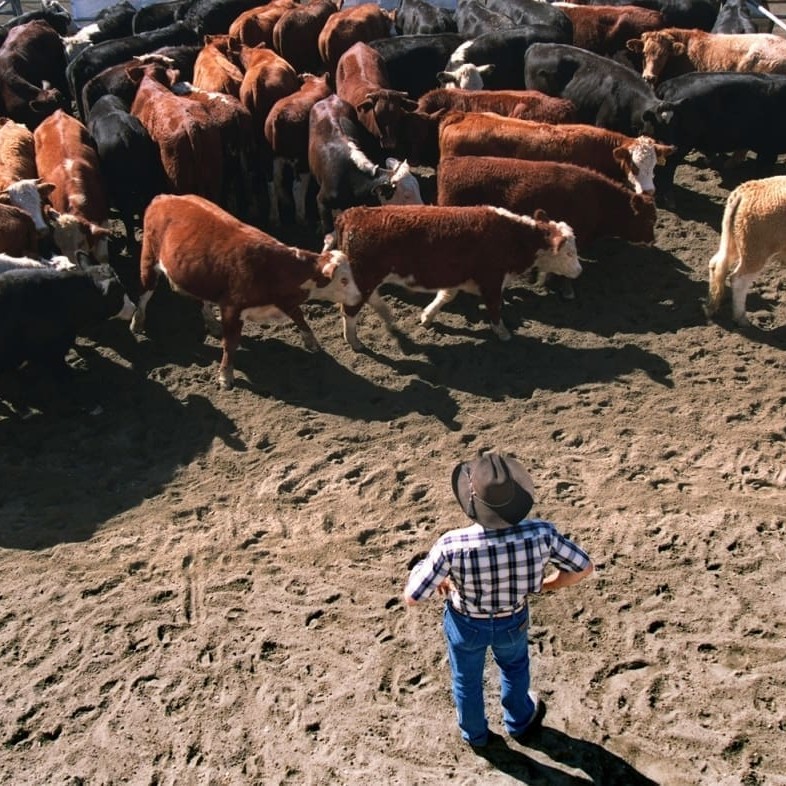 WE ALL know that actions speak louder than words, but a large number of job seekers appear to forget this mantra the moment they step into the interview room.
Here are some negative gestures to think about and avoid:
Crossing your arms in front of you – this signals that you are resistant to ideas and not open to others' opinions.
Looking down when speaking – this is a sign that you are disinterested or feel inferior. Make sure you maintain eye contact without staring.
Checking your watch – There is nothing that screams boredom more than the continuous checking of the time. You want to convey continued interest in what they are saying.
False smiling – a smile is one of the very best ways to communicate sincerity and a friendly, approachable demeanour. Don't force a smile– a fake smile uses only the mouth – and most people are very good at seeing the differences.
Poor posture – Slouching immediately makes you look smaller and is indicative of lack of self-confidence.
Set out below are some body language tips to keep in mind for your next interview.
Mirror you interviewer
If you more or less adopt the same posture as your prospective employer, this will improve the rapport between you. The act of mirroring also indicates that you're open and honest – two characteristics you definitely want to be associated with.
Maintain eye contact
The best way to exude confidence and demonstrate you're interested in what your prospective employer has to say is by making regular eye contact with them.
Sit up straight
This will not only make you look more confident, but also feel it. According to research conducted by the Harvard and Columbia Business Schools, keeping your shoulders back and holding your head up high can increase your body's testosterone levels (which is linked to confidence) and decrease your cortisol levels (which is linked to stress).
Don't touch your face
It's best to keep your hands in your lap or on the table in front of you, and not let them stray to your face. Not only is touching your face distracting, it's also commonly associated with people who are nervous or lying.
Smile
You will appear friendly and open if you smile, and it should help both you and your prospective employer to relax. Remember, they might be just as nervous as you are.
Your body language can make or break your chances of securing a job, so it's important you pay close attention to what you're saying and doing while being scrutinised by a prospective employer, says AWX director Cameron Dart.
"Most of the time, you have no idea you are giving off these signals," he says.
"They are quite automatic. Often you have no idea that you are conveying what you are thinking in your body language. Practice and prepare, walk in with a positive attitude and feel good about yourself, and positive body language will follow."