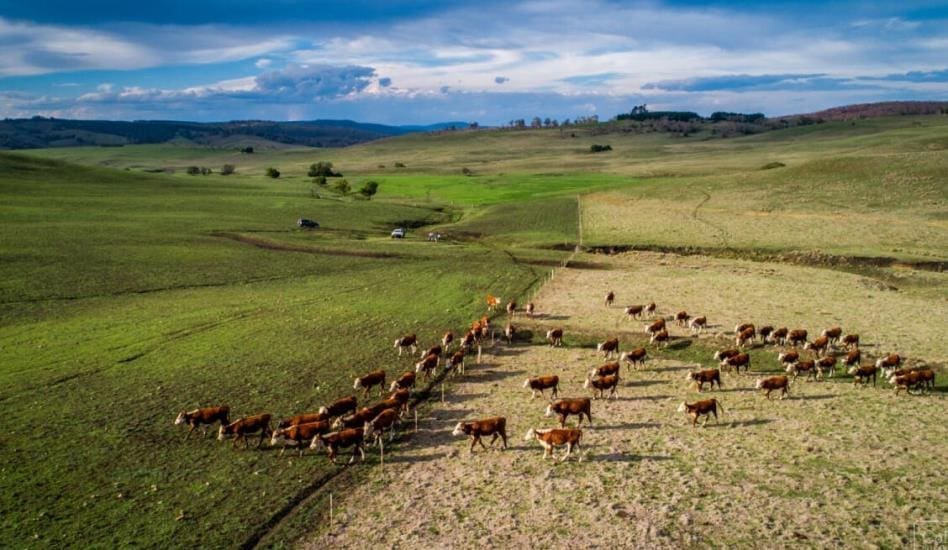 CATTLE Council of Australia is calling out the United Nations for its over-simplified claims regarding the impact the meat industry has on climate change.
The UN has published the claim: "The meat industry is responsible for more greenhouse gas emissions than the world's biggest oil companies."
The meat industry is responsible for more greenhouse gas emissions than the world's biggest oil companies. Meat production contributes to the depletion of water resources & drives deforestation.

See how you can #ActNow to protect our planet. https://t.co/xN4WUQCWNL pic.twitter.com/NouRjpRaoq

— United Nations (@UN) July 25, 2020
The UN's message has been described as reckless and "outrageously misleading" by air quality scientists:
THREAD: To throw blame on animal agriculture for the planet's climate crisis, while essentially giving Big Oil a pass is RECKLESS. It not only ignores science, but distracts from real solutions. As you can imagine, I have a lot to say about this. https://t.co/Qt9pHW7wkn 1/

— Frank Mitloehner (@GHGGuru) July 27, 2020
Ironically the UN also shared this tweet on the same day:
Misinformation is causing global harm, hampering our ability to make progress on many of the world's most pressing issues.

We can all take action now. Pause & take time to verify facts before you share something online. https://t.co/9cNARGlEUN #TakeCareBeforeYouShare pic.twitter.com/KixvcgW6Bb

— United Nations (@UN) July 27, 2020
'UN should know more'
Cattle Council President Tony Hegarty said the claim ignored the fact the meat industry captured the vast majority of carbon it emits.
"The oil business unlocks long-term carbon storages, the meat business does not," Mr Hegarty said.
"It is reckless to say we are the same as an industry that unlocks millennia-old carbon storages. The earth's oil reserves have been locked away for more than 50-million years.
"The United Nations should know meat producers absorb carbon in pasture before emitting it.
"Their claim is an absurd simplification that needs to be called out for what it is – misleading.
"It ignores the fact that carbon emissions from burning oil products can stay in the atmosphere for hundreds of thousands of years.
"By comparison, agricultural methane is largely depleted within 12 years.
"The UN should respect the intelligence of the public and have a sensible debate.
"We are having the debate, with the beef industry committed to zero net emissions by 2030.
"We are also using our extensive natural resources to be part of the broader solution through programs such as the Farm Biodiversity Stewardship Program.
'"In fact, in MLA's last Consumer Sentiment Survey, only 13% of urban Australians thought we could do more to reduce our environmental impact.
"The UN should be a leader and make it clear – the oil industry is a problem, the cattle industry is part of the solution."
'Statements fail to tell the whole picture'
National Farmers' Federation President Fiona Simson said such statements failed to tell the whole picture.
"Oil is releasing carbon that's been locked away for millions of years, red meat production doesn't do this," Ms Simson said.
"This is a very important distinction, and we had an expectation that an organisation as respected and well-resourced as the UN wouldn't mix it up.
Ms Simson said it was the role of the Intergovernmental Panel on Climate Change to investigate, consider and report on the climate change, including the role of industries and nations in contributing to, or mitigating climate change.
"To the contrary, it is the role of the United Nations to bring countries and communities together for good, not to single out, in this case inaccurately, sectors for condemnation."
"It should be noted that the IPCC and Food and Agriculture Organization of the United Nations (FAO) both note that the policy, planning and incentive systems on agriculture lands and in grazing systems are sustainable and net carbon negative food production sources."
"We call on the United Nations to immediately correct its statement."
Ms Simson said Australian agriculture was committed to being part of the solution when it came to reducing emissions.
"The farm sector is in a unique position. While generating emissions, the production of food and fibre also has the potential to sequest carbon."
Ms Simson said the NFF's 2030 Roadmap, included a goal for Australian agriculture to be trending towards carbon neutrality by 2030 and Australia's red meat was leading the world in its carbon reduction target."
Campaign shows UN is becoming 'irrelevant'
The Australian Government completely rejects claims from the United Nations that the meat industry, particularly in Australia, is driving climate change, water depletion and deforestation.
Australian Minister for Agriculture David Littleproud said the UNs campaign against the meat industry shows that the UN is becoming irrelevant.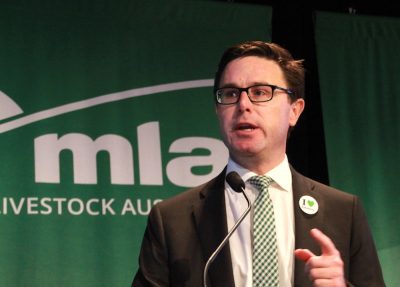 "Australian meat producers are amongst the most sustainable land managers and environmental stewards in the world and encouraging people to not eat meat are the actions of an activist group, not a responsible international body the UN is meant to be," Mr Littleproud said.
"Rather than denigrate and insult the integrity of our meat producers, we should be celebrating the farmers who help produce the first choice protein for people globally.
"Urging people to eat less meat based on an ideological agenda is nothing short of hypocritical and disgraceful.
"Australia remains at the forefront of sustainability and our meat industry does not deserve to be continually maligned and disparaged.
"Meat continues to be an essential food item for people around the world regardless of income level, and we will need to produce even more meat if we have any hope of creating a food-secure future, not less.
"In Australia all meat sectors have committed to significantly reducing emissions and most industries are on track to achieve net zero emissions by 2030
"According to research by Meat & Livestock Australia, greenhouse gas emissions from the red meat and livestock industry have fallen by 57.6 percent since 2005. We are also producing meat with 65pc less water than 2005.
"The UN ought to stick to their knitting of promoting peace and prosperity rather than denigrating the work of our farmers, instead of pursuing political agendas on these important issues."