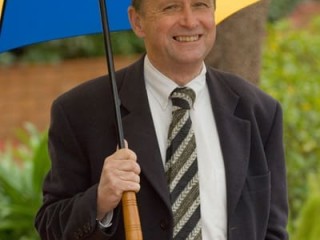 There are some positive signs emerging that a rain-bearing La Nina weather pattern may be set to influence Australia's weather patterns over the next 12 months.
As distinct to the financial year and the calendar year, the climate year marches to its own 12 month beat, typically following a June to May pattern every year.
The month from May to June is a critical period in which conditions in the Pacific Ocean, such as sea surface temperatures and wind movements, set in place the systems that will determine rainfall probabilities for the next 12 month cycle.
We are currently right on the brink of this critical "phase-locking" period for the next 12 months, and there are some signs emerging that a La Nina pattern, which is traditionally associated with wetter than normal years in Australia, may be developing.
Until this week all atmospheric and oceanic indicators of the El Nino Southern Oscillation (ENSO) have remained neutral (neither El Nino nor La Nina) since mid¬2012.
However, in its fortnightly ENSO statement released yesterday afternoon, the Bureau of Meteorology said that while most models suggest neutral conditions will continue in 2013, it remains possible that a La Nina event could develop later in the year.
"In the tropical Indian Ocean, warmer-than-average ocean temperatures have persisted in the east, while in recent weeks, ocean temperatures in the western Indian Ocean have cooled slightly," the latest ENSO statement reads.
"As a result of this pattern, the IOD index has been below -0.4 since mid-May.
"If this index remains at or below -0.4 until late July, 2013 will be classified as a negative IOD year.
"Four of the five models surveyed point to a negative IOD during the southern winter–spring period.
"A negative IOD during winter-spring increases the chances of above-average rainfall over southern Australia and increased humidity over parts of northern Australia.
"The northwest cloudband that tracked across Australia during the first weekend of June is one example of how a negative IOD might influence southern Australia."
Climatologist Professor Roger Stone agreed that signs in the Pacific, including easterly anomalies and and the recent upward shift in the Southern Oscillation Index (SOI), were pointing towards a possible La Nina pattern emerging.
However, he added that longer term models – the General Circulation Models – were still not showing any particular trend at this stage, which was unusual.
"Winter looks quite wet but beef production regions need the summer rain," he told Beef Central.
"ECMWF and UKMO models show above normal winter rain for most Australian regions, for example, but tapering off by our summer period."