BRANDING of cattle has been mandatory in the State for more than 100 years, serving as proof of ownership and as an on-farm management tool.
There are now almost 70,000 three-piece cattle brands registered in Queensland, and almost 14,000 symbol brands, according to Queensland Department of Agriculture and Fisheries (QDAF) data.
It is becoming increasingly difficult for livestock owners to register new brands, a QDAF spokesperson told an AgForce webinar last night.
Many brand combintions have already been registered and are unavailable, even though they may still not be in active use.
Marguerite Clarke, Director at Department of Agriculture and Fisheries, explained to last night's AgForce webinar that it can take a long time for an unused brand to be released under existing rules.
And even when an existing brand is able to be released under the complex rules, it cannot be used for five years afterwards.
Highlighting the extent of the problem, roughly 50 percent of new three-piece brand applications in Queensland and 70 percent of symbol brand applications are initially rejected and need to be reworked, she said.
Many are often too similar to existing registered brands.
"Another reason that it can be hard to find a unique three-piece brand is that everyone currently needs to register a three-piece brand, even if they only want to use a symbol brand," Ms Clarke explained.
Move to voluntary branding being considered
The shortage of available brands is one of several reasons why the Queensland Government is currently considering whether it is now time for Queensland to align with other States and make livestock branding voluntary.
Queensland and the Northern Territory are the only jurisdictions where it is still mandatory to brand cattle.
In Queensland legislation requires cattle weighing more than 100kg to be branded before they are sold.
However, this requirement is currently waived under an ongoing COVID-19 related exemption, introduced in 2020 to avoid having staff working in close proximity to one another during the pandemic.
The Queensland Government is currently seeking feedback on two proposed options for the future of livestock branding and ear marking in the State.
The first option is to continue with existing mandatory requirements.
The second option is to give producers the right not to brand if they would prefer not to, either by giving them the choice to opt out of mandatory branding (option 2A), or giving them the option of voluntary branding (Option 2B).
It was stressed a number of times during last night's webinar that the move is not about "banning" branding, but rather giving producers choice. Those who want to brand will be able to continue to do so, regardless of which option the State Government ultimately settles upon after the current consultation period, which ends this Sunday.
New fee structure
There will however be a new fee structure introduced to help fund whichever system is chosen going forward. Modelling suggests producers who brand would be charged an administration fee in the vicinity of $60 to $70 per brand per year under the new arrangements.
Livestock producers are currently being given an opportunity to voice their opinion, with submissions to close this Sunday, January 15.
AgForce is preparing its own submission on behalf of its members, and has held a number of webinars this week to give producers (almost 250 so far) information, to give their opinion, and to help them to lodge their own submissions.
AgForce Cattle Board president Peter Hall said it "was important to get this right, because we use it every day to manage our business."
"The number of producers attending the two webinars underlines the importance of the issue and will give our advocacy more weight.
"The key questions for the industry to consider are whether to go down the voluntary branding pathway or to stick with the mandatory system, and whether producers are willing to pay a fee to better manage the branding and earmarking system. The current system needs an upgrade, that is for sure."
Reasons for considering changes to branding rules
In a presentation to the webinar Marguerite Clarke, Director at Department of Agriculture and Fisheries (Queensland), who has been working on a review of the Brands Act within Biosecurity Queensland, outlined the background and details on the proposed options being considered.
In addition to the diminishing availability of new brands, she said there were several reasons why the issue of livestock brands was now being considered, including a need to modernise the State's Brands Act and to upgrade its ageing IT system to better manage the brands registry and system.
Ms Clarke said what while legislation in Queensland has hardly changed in 100 years, there have been major changes in the industry, with advances in technology through the National Livestock Identification System now providing a more effective way of tracing cattle.
The number of cattle movements has increased dramatically over time, with an average of 31,000 movements recorded per day in 2021-22, or 5.95 million across the full 12 month period.
The brands system was not equipped to achieve the level of traceability required with that volume of cattle movements, and brands now played no role in biosecurity tracing at all.
The "CowCatcher" simulations conducted by industry to test biosecurity preparedness every few years showed that the NLIS system is operating at about 98 percent efficiency on the tracing of cattle within 24 hours, with brand data not used in those exercises.
Adding to the urgency for reform was the need to replace the ageing IT system underpinning the brands system which "has now reached the end of its life".
"When we replace it there is an opportunity to replace it with a system that supports simpler, more streamlined arrangements which reduce red tape and are more consistent with other Australian jurisdictions," Ms Clark said.
"That is why the Government is consulting on options now, and the Minister released a consultation Regulatory Impact Statement that examines several options for both brands and ear marks and the costs and benefits of the options."
Fees currently being charged covered only about 11 percent of the cost of staffing and IT systems required to administer the existing brands system.
New fees are proposed to support the implementation of a new IT system for the ongoing administration of brands and ear marks.
It is also envisaged that a renewal fee will also prompt people to surrender brands they're not using or don't want, which would hopefully free-up unused brands for livestock producers currently finding it hard to register the brand they want.
Full details and cost/benefit analysis of each option for branding and ear marking can be found on QDAF's livestock branding and ear marking engagement hub: daf.engagementhub.com.au. Producers can also provide their feedback via a survey or upload their own submission with their feedback at the same link.
Stock theft implications
Ms Clarke emphasised that under all proposed options, livestock owners could continue to brand if they want to mitigate the risk of stock theft.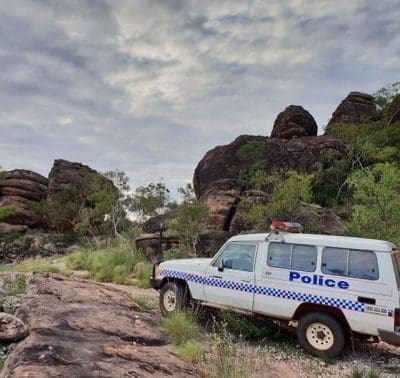 Several questions during the webinar raised concerns that a reduction in rates of branding would result in an increase in rates of stock theft.
One producer noted that in 18 case studies surrounding stock theft from the Queensland Police Service, 84 percent were solved due to brands being on cattle, while 60 percent of cases involved NLIS tags either being removed or illegally replaced.
Is a rise in stock theft considered likely if mandatory branding is removed, the producer asked.
"The bottom line is that producers will still be able to brand their cattle if they wish, regardless of which option is ultimately selected, QDAF Deputy Director-General and Chief Biosecurity Officer Malcolm Letts replied.
He said the Department of Agriculture and Fisheries continues to consult with the Queensland Police Service about any proposed changes to the Act.
Webinar attendees back mandatory retention
A straw poll at the end of the webinar to sample the feeling in the room drew 58 responses, with 76 percent backing continued mandatory branding of cattle in Queensland, and 69pc responding that they would be prepared to pay a $60-$70 annual fee to keep their cattle brand.
Of the 58 participants in the poll, spread relatively evenly across the cattle producing regions of Queensland, 97pc said they currently branded their cattle.