An annual Queensland '150 Rich List' compiled by the Sunday Mail newspaper this weekend has exposed the tough conditions being experienced across the beef industry – even for the sector's largest stakeholders.
Of the nine beef industry inclusions in this year's list who have appeared in previous years (allowing comparisons to be made), seven of them recorded a significant depreciation in their asset value over the past 12 months.
Remove the three big miners from the top of the Qld 150 Rich list (Clive Palmer, Chris Wallin and the Fu and Lin family) and the remaining 147 wealthy individuals all increased their net worth this year by an average of $23m, or 10.9 percent.
That contrasts strongly, however, with the nine entries on the list where beef was their primary source of income. Their average net worth this year was $224m, which fell 14pc or $31.3m compared to the 2012 report.
As a result, every single beef producer on the list (with the exception of three new entries, where no comparisons were possible) had a lower ranking this year than in 2012.
The result clearly reflects the extreme stress the Australian, and particularly northern Australian beef industry has been under in the recent past, in comparison with other forms of business. That's been driven by:
The fact that many of the beef producers listed on the Top 150 have assets in more northern parts of Australia where they are more directly exposed to the ongoing live export crisis, starting with the market closure by the Australian Government in July 2011. That's been compounded more recently by market access restrictions imposed by Indonesia as part of its self-sufficiency drive.
Widespread severe drought impact this year across western and northwestern Queensland, and the Northern Territory, and
The subsequent decline in prices for store and slaughter cattle as a result of heavy turnoff, live export-type cattle being moved south, the high value of the A$ and subdued international demand.
Of all the Top 150 businesses listed where beef was identified as the primary income source, just one was given a higher asset value this year than last. That was David and Nell Brook, part of the Organic Beef Exports supply chain out of Queensland's far western Channel Country. The Brooks's run 40,000 Certified Organic cattle on 3.49 million ha from their base at Adria Downs, Birdsville.
Apparently on the basis of the 35-40pc premiums evident in the market for organic cattle, the business was allocated a $1m rise in asset value this year by the Sunday Mail's researchers, to $59m. Others would argue that such a conclusion was 'generous', given the drought and the broader Queensland cattle property value trend.
The Brooks' business still fell in the overall Top 150 rankings, however, sliding from position 139 to 149, on the strength of larger asset value increases among other non-beef related business listings.
The Sunday Mail's Top 150 list itself has some questionable inclusions and equally obvious omissions, based both on lack of comprehensive knowledge about individuals operating within the beef sector, and also some doubtful inclusions when net worth/borrowings are considered. However it provides a worthwhile snapshot of the state of play at the big end of the production sector, in the biggest beef producing state.
Published below are the beef sector inclusions, sorted by their ranking order: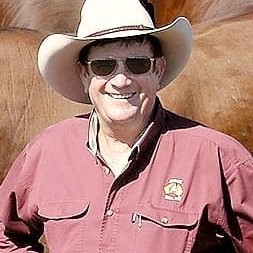 24. Acton family. Brothers Graeme (pictured left) and Evan Acton and families run about 150,000 cattle across Central and Northwestern Queensland. While acknowledging that land sales to resources giants for coal development have insulated Acton Land & Cattle Co from the worst of the beef industry downturn, the business's asset value still fell to $405m this year, down $66m. As a result the Actons fell from 18th position on the list last year year to 24th in 2013.
28. McDonald family, MDH Pty Ltd. The family enterprise, headed by brothers Jim and Don McDonald, sadly lost Don's son Zander to an industrial accident earlier this year. The McDonalds are the state's biggest private landholders, controlling 3.36 million ha of land, and about 170,000 cattle. Asset value: $375m, $40m fall on last year. They fall from position 19 to 28.
29. While his Sundown Pastoral Co interests are located across the border in northern NSW, Neil Statham qualified for the list because he lives on the Gold Coast. Sundown Pastoral controls 58,000ha of highly productive country breeding and backgrounding cattle for Woolworths. Cotton interests insulated his beef exposure, but his asset value of $336m is still estimated to have fallen $46m compared to last year.
35. Peter and Jane Hughes and sons run more than 150,000 cattle on 2.24 million ha in Qld and the NT. They have been hit hard by drought on the Barkly this year. Asset value assessed at $298m, down $59m on last year.
52. The Daniels family at Cloncurry is a new entrant to the list this year, not because their asset value has grown dramatically recently, but because they were previously overlooked. The family runs 80,000 head of cattle on properties in the Gulf and Northwestern Queensland. Asset value estimated at $209m.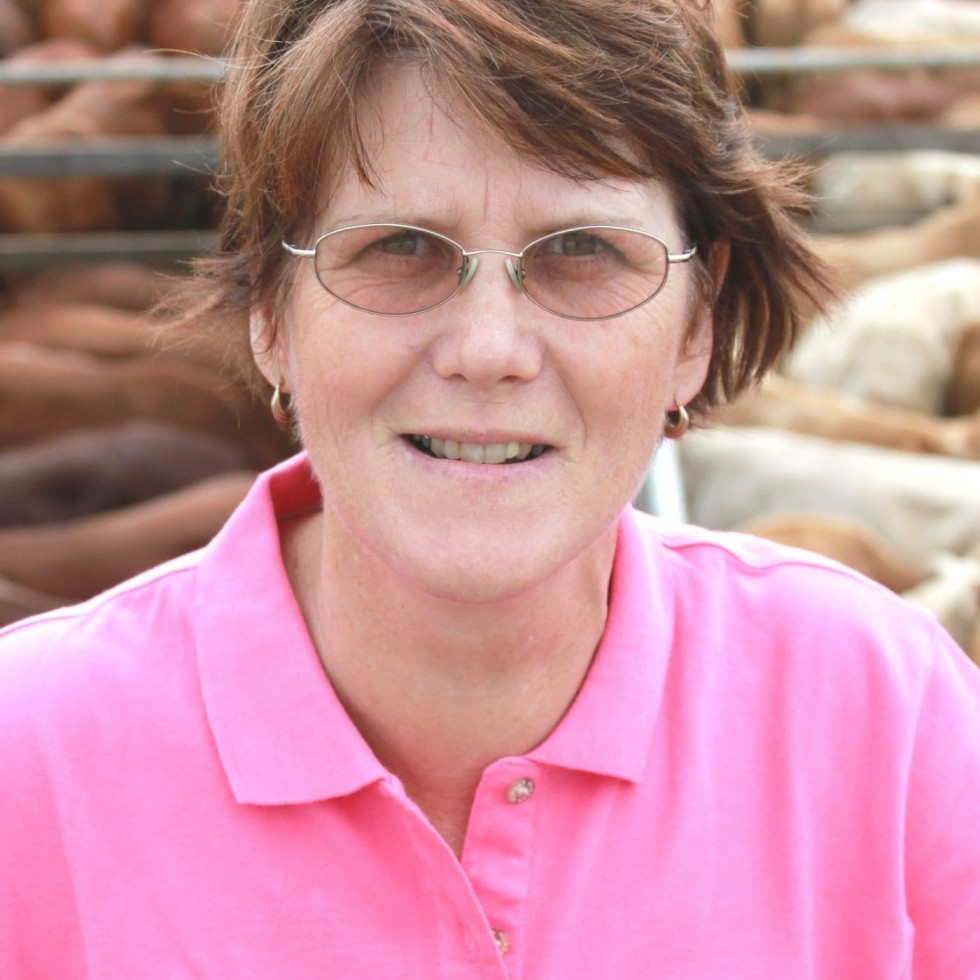 62. Pam Deamer. Daughter of the late Brian Oxenford, Pam Deamer, (pictured left), took over the family's Western Grazing business following his death in 2004. Western Grazing encompasses 165,000 head across eight large grazing properties in northwest Queensland and the NT, producing grassfed cattle. Asset value $185m, down $38m on last year.
71. Camm family. David and Judy Camm and their family operate an integrated supply chain business including 60,000 head of cattle in Central, North and Southern Queensland plus the modern, well developed Wonga Plains feedlot outside Dalby feedlot. The Camms fell from position 58 last year, with asset value of $166m, a decline of $21 million in 12 months, according to the Sunday Mail's rankings.
85. Like the Daniels family, Alister and Joanne McClymont are new additions to the Top 150 list this year – again not because their net worth has grown dramatically recently, but because they were previously overlooked. They run more than 50,000 head of cattle on seven North Queensland properties under their AJM Pastoral Co banner based at Burleigh Station, north of Richmond. Attributed an asset value of $132m.
94. Charles and Grace Lund. Laglan Pastoral Co sells close to 40,000 cattle each year. Falls from position 81 to 94 this year. The Sunday Mail suggests the business is worth $120m, down $13m on last year.
95. Malcolm McClymont. Brother of Alister McClymont (85), the pair operate independently. Another new addition to the list this year, not because his asset value increased, but because he was previously overlooked for inclusion. Runs 50,000 head of cattle across five North Qld properties, totalling 500,000ha. Given an asset value of $119m.
98. Peter Camm. Another new entry, in this case perhaps linked to recent acquisitions, rather than lack of prior research knowledge by the researchers. Brother of David Camm (71) and son of Joh Bjelke Petersen era mines minister, the late Ron Camm. Sold Labelle Downs and Welltree in the NT for $72m in 2008, before buying several properties around Charters Towers and Hughenden and Sir Graeme McCamley's Glenprairie Station recently for $28m. Prescribed an asset value of $115m.
137. Blair and Josie Angus (pictured left). Josie is the daughter of David Camm and niece of Peter. Angus Pastoral Co owns 162,000ha of grazing land in Central and North Qld, running about 35,000 cattle and a feedlot. Vertically integrated through to export and domestic wholesale through Signature Beef Company. Out to position 137 this year from 124 in 2012. Asset value $71m.
149. David and Nell Brook. The Brooks's run 40,000 Certified Organic cattle on 3.49 million ha from their base at Adria Downs, Birdsville. Apparently on the basis of the 35-40pc premiums evident in the market for organic cattle, the business was prescribed a $1m rise in value last year, to $59m. It still fell in rankings, however, from 139 to 149, on the strength of larger asset value increases among other non-beef related listings.
Others on the Top 150 list with some pastoral assets:
In addition to the above summary we have included below a number of other individuals whose primary source of wealth has come from sources other than beef, but who still control very large beef interests:
10. Tim & Gina Fairfax. While the Fairfax's net worth has come primarily from the sale of their stake in Rural Press/Fairfax Media, they also control a network of ten Queensland grazing properties, producing grassfed beef for the EU and other markets. The Sunday Mail put their asset value at $780 million (unchanged from last year).
11. Graham 'Scroo' Turner – Flight Centre travel booking founder runs a substantial Wagyu breeding and growing enterprise at Old Hidden Vale, near Peachester.
18. Trevor Lee. While the majority of his asset value revolves around the $1 billion annual turnover Australian Country Choice processing business supplying more than half of Coles' national requirements, Trevor Lee is also a large beef producer in his own right, controlling 433,000ha owned and 230,000ha leased and managed to supply 150,000 cattle each year for the ACC program. He fell from position 17 to 18 this year, although his asset value was assessed as being up $88m, to $560m.
39. Jim Gorman. The former miner sold his stake in the Jellinbah mine in 2007 for $270m. Today he is a property investor, including 65,000ha of quality grazing land in Central Qld.
40. Teys family. Teys's joint venture with US processing giant Cargill is the second largest beef processing business in Australia. The family also has extensive grazing and feedlot interests. It's position on the list was determined because the wealth is split between many family members, the Sunday Mail said. Curiously it was attributed an asset value of just $282m, down $84m on the previous year, resulting in a fall in ranking from 25 to 40.
43. Sir Mick Curtain. While he has made most of his money via construction/mining services, Curtain Brothers also holds significant cattle production assets in North Queensland.
46. Goondiwindi's Susan Marchant, daughter of the late Ross Marchant, is primarily an irrigated cotton farmer, but also holds substantial cattle interests.
65. Cairns based George Chapman made most of his money in tourism and property, but still owns large cattle assets in far north Queensland.
115. Former Beef Australia chairman Geoff Murphy's primary business is in construction, but he holds quality assets in Central Queensland grazing operations.
121. Paul McDonald. Primary income from sale of the family's quarrying business, is part way through a large cattle grazing development and aggregation project in the Gympie district of southeast Queensland.
142: Colleen Rasmussen. While the business established by her late husband Bill made most of its income from transport, Mackay car dealerships and other activity, it continues to operate a large grazing enterprise at Praguelands, south of Mackay.
146. Noel and Liz Cook. The state's largest grain grower has benefitted from a bumper grain crop and high export demand. The Cooks also run a substantial secondary cattle business on their eight farming properties totalling 65,000ha, from their Goondiwindi home base.
Notable absentees this year:
Euan and Kaye Murdoch, who sold their Herron Pharmaceuticals business in 2003 for a reported $123 million, today concentrate on their showcase Beaudesert grazing property and intensive, large scale artificial breeding centre, Nindooinbah. Philanthropic donations and other gifts have reduced their net worth below this year's minimum for inclusion.
Sir Graham McCamley no longer figures on the list after selling his major pastoral asset, Glenprairie Station, to Peter Camm in June. Last year the McCamley family's assets were worth an estimated $181 million according to the 2012 report, but they do not meet the cut-off for this year's Top 150 list. It took assets worth $58m to make it onto the 2013 list.