Queensland Senator Murray Watt has been appointed to the role of Minister for Agriculture in Prime Minister Anthony Albanese's new cabinet, which is being sworn in today.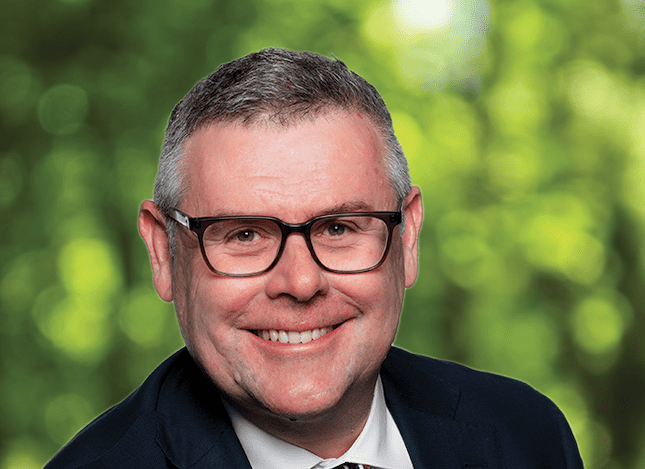 Senator Watt takes on the roles of Minister for Agriculture, Fisheries and Forestry and Emergency Management.
Other key roles for the agricultural sector include the appointment of Senator for South Australia Penny Wong as the new Minister for Foreign Affairs, fellow South Australian Senator Don Farrell as the new minister for Trade, in addition to responsibility for Tourism and Special Minister of State, while Tanya Plibersek, the member for Sydney, will be the new minister for Environment and Water and Chris Bowen,  member for McMahon in NSW, becomes Minister for Climate Change and Energy.
Ballarat MP Catherine King takes over Infrastructure, Transport, Regional Development and Local Government; Madeleine King, the member for Brand in WA, has been named Minister for Resources and Northern Australia; Andrew Giles from Scullin in Victoria will be Minister for Immigration, Multicultural Affairs and Citizenship, a key portfolio in addressing labour shortage issues; while Michelle Rowland, representing Greenway in Western Sydney, has responsbility for Telecommunications.
Murray Watt was a solicitor before entering the Queensland public service where he worked as chief of staff to Premier Anna Bligh from 2002 to 2007.
In 2009 he was elected to the Queensland Parliament representing the seat of Everton, before losing the seat in 2012.
He entered Federal Politics when he was elected to the Senate for Queensland in 2016.
He served as Shadow Minister for Northern Australia, Disaster and Emergency Management and Queensland Resources in Opposition.
Senator Watt also participated in Senate Rural and Regional Affairs and Transport Committee inquiries in 2019 and 2020.
Julie Collins from Tasmania had been the Shadow Agriculture Minister in Opposition and has been appointed Minister for Housing, Homelessness and Small Business in Mr Albanese's new Government.
To view the full Albanese Ministry click here
Cattle Council of Australia president Markus Rathsmann congratulated Senator Watt on his appointment and said the beef industry looked forward to a positive and constructive working relationship with the new government and Minister.
"Minister Watt previously sat on the Rural and Regional Affairs and Transport Committee and was shadow minister for Northern Australia and Natural Disaster and Emergency Management.
"Our industry is committed to forging a positive, productive and substantial relationship with Minister Watt and the Albanese Government.
"Together we can address a number of key issues affecting both the beef industry and the wider community.
"We offer our assistance and urge Minister Watt and the Prime Minister to visit our communities and meet beef producers around Australia.
"Beef is Australia's top agricultural product and the red meat industry employs nearly 200,000 people, including people from our biggest cities to people in the outback."
Mr Rathsmann also acknowledged outgoing Agriculture Minister, David Littleproud.
"Mr Littleproud has been a good friend to the beef industry and has been a key figure in the restructure of the beef industry's representative body," Mr Rathsmann said.
"He also oversaw a significant increase in funding for biosecurity and traceability, and I call on the new government to continue this level of funding as a priority.
"I also congratulate Mr Littleproud on becoming National Party Leader, a role he deserves and is well prepared for.
"Our industry looks forward to working with both Minister Watt and Mr Littleproud in their new roles for the benefit of cattle producers."
Meat processing sector welcomes appointment
The Australian Meat Industry Council (AMIC) said in a statement it welcomed the new Minister for Agriculture, Fisheries and Forestry, Senator Murray Watt, along with Tanya Plibersek as Minister for Environment and Water, Julie Collins as Minister for Small Business, and Tony Burke as Minister for Employment and Workplace Relations.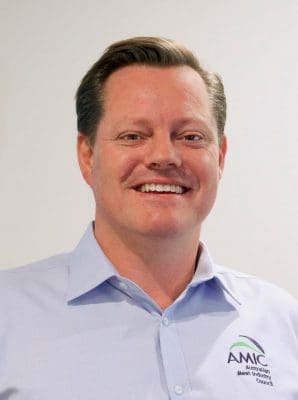 AMIC represents the post-farmgate Australian meat industry and will be instrumental in working closely with the new ministry across a range of portfolios, notably Agriculture, Trade, Home Affairs and Immigration, Employment, Industry, Small Business, and workplace skills and training.
"We're calling on each of these Ministers, as well as the new leadership team, to recognise the Australian food chain, recognise the importance of the Australian meat supply chain, and work with us to address our key issues as a priority, including workforce shortages, biosecurity, trade barriers, logistical challenges, and sustainability," said AMIC CEO Patrick Hutchinson.
"AMIC stands ready as a trusted advisor to all ministers on our industry issues and broader meat and livestock issues in Australia.
"We're Australia's biggest agricultural exporter, one of Australia's largest manufacturers, and one of the largest rural and regional employers," he said.
"The impacts of COVID-19 over the past two years on the food supply chain, and in particular the Omicron impacts in January this year, showed the huge impact and strain on the Australian supply chain due to worker shortage.
"This is a serious impact on food security and the viability of our farmers. If we do not have an adequate workforce to manage the livestock supply and throughput process, which is about to return to record levels, the entire industry will suffer, including Australian farmers."