August Lunch Series
WHEN: 25th Aug 22 12:00 PM – 2:00 PM

WHERE: Tattersall's Club, 215 Queen St, Brisbane City QLD 4000

COST: Standard Price: AU $ 120 (Inc. GST)
Frontline perspective: leading Australian cattleman on what's happening on the ground in Indonesia
Since first being detected in Indonesia in May this year, the threat of Foot and Mouth Disease (FMD) entering Australia has not only created headlines and lively debate, but also instigated a concerted government and industry effort to guard against introduction of the disease to home shores. Lumpy Skin Disease (LSD) is also active in Indonesia and poses another significant threat to Australia's cattle industries, particularly in the north of the nation.
The Federal Government has announced a new Commonwealth taskforce will be established to help ensure Australia is fully prepared to respond swiftly to growing biosecurity threats, while the Queensland Government has pledged $22 million to help protect the state against FMD and LSD. But what is happening on the ground in Indonesia – a long-time, valued trade and tourism partner of Australia?
Consolidated Pastoral Company CEO, Troy Setter, and well-known agribusiness identity and Chair of the Queensland Livestock Exporters Council, Greg Pankhurst, travel to Indonesia regularly to oversee their companies' operations, including navigation of the evolving FMD and LSD situation. Hear from Troy and Greg, in conversation with agribusiness lawyer and former RPC Chair, Trent Thorne, as they discuss what they are seeing on the frontline, whether we are doing enough to slow the spread in Indonesia and what Australia needs to focus on to overcome this major risk.
TROY SETTER
Prior to being appointed Chief Executive Officer at Consolidated Pastoral Company, a large, privately owned, Australian and Indonesian agrifood business, Troy was the Chief Operating Officer of Australian Agricultural Company.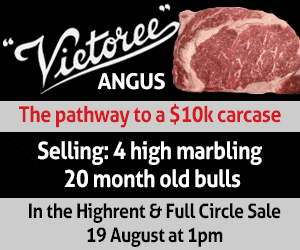 Troy has held key executive positions with agribusinesses including, North Australian Cattle Company, Torrens Investments, Killara and Twynam Group. Troy has worked across the agribusiness industry in production through to processing and marketing for beef, sheep, grains, cotton, land development and logistics.
Troy also currently Chairs the Board of Dolly's Dream, the Council of Research and Development Corporations and LiveCorp and is a former Chair of the Australian Beef Industry Foundation and several other organisations. Along with having a degree in Rural Science from University of New England, he has also completed the Agribusiness program at Harvard Business School and The Australian Rural Leadership Program.
GREG PANKHURST
Greg is a respected agribusiness consultant considered one of the pioneers of Australia's livestock export trade with Indonesia. His experience there includes being a feedlot manager for a 15,000 yard facility in Sumatera in 1991 at what was the beginning of a 30-year career in Indonesian agriculture.
In 1999, Greg teamed up with friend and business colleague, Dicky Adiwoso, to start a number of feedlotting activities in Java and Sumatera, and in 2000 created a joint venture with Consolidated Pastoral Company to build, operate and grow two feedlots with annual throughput of 120,000 head. These feedlots have since imported more than two million cattle to help supply fresh beef to the growing Indonesian population.
Greg sold these interests in 2018 but has continued to consult to a number of South East Asian cattle operations. He is also the current Chair of the Queensland Livestock Exporters Association and advises a number of industry bodies and businesses pursuing interests in agriculture. Greg holds a Bachelor of Agricultural Economics from the University of New England.
WHO
Troy Setter

Chief Executive Officer at Consolidated Pastoral Company

Greg Pankhurst

Chair of the Queensland Livestock Exporters Association

WHEN
Thursday 25 August, 12pm to 2pm
WHERE
Tattersall's Club

215 Queen Street, BRISBANE

PRICE
Members: $110 per person or $1050 per a table of ten

Non members: $120 per person or $1150 per table of ten
TO REGISTER ONLINE FOR TICKETS CLICK HERE