The Rockhampton Major and Organised Crime Squad (Rural) says it has received a number of complaints of unknown people unlawfully trespassing and stealing livestock for the purpose of butchering them for meat.
Police say the offences are occurring mainly in rural areas across the Capricornia District. However, reports have been received of similar activity in residential areas.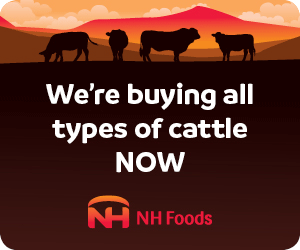 In most cases, private slaughtering and butchering one's own livestock for meat is not a legal issue when for private consumption.
In these cases, however, offenders are unlawfully entering farming land and stealing livestock to be slaughtered.
Detectives from the Rockhampton Major and Organised Crime Squad (Rural) are appealing to the public to report any sightings of suspicious behaviour in relation to this including people trespassing and butchering livestock or dumping carcases in paddocks, the side of the road or other areas that you would not expect people to be doing so.
Source: Queensland Police. If you have information for police, contact Policelink on 131 444 or provide information using the online form 24hrs per day.
You can report information about crime anonymously to Crime Stoppers, a registered charity and community volunteer organisation, by calling 1800 333 000 or via crimestoppersqld.com.au 24hrs per day.