QUEENSLAND producer representative body Agforce claims Premier Annastacia Palaszczuk last night showed she was 'no friend of agriculture', in introducing vegetation management laws that threaten to harm Queensland's economy and hurt consumers.
AgForce president Grant Maudsley said the State Government had ignored its own data and backflipped on promised consultation.
In a lead-up to a possible election in Queensland, there was no doubt that the Premier was desperately trying to buy support of inner-city green groups, ignoring her own data which showed an increase in wood coverage over the past three years, Mr Maudsley said.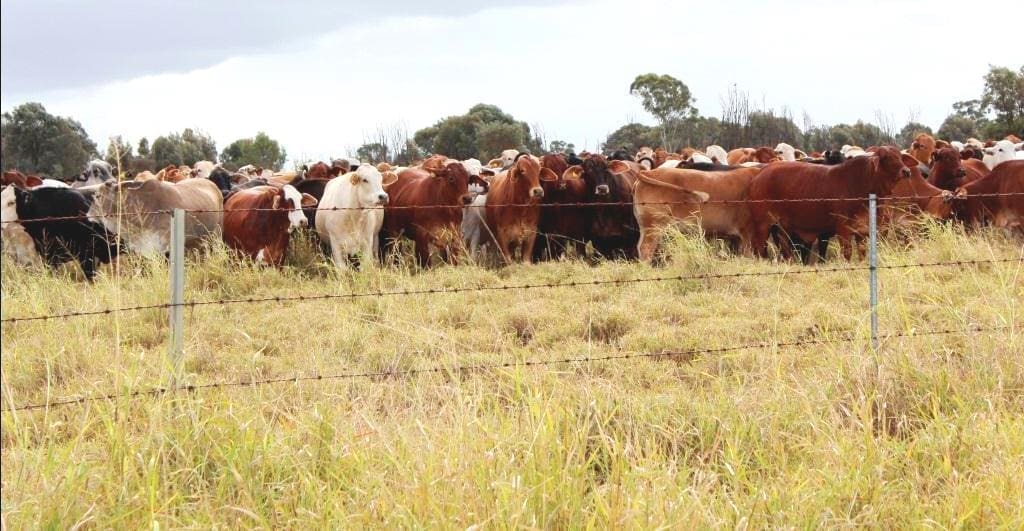 "These laws take us back to the Beattie era reverse onus of proof provision, which means farmers are guilty until they prove their innocence," he said.
"It also stifles development, particularly across North Queensland. The cost of producing food and fibre in this state will increase under the lock-down of farming land, threatening to further restrict supply."
AgForce recently released a report that showed tree coverage in Queensland had increased by 437,000 hectares over three years. The report uses figures from the State Government's recently-released Statewide Landcover and Trees Study Report 2012-14.
"The government's attempt to link vegetation management to carbon emissions, koala numbers and the reef is a farce when you consider vegetation is continuing to increase," Mr Maudsley said.
"It is insulting and shows the Premier is focussed on rhetoric and not cold, hard facts."
Key provisions of the legislation which will be opposed by AgForce Queensland are:
Removing high value agriculture and irrigated high value agriculture from the Vegetation Management Framework
Re-introducing Reverse Onus-of-Proof
That no compensation will be payable to HVA, IHVA and Property Map of Assessable Vegetation (PMAV) applicants during transitional arrangements
Including High Value Regrowth as an additional layer of regulation under the Vegetation Management Framework on leasehold, freehold and indigenous land
Increasing Category R vegetation to include the Burdekin, Mackay, Whitsunday and Wet Tropics Great Barrier Reef catchments and additional catchments Burnett Mary, Eastern Cape York and Fitzroy.
Background:
The removal of High Value Agriculture (HVA) and irrigated HVA (IHVA) affects farmers in regions differently, with those in the north of the state particularly hard-hit. Throughout northern Qld energy and protein become limiting in cattle diets during the dry season and this can cause farmers issues with stock survival and welfare through years of drought. HVA and IHVA permits provide farmers in northern regions with the opportunity to grow fodder and grain for supplementing in the dry season and finishing off stock for market.
The inclusion of Reverse Onus of Proof in Queensland Government's Vegetation Management Framework is a direct affront to the rights and liberties of farmers. Reverse Onus relegates farmers clearing vegetation to a level below that of criminals, where they are denied common justice under Section 24 of the Criminal Code: Mistake of fact. In Queensland not only are farmers presumed guilty until they are proven innocent, but they are refused the possibility of making a mistake.
The re-inclusion of High Value Regrowth (HVR) as an additional layer of regulation on leasehold, freehold and indigenous land is an overt grab by Queensland Government in search of targets for meeting international treaties such as the Kyoto Protocol. In 2009 when initially introduced, this HVR layer was prepared hastily in a 'desk-top' mapping exercise with associated errors including areas of non-native vegetation (such as orchards) and bare earth.
Again the issue of compensation arises with the recent auction of the Emissions Reduction Fund selling carbon abatement at $12.25/t. Where the recompense for Queensland farmers and what is the estimated dollar value of "High Value Regrowth"?
There is currently a strong focus on developing Northern Australia. A current example of this is the $220 million being spent to upgrade roads to communities across Cape York, but Queensland State Government Vegetation Management Framework is preventing these farmers from developing agriculture projects.
Source: AgForce