BRISBANE-based beef supply chain Australian Country Choice has been crowned Queensland's best business for workplace health and safety in response to the COVID pandemic.
ACC has set an incredible example for both protecting the health and wellbeing of its workers and remaining operational to ensure an uninterrupted supply of meat products for Australian families, judges said.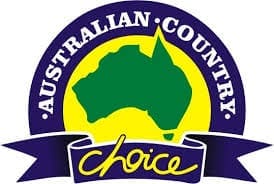 The 2021 Safe Work and Return to Work Awards were announced today in a livestreaming event featuring rugby league legend and Queensland Safety Ambassador Shane Webcke.
ACC won both a new category of 'Best response to the COVID pandemic in work health and safety' and a second category for 'Best demonstrated leadership with work health and safety'.
The result has added significance, in that the meat processing sector has been a worldwide hot spot for COVID safety, given the nature of the workplace environment.
The impact of COVID on the meat processing industry extended from the health and wellbeing of employees, including those in rural and remote locations isolated by lockdowns, through to the commercial impact on the supply chain, from farms, to domestic retailers and export freight, organisers said.
With more than 1000 staff, ACC responded immediately and efficiently to the pandemic, transforming its business and leading the way with open and constant communication to all employees, and in a variety of languages reflecting the company's culturally diverse workforce.
Specialised workplace messaging encouraged staff to 'stay one cow-length' apart and use sign language instead of voice to limit air droplet spread. Mock emergency response exercises, accelerated use of digital technology, new reusable and launderable balaclavas, and extensive onsite vaccinations have also been part of ACC's response activities.
ACC chief executive officer Anthony Lee said the group was proud of the dual award wins and paid tribute to the efforts of all management and staff throughout the organisation.
"It is times like this that we see the true character of corporations and ACC has set the benchmark for work health and safety while also maintaining our vital operations to supply important protein options for Australian families," Mr Lee said.
"This effort is ongoing. For example, we had almost 200 staff vaccinations in a single day this week and we're now looking to introduce a unique 'smart badge' system that will track the movement of each staff member throughout our Cannon Hill facility.
"Our central location in Brisbane and unbroken cold chain of custody over everything we produce has also helped us with this world-class response to the pandemic."
Source: WorkSafe Queensland