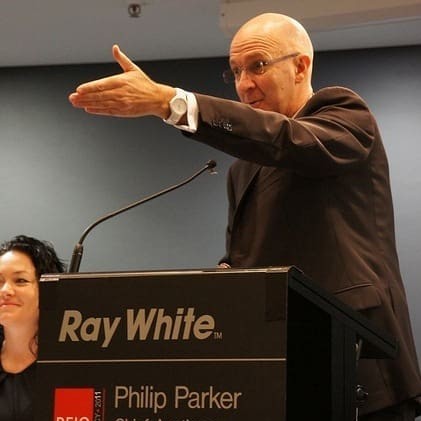 Pastoral legend Sir Graham McCamley failed to unearth any serious bidding interest in his showcase Central Queensland grazing property, Glenprairie, when it was put to auction in Brisbane on Friday.
The 46,000ha aggregation located near Marlborough, 100km north of Rockhampton was passed in for $55 million on an auctioneer's bid and is now listed privately with Ray White Rural for offers above that figure.
It has been suggested that Sir Graham is looking for offers closer to $80 million.
In partnership with another Central Queensland cattleman, Alan Nobbs, he purchased Glenprairie in 2005 as part of a large Central Queensland coastal aggregation that also included Fitzroy Vale and Lake Learmonth, for a combined figure of just over $106 million.
At the time, it was suggested that the Glenprairie component represented about 40 percent of the apportionment, with the remainder 50pc, plus an additional $5 million-plus paid afterwards for neighbouring property Tanderra.
Glenprairie was converted to Certified Organic production by its previous owner, Greek shipping magnate, Gregory Hadjieleftheriadis. The decision to pursue organic production surprised many at the time, given the property's sub-optimal location for chemical-free organic production, typified by high tick and buffalo fly challenge, and woody weed issues.
Owned for many years by the old Queensland Stations company, Glenprairie was sold to Robert Holmes a Court's Heytesbury Pastoral Co in 1990 for $7 million. Heytesbury in turn sold the property to Mr Hadjieleftheriadis in 1997, when it decided to exit its Queensland cattle interests to pursue live exports.
Fitzroy Vale and Lake Learmonth – both former Western Grazing properties – were later added to Mr Hadjieleftheriadis' portfolio. He bought Fitzroy Vale at the June, 1992 dispersal of the Vestey-owned Western Grazing pastoral empire. He paid a then-record $10.5 million for the 21,000ha property on the Central Queensland coast. At the time, the Western Grazing dispersal was the largest pastoral land divestment ever seen in Australia, netting the financially embattled Vestey clan around $55 million.
The Glenprairie/Fitzroy Vale/Lake Learmonth aggregation was sold privately to the McCamley/Nobbs syndicate following the death of Mr Hadjieleftheriadis' Australian-born wife in 2004.
Friday's Glenprairie auction attracted a standing-room only agribusiness audience.
The property was offered with 16,000 branded cattle, more than twice the herd it held when sold back in 1990, reflecting the degree of property development that has taken place over the last 20 years.
Remaining McCamley properties Tartrus and Tooloombah, which have been in the family since 1953, will continue to be run by the McCamleys.