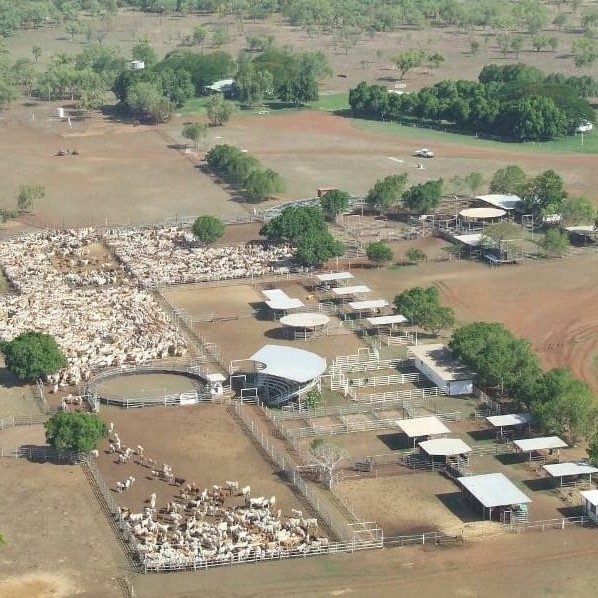 Another extensive cattle holding located in the Northern Territory's highly-regarded Victoria River District will be auctioned during August, adding to what is already a large catalogue of VRD country currently on the market.
Killarney Station, built from nothing by northern pastoral legend Bill Tapp during the 1960s, will be offered at auction in Brisbane during this year's Royal Queensland Show.
The current trend in attempts to divest VRD landholdings in what is normally a tightly-held grazing area cannot be divorced from the dysfunctional market environment that has emerged in northern Australia since last July's Indonesian live export market closure initiated by Primary Industries minister Joe Ludwig.
The 5414sq km aggregation comprising Killarney and Birrimba will be put to auction by owners, Wallco Pastoral Co. Wallco has been closely associated with the north's live export industry for the past 20 years. Its shareholders include Filipino, Marco Lorenzo; Australian-based Felix Wildin; and shipping operator Peter Vroon.
Wallco, which at that time was led by live exporter John Quintana, bought Killarney in 2001 from the late Brian Oxenford's Western Grazing, for about $21 million – considered a high price at the time, when live cattle export into Southeast Asian was still gaining momentum.
The current Wallco partners are seeking to go their own way, leading to the decision to dissolve the partnership and market the property.
Ray White Rural will conduct the Killarney auction on August 10 in Brisbane. It will provide another big test for large-scale NT breeding country values, following the upcoming Riveren/Inverway auction (Brisbane, July 6, also with Ray White Rural), and the recent unsuccessful attempt to sell another well-regarded VRD property, Bunda Station.
Killarney, located 225km southwest of Katherine on the sealed Buntine Highway, adjoins Heytesbury Pastoral Co's massive Victoria River Downs on its eastern boundary. Killarney was originally excised off Victoria River Downs, which at one time more than 10,000 square miles in size.
The Killarney aggregation will be offered stocked with more than 41,000 mixed Brahman-based cattle. There is further potential for development, particularly on Birrimba, with more waters and fencing infrastructure taking potential capacity from the current 55,000 head to 65,000 head.
The main set of cattle yards, pictured, can handle up to 4000 head at a time, and feature a half-deck weighbridge and extensive horse facilities.
The country is a mixture of basalt plains, with alluvial plains and flood channels, creeks and river systems with flood-out areas. Average annual rainfall is around 800mm.
Ray White Katherine agent Russell Wolff said Killarney offered the opportunity to be involved in one of the name properties of the northern Australian cattle industry, with an exciting time ahead.
"As the Australian Agricultural Co moves towards building its Darwin abattoir, there is going to be a renewed interest for large-scale cattle holdings," he said. "Killarney offers upside in capacity to take advantage of a new era of growth in the Northern Territory."
Meanwhile, Ray White Rural reports encouraging interest in John and Terry Underwood and family's Riveren/Inverway aggregation, another large Victoria River District aggregation, being offered in Brisbane on Friday week, July 6. Inquiries have come from both corporate and private sectors, and the result will be closely watched by rural land valuers, financiers and others allied with the northern cattle property market.
As reported yesterday, another large-scale VRD property, Bunda Station, owned by Reg and Janelle Underwood, was passed in on a $10 million auctioneer's bid when offered in Darwin last week.
Killarney will be advertised on Beef Central in coming weeks, using a 'virtual tour' video link.