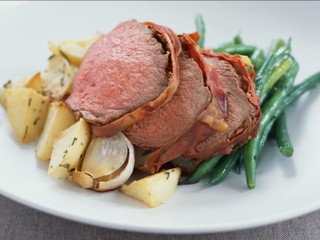 Australia's beef exports for calendar year 2011 are expected to reach 955,000 tonnes, up 3.5 percent in volume on last year – but at the same time profitability is likely to be greatly reduced by an uncompetitive currency and seismic shifts in the global economy.
Meat & Livestock Australia's mid-year projections released yesterday capture the dramatic turnaround in fortunes for the Australian export beef industry since the initial yearly forecast was delivered in February.
2011 is turning out to be a year of savagely fluctuating circumstances for Australian beef exporters, with the global momentum of late 2010 and the first quarter of the year quickly replaced by economic malaise since May.
"While the fundamentals that underpin a bright outlook for Australia's export markets over the medium to long term have not been erased, they have again been overshadowed by global concerns, a high A$ and tentative trading," the mid-year report says.
Given the economic concerns, the high A$ tends to weigh much more heavily on the ability of Australian beef to be competitive in key overseas markets.
The direct impact of the A$ on Australia's competitiveness in Japan has been severe enough, but this has been accentuated by the US gaining market share into North Asia, assisted by its own weak currency.
While growth is expected to continue in 2011 and 2012, MLA's total beef export forecasts for both years have been revised to reflect weaker and more uncertain export prospects and a higher A$. However, offsetting this is the estimated increase in production for the remainder of 2011, which will see additional product go overseas, albeit at restrained prices.
"In fact, export markets will need to take much of the increase in production, as the weakening Australian market has a limited ability to absorb additional product," the mid-year report said.
Australian beef and veal exports for the first half of 2011 totalled 450,000t, or 3.3pc above the corresponding period in 2010. However, the increased volume for the six months was solely due to year-on-year increases in February and March – the response to both higher production after the record low throughput in January and near-record global beef prices.
While good volumes continued to leave Australian shores in April, export demand and prices eased in May, June and July.
Given the 3.3pc increase for the first half of the year, and forecast increase in production for the second half, MLA anticipates total exports for 2011 to reach 955,000t, up 3.5pc on 2010. That would require 53pc of total exports to be shipped between July and December, but in fact that trend has occurred in three of the last four years.
"However, it must be acknowledged that the increased shipment for the year does not translate into a positive year for exporters, and by association, the industry," the mid-year projections warns.
"In fact, major exporters have taken the extraordinary step of curtailing mid-year operations due to very poor margins. While volumes may be up, the prices received are subdued, accentuated by the very high A$ – with the impact of that scenario felt during May, June and July as heavy export category prices retreated in line with falling export returns."
As pre-empted in MLA's February full-year projections forecast, the distribution of exports will be more towards developed markets, with an increased proportion of beef shipments going outside the "big three", comprising Japan, the US and Korea.
The importance of beef export markets outside these three traditional export customers increased in 2010-11, with total exports to other markets reaching 286,700t, or 31pc of total shipments for the year. This was the highest volume since 1978-79 and the largest proportion of shipments since 1982-83.
The prospect for growth in export volumes over the medium and long-term has not altered, again framed by the positive fundamentals of low global beef production and increasing, albeit fluctuating, demand.
Australian beef exports are forecast to grow steadily through to 2015, underpinned by expanding beef production and rising demand from all major importing beef markets.