ON THE back of improved cattle prices in February, particularly for trade cattle, the beef producer's share of the retail dollar continued to climb, to 37.4 percent – the highest seen since the end of 2011.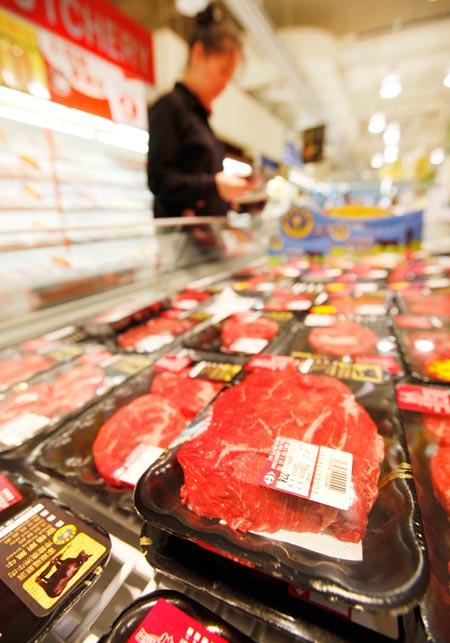 However with follow-up rain scarce in March, easing cattle prices resulted in the producer's share declining to 36.6pc, as at 26 March, MLA says.
The producer's share is predominantly impacted by two variables, cattle prices and retail prices. In February, nominal trade steer prices (330-400kg carcase weight, C3) were the highest on NLRS record, at 426¢/kg carcase weight, before they eased to 418¢/kg, in March – still historically high.
The December quarter indicative retail beef price, the latest figure available, was 1659¢/kg ($16.59/kg) retail weight, according to ABARES/ABS data – the highest nominal value on record.
The above producer shares are dependent on the assumption that retail prices were flat throughout the first quarter of 2015. However, even if retail beef prices increased 2pc quarter-on-quarter, an historically high jump, the February and March shares are still 36.6pc and 35.9pc, respectively – well above the ten-year average of 33pc.
Lamb prices also saw strong gains throughout the beginning of 2015. National trade lambs averaged 543¢/kg carcase weight in February, before easing to 518¢/kg in March. December quarter indicative retail lamb prices declined for the second consecutive quarter, to 1271¢/kg ($12.71) retail weight. Assuming retail prices did not change, the lamb producer's share of the retail dollar in February and March were 61pc and 58pc, respectively – well above the ten-year average of 48pc.
It is important to note that the producer share of the retail dollar should be considered in conjunction with many other indicators – this is especially true in the case of beef, where around 70pc of production is bound for export.
Furthermore, due to limitations in the frequency of retail price data, the producer's share should be considered over a long time-horizon, as short-term (month-on-month) changes are mostly reflections of changes in livestock prices.
Source: MLA