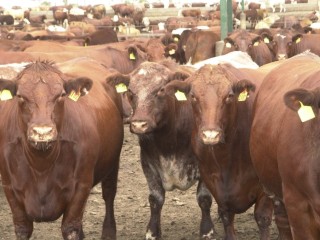 Beef industry stakeholders have welcomed the Federal Government's preliminary decision to reject a Productivity Commission recommendation to halve matching Government contributions to rural Research and Development work.
Australian Lot Feeders Association president, Jim Cudmore said the Government's response was a victory for common sense as it was clear that more, rather than less, R&D spending was required to meet the global food and agricultural challenges into the future.
"In order to double global food production by 2050, the importance of agriculture will only increase," Mr Cudmore said.
"Yet farmers are expected to meet such challenges in the face of climate change, rising input costs, using less water and the same amount of arable land."
"Australia, as a net food exporter, will play a critical role to meet the needs of an increasingly hungry world, with R&D the primary tool with which to address these challenges," he said.
Halving the Government's matching contributions towards agriculture would only be counterproductive, as these contributions were a key factor in leveraging industry funding.
"Unfortunately, the Productivity Commission report was too heavily focussed on idealistic economic theory and economic rationalism rather than the reality faced by agricultural producers and the international markets in which they compete," Mr Cudmore said.
Thankfully, the Federal Government had recognised the vital role of R&D in supporting the sustainability, competitiveness and productivity growth of Australia's rural industries.